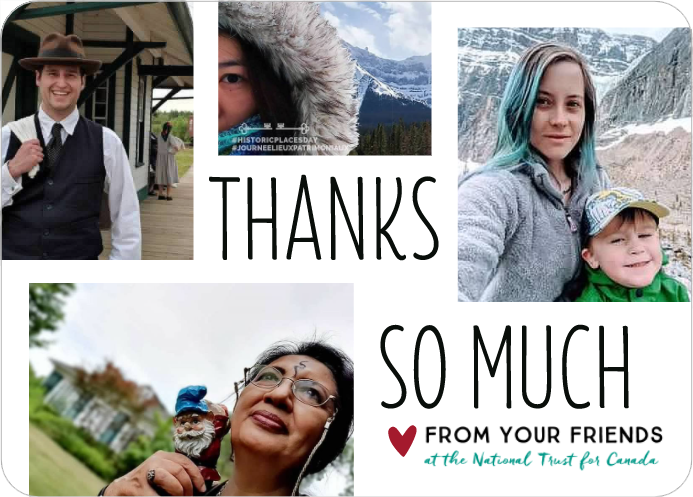 Historic Places Day reaches 4.6 million Canadians!
As the summer comes to an end, so too does Canada Historic Places Day 2020! Now in its fourth year, Historic Places Day is getting more and more attention in communities and on social media as a way to celebrate our cultural heritage and promote Canada's diverse historic destinations.
#HistoricPlacesDay is an inclusive national awareness and promotional event for historic places of all kinds – from historic museums, sites and houses to community centres and cultural landscapes. This summer was unlike any other, with Canadians across the country looking for ways to stay connected with one another and with the places that hold meaning to them, often from a distance. Since many places were closed to the public, #HistoricPlacesDay 2020 provided new ways for Canadians to engage with the sites and stories around them.  With 4.6 million Canadians reached, 730 virtual selfies, and over 120 personal VisitLists created over the summer, it's clear that Canadians embraced the socially distanced version of #HistoricPlacesDay with gusto!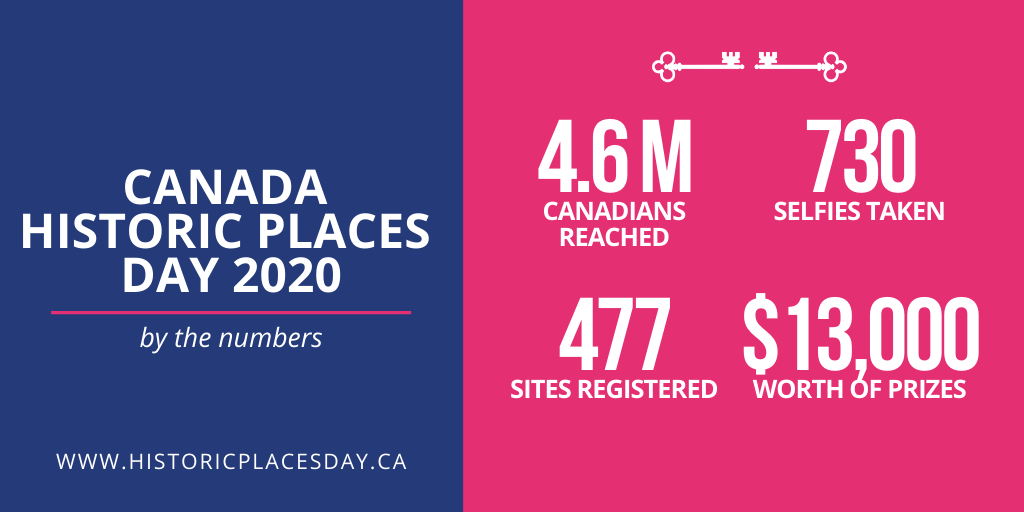 ---
---
"We had record attendance during the Canada Historic Places Day event. We were able to welcome 261 visitors over 4 consecutive Saturdays – all during limited hours because of COVID-19. Considering our town's population is 130, we are quite pleased!" – Ryan Ellan, Sunshine Valley Tashme Museum
"Through social media we have made several new connections. We had folks who had never heard of us before who were looking for something to do. They found us and they saw on our [historicplacesday.ca] page that a tour was going on. They had lived in the city for years and years, and said "I didn't know this fascinating history"."
– Darius Maze, Japanese Hall, Vancouver, BC
---
---
VisitLists
This year, Historic Places Day offered a new way for Canadians to keep the fun of visiting and exploring alive, while winning great prizes in the process! Through the #VisitList contest Canadians created online tours of registered historic buildings, sites and landscapes across the country. What's more, with each list shared, participating historic sites were entered to win a marketing support prize package. With limited travel options, Canadians explored Canada's special places online, discovered hidden treasures far off the beaten path, and shared those journeys for others to enjoy.
You can still enjoy the adventure! Check out the many Visitlists shared by Canadians coast to coast!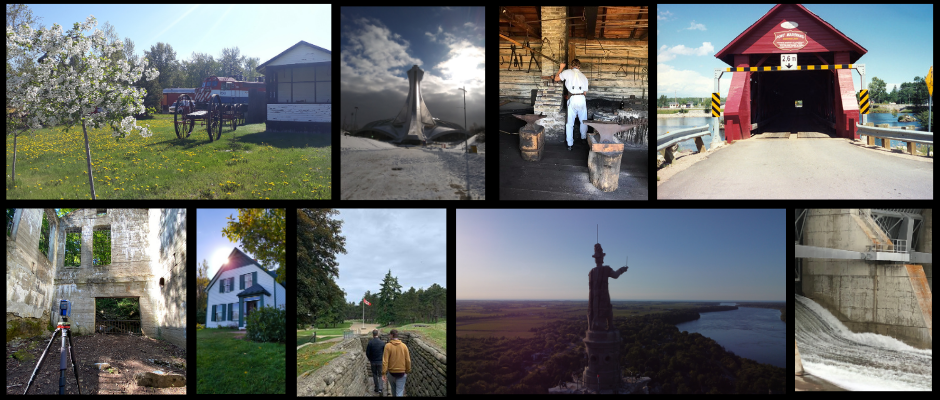 Have you ever considered Forest Bathing? Interested in the Klondike Gold Rush? We have the VisitList for that. For your next road trip whether you are in Saskatchewan, Northern BC, Quebec, or the Maritimes, VisitLists will help inspire future in-person visits and help you plan your trip.
Who won the Grand Prize worth $5000, including marketing consulting, photography, and virtual reality tour development services? The winning Historic Place was Sunshine Valley Tashme Museum! The Tashme Museum in Hope, British Columbia is a former Japanese Canadian internment camp with a devoted and passionate community of volunteers and supporters. Historic Places Day gave Tashme a spotlight to share their message and programs online with a wider audience, creating a rise in in-person visitors as a result!

---
---
"We are thrilled and honoured to win this amazing award. This award will enlighten the history further of the Japanese Canadian internment history of WWII." – Ryan Ellan
---
---
Selfie Contest
During the month of July, the Historic Places Day Selfie Contest was back with a high-tech socially-distanced twist! Not only could people share selfies they took in person at their favourite historic places open to the public, they could also download images from participating sites and create virtual selfies – so that even sites closed to the public could be part of the fun. Participants took to social media to share their selfies and many enthusiasts posted different selfies every day! 730 selfies were shared over the course of the contest, using the hashtag #HistoricPlacesDay and showcasing sites across the country. One heritage lover compiled a video of her 20 selfies featuring her favourite places in Huron County, ON.
Our grand prize winner Meena Chopra won $1000 for her selfie at The Grange in Mississauga, and an additional $1000 in winnings for the site itself!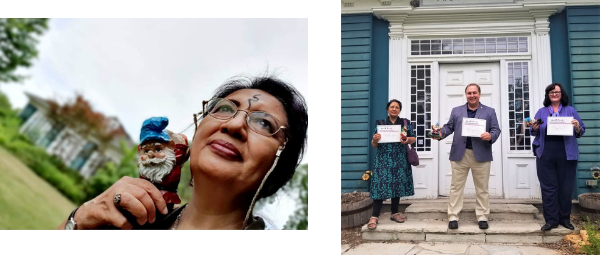 ---
---
"We like getting involved because the initiatives add our voice to other historic places in Canada, and help spread the word about our museum to people who have never heard of us. It was also nice to have some fun, positive content to share during what was a strange summer season for us!" Brooklyn Zalik, Toronto Railway Museum
---
---
July Giveaway Shared Personal Stories
Canada Historic Places Day began in July with a call for photos and stories of Canadians' favourite historic places, and the response was overwhelming. We learned about new friends, wild adventures, deeply rooted family histories, and the importance of historic places, especially in uncertain times. Every week winners were drawn at random for prizes worth nearly $6000, including VIA Rail passes, subscriptions to The Walrus and memberships to the National Trust for Canada. Of the many exciting entries, here is one from Melissa Power in London, ON that shows how historic places tell stories of impact and connect with people today: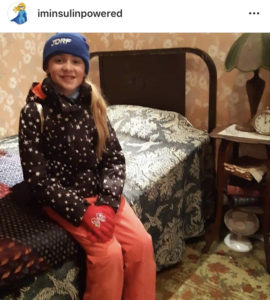 "My daughter Charlotte was diagnosed with type 1 diabetes 3 years ago at 8 years old. It was the scariest day of our lives. Luckily we live in the best city in Canada with AMAZING hospital care AND the Banting House Museum, the birthplace of Insulin. Insulin saves my daughter's life every single day. To drive past the building where insulin was discovered, reminds us that there is hope that one day that there will be a cure! 2020 marks the 100th year since Dr.Banting made his insulin discovery! We are grateful to have this special place where we can have a tour anytime we need some extra hope!"
---
---
Thanks to everyone for celebrating Historic Places Day with us!
If you have ideas or suggestions for next year, please get in contact with Sonja Kruitwagen skruitwagen@nationaltrustcanada.ca