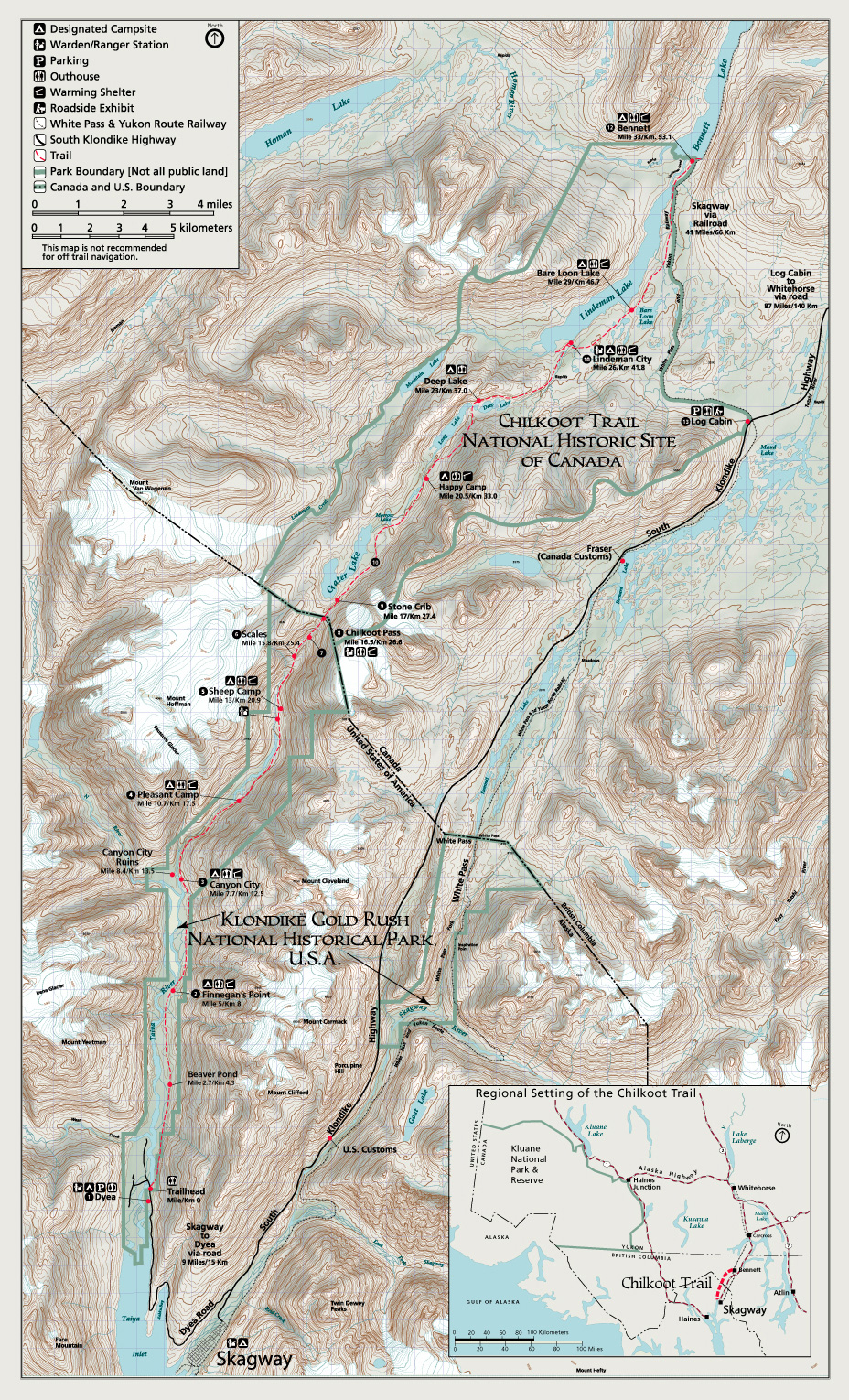 Klondike Gold Rush History
On August 16, 1896, Dawson Charlie, Skookum Jim and George Carmack found gold on Rabbit (Bonanza) Creek, a tributary of the Klondike River, and the Klondike Gold Rush began. News reached the outside world in July of 1897 when the steamships Excelsior and Portland reached San Francisco and Seattle, carrying the infamous "Ton of Gold". News spread and caused a stampede of an estimated 100,000 people.  Most would need to travel over 5000 km to get to the gold fields of Dawson City.
From 1896-1899 $29 million in gold was mined from the ground around Dawson City. Dawson became known as the "Paris of the North": The largest city west of Winnipeg and north of Seattle.
The Gold Rush changed the Yukon forever.  As transportation improved, the North became more accessible. Towns such as Victoria, Vancouver, and Edmonton owe much of their development to this Last Great Rush. Today, this spirit can still be found in Dawson City and the communities along the gold rush trail.
Come experience the fun and adventure for yourself!
Road Map
Whitehorse, Yukon to Carcross, Yukon