The historic summer home of humourist Stephen Butler Leacock houses the world's largest archival holding of Leacock manuscripts. The collection covers the 1869 to 1944 time period, focusing on Orillia, Lake Simcoe, and Montreal as they relate to the life and times of one of Canada's most famous sons.
Notes from "5 Historic Places with a Soft Spot for Romance"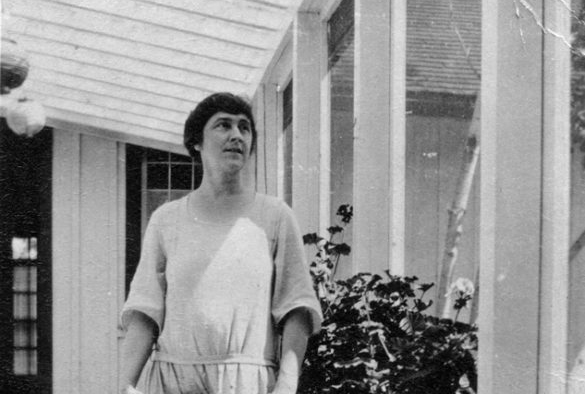 As well as being one of the most prolific and influential writers of his time (and, arguably, Canadian history), Stephen Leacock was very much of a "man's man" with strong Victorian emotional sensibilities. Owing to this, and the fact that nearly no correspondence between him and his wife remains, it's been difficult to characterize the kind of relationship he had with his wife, Beatrix. By most accounts, he was very loving and devoted right up until her death from breast cancer in 1925.
In 2000, ductwork was completed in Leacock's bedroom in his old house in Orillia. During this work, a contractor removed a piece of trim from the wall in Leacock's closet which revealed a hidden compartment where 30 handwritten letters had been stored.
The letters weren't particularly riveting – general updates from Beatrix and Stephen Jr. as they made their way back from the Bahamas to the family's home in Montréal. They were however dated from January to March 1925 and Beatrix lost her battle with breast cancer in following December. There is then a very good chance that these were among the last letters that Beatrix ever sent her husband, and that he stored them in a hidden compartment in a place very dear to him (Leacock bought the property years before buying the house in Montréal, and built the house three years after she died).
"I believe that says everything about their relationship that we should ever want to know. To my mind, this completely confirms the accounts of his devotion", Shares Tom Rose, Collections and program supervisor at the Stephen Leacock Museum.
Photo: Beatrix in the Sunroom of the 1922 cottage in Orillia (photo courtesy of the Leacock Museum)