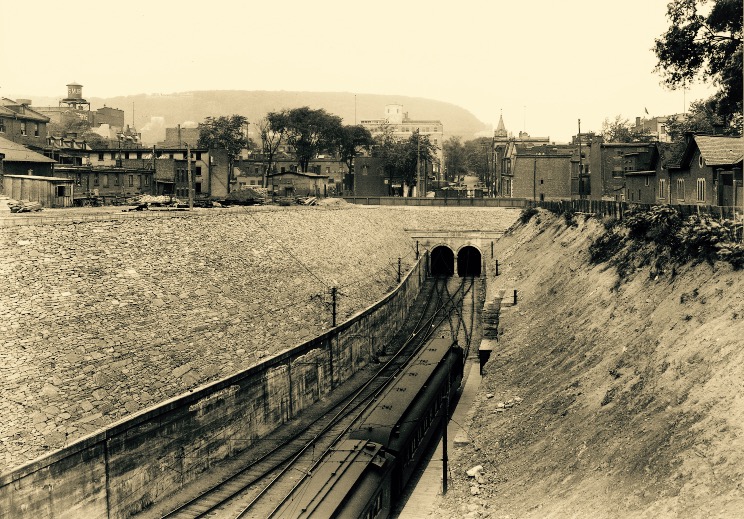 'Montreal's and Quebec's Rail History'
The celebration of Rail History in Montreal and Quebec commences with the building of the 'first railroad in Canada', 1836-1936 linking Laprairie to St Jean, Quebec.
Dominion Square, Place du Canada Park in the centre of is located on top of the 'Mount Royal Tunnel', which connects downtown Montreal to the 'Town of Mount Royal'.
The 'Mount Royal Tunnel' built by Canadian Northern Railway, is the third longest in Canada connecting Central Station, Montreal and passes under Mount Royal Mountain in the center of the Island.  The work began in 1911 and terminated in 1918.
Through Central Station in Montreal one can connect to other Canadian Cites, including Ottawa and Toronto.
Included, are important links to Rail History including Windsor Station and Town of Mount Royal.
Road Map
Montréal, Québec to Montréal, Québec