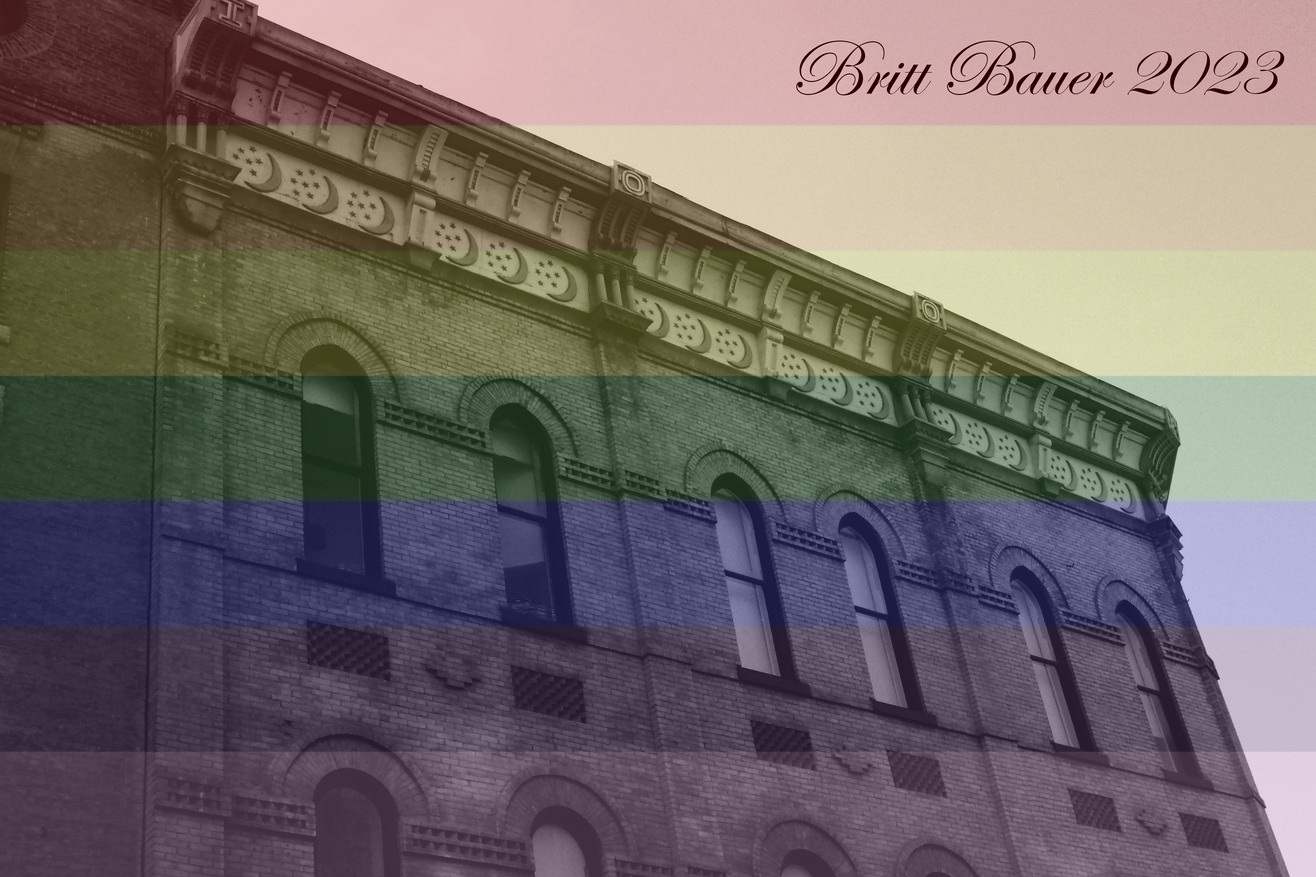 Historic Queer Meeting Places in Winnipeg
This VisitList is a shorter version of my Historic Queer Winnipeg Walking Tour. The sites on this list are located on Treaty One Territory, traditional territory of the Anishinaabeg, Cree, Oji-Cree, Dakota, and Dene Peoples, and on the homeland of the Métis Nation. The goal of my project was to showcase Winnipeg as a museum. A museum filled with the ghosts of those who were oppressed because of who they were: who they loved, how they dressed, how they expressed themselves. It is more important now than ever to recognise that these struggles have not disappeared, nor has hate based on gender, sexuality, colour, or ethnicity.
After extensive searches through newspapers, podcasts, articles, and archival interviews, I have found *32 locations so far that have served as safe spaces for queer people at various points in time. The 8 sites I have chosen to be on this VisitList are intact buildings, accessible, and in open, well-lit areas. This tour through time demonstrates that we have always been here. These are buildings that we walk or drive past every day, and yet we are unaware of the layered histories of these places, and the memories that inhabit them. These histories have been concealed, and the information that is accessible to the public is scattered and fragmented. It is my hope that having all of this information in one place can lead to more awareness, and a celebration of 2SLGBTQ+ history in Winnipeg. All of this said, we still have a lot of work to do in our communities. We have to acknowledge that while we do have queer spaces now, racism, transphobia, and misogyny still exist in them. This tour through Winnipeg's queer past, and the bonus queer history media links I have provided will show how much of a journey it was to get others to recognise our rights, and that the job is not done until our queer spaces are fully accessible, inclusive, and safe for all who need them.
*I will be adding more locations and information as I unearth them, with a focused effort to add as much historical QTBIPOC content as possible.
You can find the full map of my Historic Queer Winnipeg Walking Tour here: https://www.google.com/maps/d/u/0/edit?mid=1wNm5BlfSOYFit0bvIB40S4VEUjXkju54&usp=sharing
Please click on "visit place" on each of the entries below to read the full write up!
Road Map
Winnipeg, Manitoba to Winnipeg, Manitoba