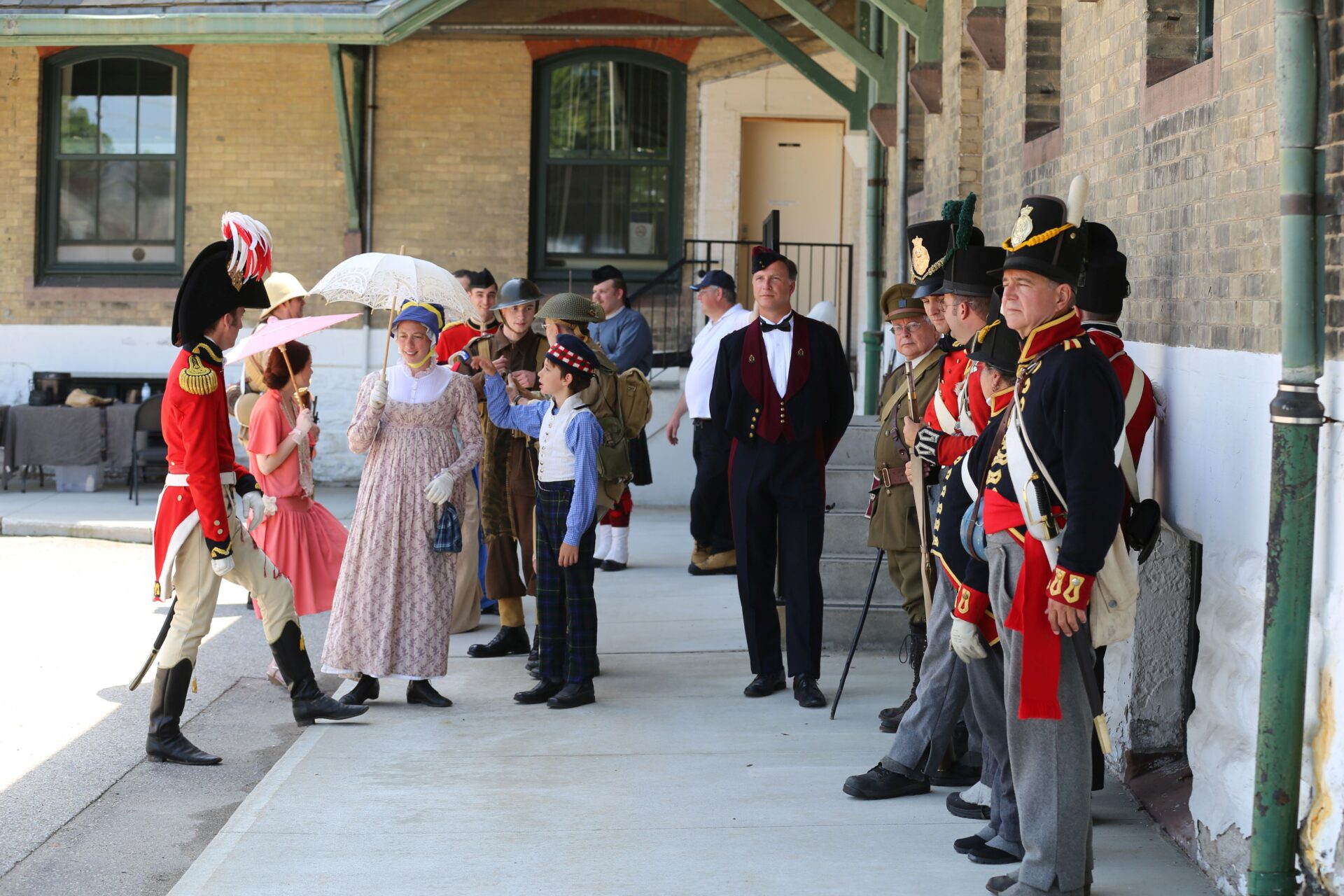 Symphonies, Fashion Shows and Cod Liver Oil: How 7 Sites Celebrated Canada Historic Places Day
Canada Historic Places Day saw thousands of Canadians exploring heritage at more than 550 participating sites coast to coast to coast. The nation-wide day of celebration spread awareness for local sites and gave guests the opportunity to engage with history and share their personal stories. Sites got creative with special programming, including hikes, expert guests and musical performances. Check out what these historic places did for the third annual #historicplacesday.
---
1) Vintage Photo Booths – Parkwood Estate, Oshawa, Ontario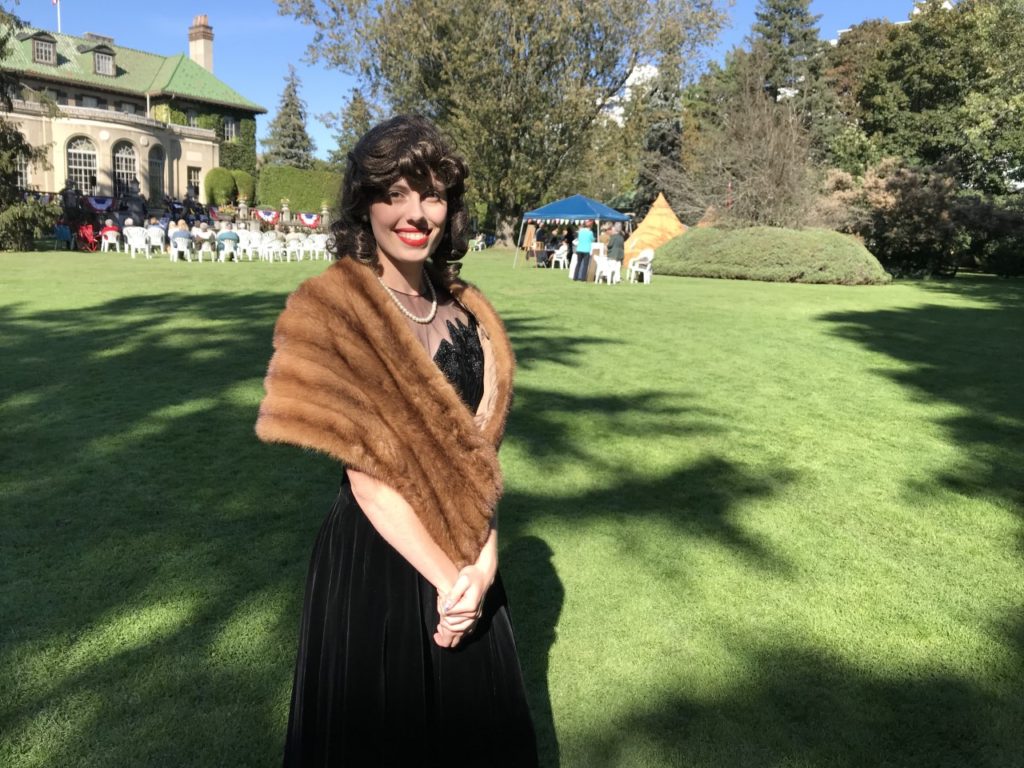 Vintage motorcycle? Check. Vintage croquet? Check. Valuable, career-oriented learning experience? Check. For one summer student, Historic Places Day presented the perfect opportunity to get hands-on event-planning experience at a historic site. Alorah Abell, soon entering the Museum Studies program at Algonquin College in Ottawa, took the helm on Parkwood's Vintage Photo Booths event, to great acclaim: according to Samantha George, Parkwood Estate curator, over 100 visitors explored the Estate's manicured gardens and dressed up in period costume.
"It was so satisfying and rewarding to see the public enjoying themselves and taking in the history of the estate," said Abell. "It's fantastic to have people interested in their local history, but even people from far out of town made their way to the property for our Vintage Vibes day! Awareness of historic sites and museums is of great importance to me, and being able to have people enjoy themselves while learning the history of the grounds and ask questions – it's my favourite thing!"
---
2) Cod Liver Oil Challenge – James J. O'Mara Pharmacy Museum, St. John's Newfoundland & Labrador
Fishy, viscous and oily – that's the challenge. The surprise? More kids take the risk than adults. On Historic Places Day, the James J. O'Mara Pharmacy Museum challenged guests to take a shot of the historically-significant cod liver oil once a staple of the region's industry. For museum manager Deanna Walter, the highlight was hearing the stories that accompanied the experience.
"People talked about having a big barrel of it outside and taking a spoonful every day, and going to school and lining up for it," she said. "It's interesting for me to put the history into perspective, because it's really the stories that connect us with history."
Walter, who hails from Ontario, said that the community in Newfoundland is tight-knit despite the province's large geographic size. Engaging with the region's history – down to their oily health habit­ – ­has been crucial to understanding their culture. It helps that the the museum is set in a genuine pharmacy, operational from 1922 to 1986, complete with 140-year-old handcrafted solid oak finishes and original floors.
---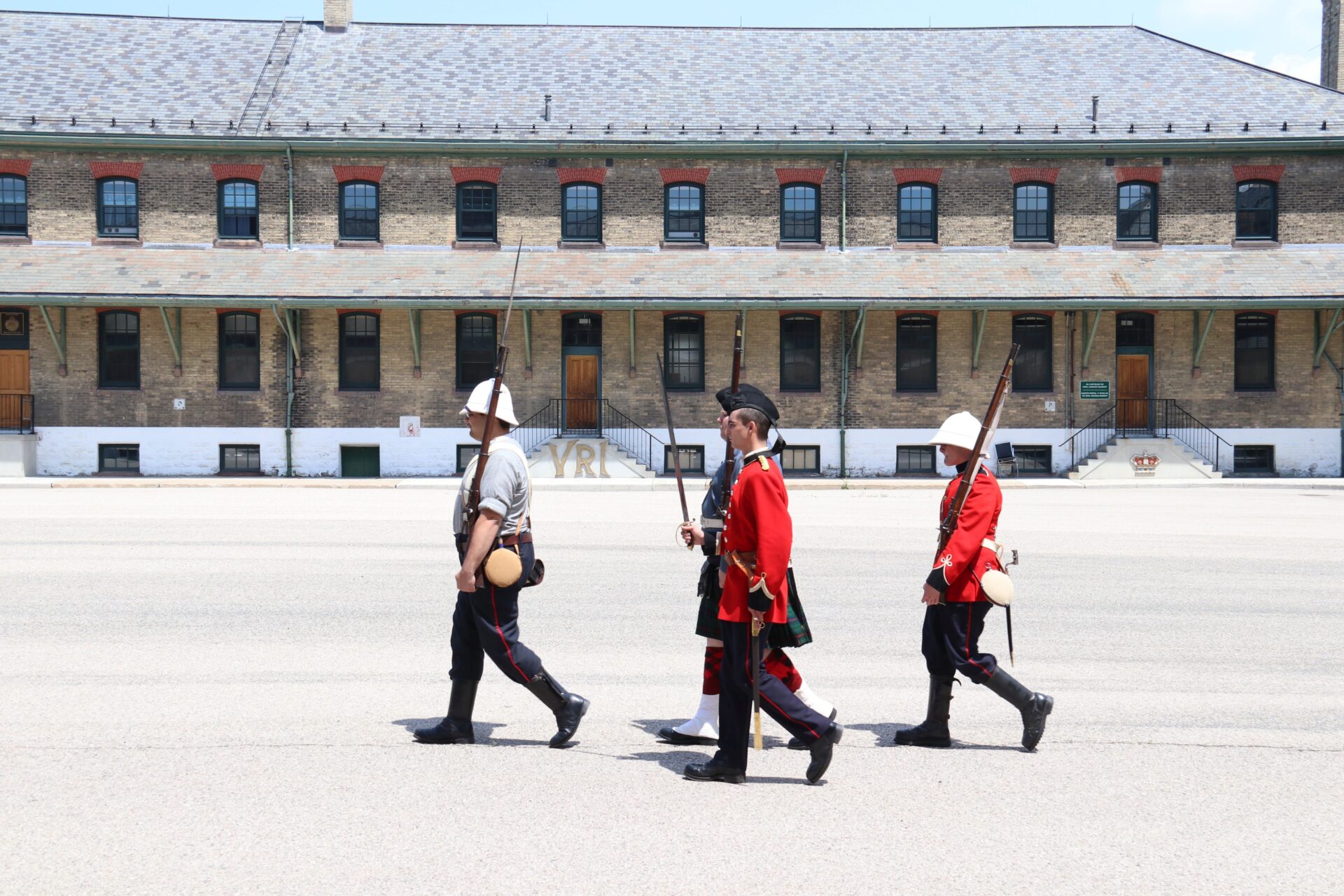 Barbed wire and a no trespassing sign: that's what greets visitors to the Royal Canadian Regiment Museum. That's because the exhibit space is nestled in the historic barracks building of an active military base. For the museum staff, Historic Places Day was about helping the citizens of London, Ontario see past the the tough exterior to understand the 130-year-old historic site around which their city was built.
"It's not a welcoming location," said Georgiana Stanciu, the museum's executive director, "and we wanted to get away from the image of inaccessibility."
Public Programmer Sarah Coates drew from her interest in historic fashion – a hobby she has pursued since she was six years old – and organized a military fashion show featuring outfits and gear from the 1880's, the era during which the base was established. In addition to sewing the civilian outfits for the fashion show, she herself donned her own creation, an 1883-style bustle dress, for the occasion.
According to Stanciu, the sentiment leaving the event was overwhelmingly positive. "The most common thing we heard was, 'I didn't even know this was here!'" Happily, now they do.
---
4) Avonlea Badlands Hike – Avonlea Heritage Museum, Avonlea, Saskatchewan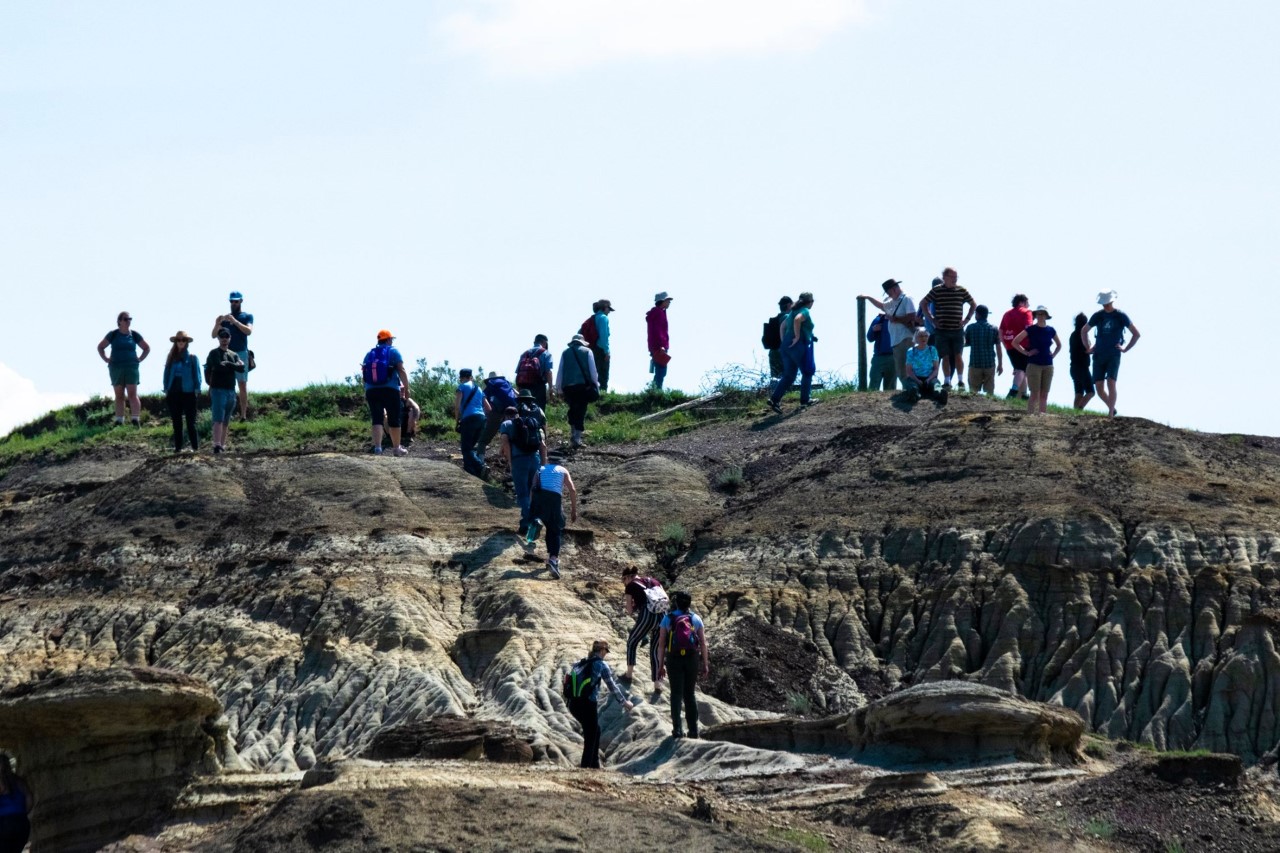 Over 70 hikers joined Avonlea resident and hiker-tour-guide Paul Geraghty on a walk through the Avonlea Badlands for Historic Places Day. This is triple their usual number of hikers, explained Geraghty, who said he was delighted with the turnout. The hike wound through the unique badlands landscape, into what Geraghty calls the "Grand Canyon of Canada."
Geraghty made sure to point out special features in the landscape, including a buffalo jump that he says was in use 800 years ago, and the locations of important archaeological finds. "It's a small badlands, but it's unique in having such a variety of badlands features in a small area," he said.
The hiking tours are run out of the Avonlea Heritage Museum, a former Canadian Northern railway station built in 1912. According to the museum, this was the first building in the Avonlea community, and one of the few railway stations of this era still on original foundations.
---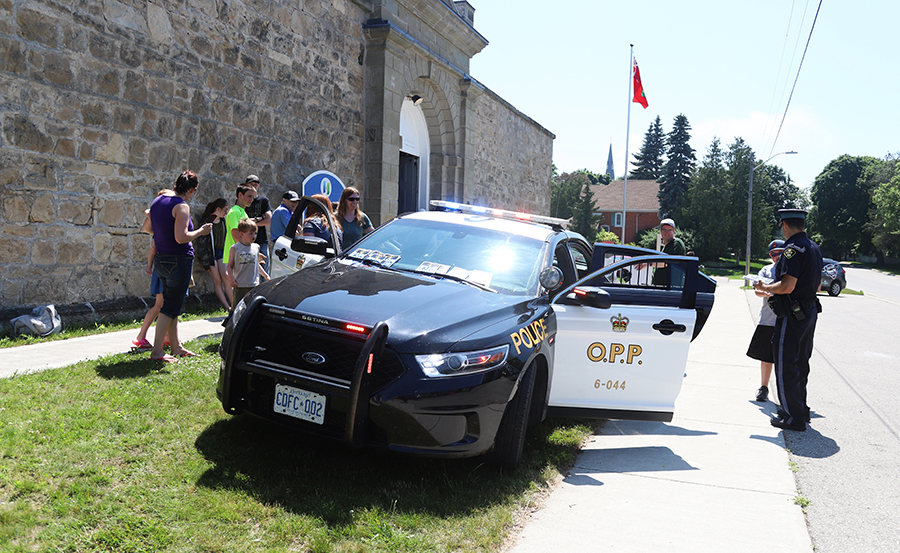 At the Huron County Museum & Historic Gaol, Historic Places Day was all about making education fun. The Historic Gaol event was headlined by a special guest: an Ontario Provincial Police Auxiliary Unit officer, complete with trusty police cruiser. This was part of teaching kids about law enforcement, past and present. According to Erin Samuell, Business Development Manager, stepping into the cruiser was a highlight for many young visitors.
"The children had the chance to see police officers in a friendly environment, and understand that they're there to help," she said. "And, they learned that it's a job opportunity in the future."
Nearby, the associated Huron County Museum welcomed experts in the Science, Technology, Engineering, Arts and Mathematics (STEAM) fields to speak with young visitors.  They helped kids build electric cars, automaton birds, circuits, and models kites using Alexander Graham Bell's design.
"It's amazing to see the kids engaged," said Samuell. "Seeing how long families were staying was impressive – they were trying every station, and some even stayed all day long!"
---
6) Afternoon Tea – Mackie Lake House, Coldstream, British Columbia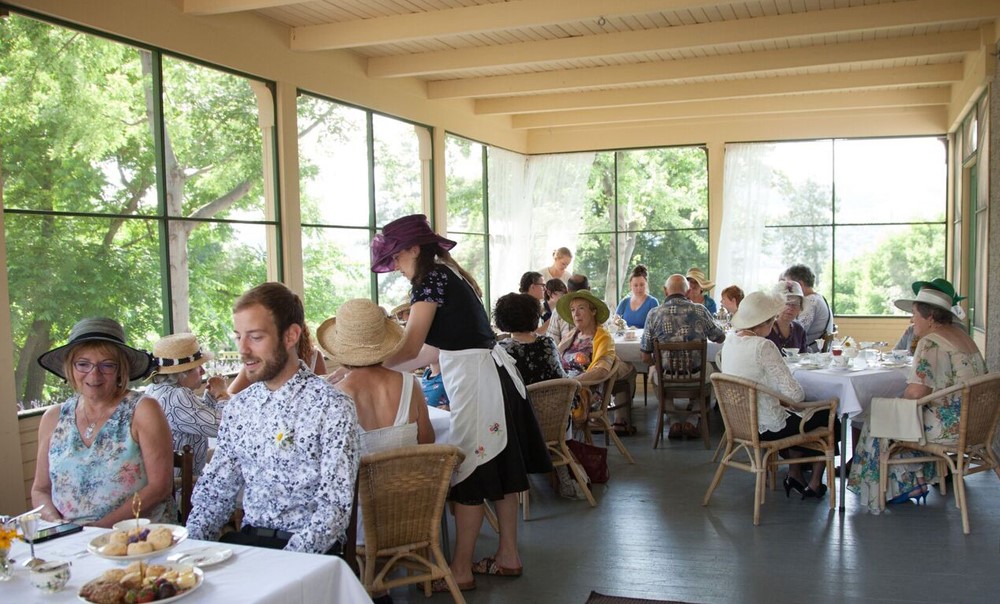 Could there be a more classic historically-inspired event than an afternoon tea? Guests of all ages gathered on the green at Mackie Lake House to sample traditional teatime fare, including the age-old staple: scones with cream and jam. The museum's manager, Christine Kashuba, said that Historic Places Day provided them with an excellent way to bring life to their 1910 Arts-and-Crafts-style historic house, which she affectionately calls "a moment captured in time."
The event, she said, brought visitors aged as young as nine in proximity with the building's elegant architectural details, which have remained largely untouched for a century. "It will help them to understand that when things were built, they were built with care and to last – and with beautiful attention to detail." She hopes this appreciation for historic beauty will rub off on her young guests.
---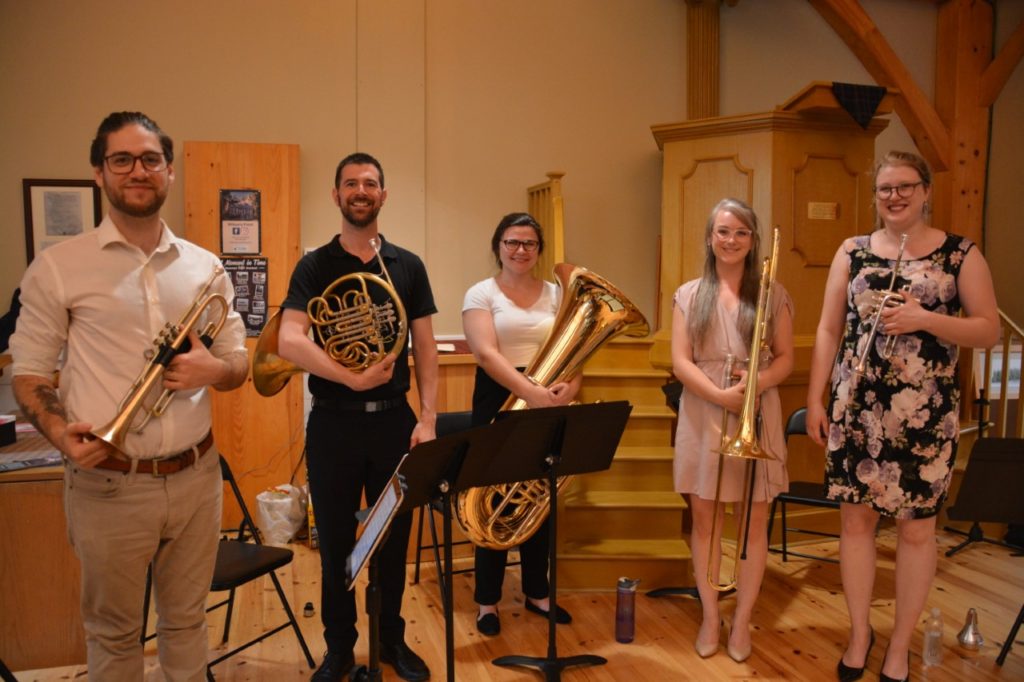 For a site hoping to scale up, Historic Places Day offered a well-deserved publicity boost. Tammy Greene, Program Director at Wilson's Point Historic Site, said that she's hoping to have the space deemed a community museum, and grow the on-site collection. "The event gives us a platform to take to our heritage board here in the province, and helps spread the knowledge that a lot has happened here."
The existing historic church replica – a near-exact copy of the structure that stood from 1791 to 1832 – and accompanying graveyard sit on an important historical site. "Prior to the Scottish landing, this was Mi'kmaq summer fishing and hunting grounds, and then it was the site of the camp for the expulsion of the Acadians," said Greene. "We truly have a multifaceted heritage."
For Historic Places Day, Wilson's Point Historic Site joined with local youth orchestra Tutta Musica to provide visitors a night of music as two ensembles: Miramichi String Quartet and East Coast Brass. Greene said the event is another step forward in spreading national awareness about the site.
Irene is a Special Projects Assistant with the National Trust for Canada for Canada Historic Places day. She is a graduate of the Carleton School of Journalism, with work featured by CBC, Postmedia, the Glebe Report and the Canadian Museums Association. She is a lover of architecture, antique shops and all things old.