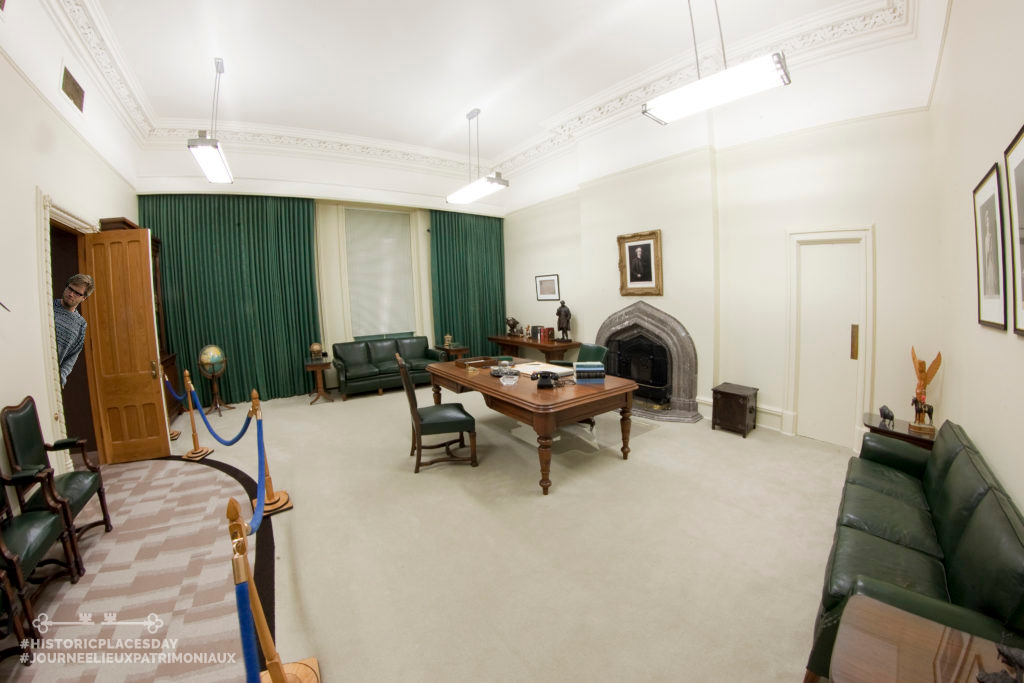 Selfies from The National Trust for Canada
Join The National Trust for Canada Staff and the Canada Historic Places Days Youth Advisory Board as they (virtually) visit some of their favourite places in Canada for Historic Places Days 
Do you have a favourite historic place? Want to travel somewhere new? Maybe you're looking for inspiration! Check out our creative staff and Youth Advisory Board virtual selfies to boost your imagination and find new sites to explore for Historic Places Days.  
Hi Lauren!
Take a virtual selfie and join a tea party with Lauren for Historic Places Days at The Rutherford House in Edmonton, Alberta! Experience the Rutherford tradition of hospitality at the influential families' post-Edwardian 1911 brick mansion while catching a glimpse into the past! 
Hey Kiersten!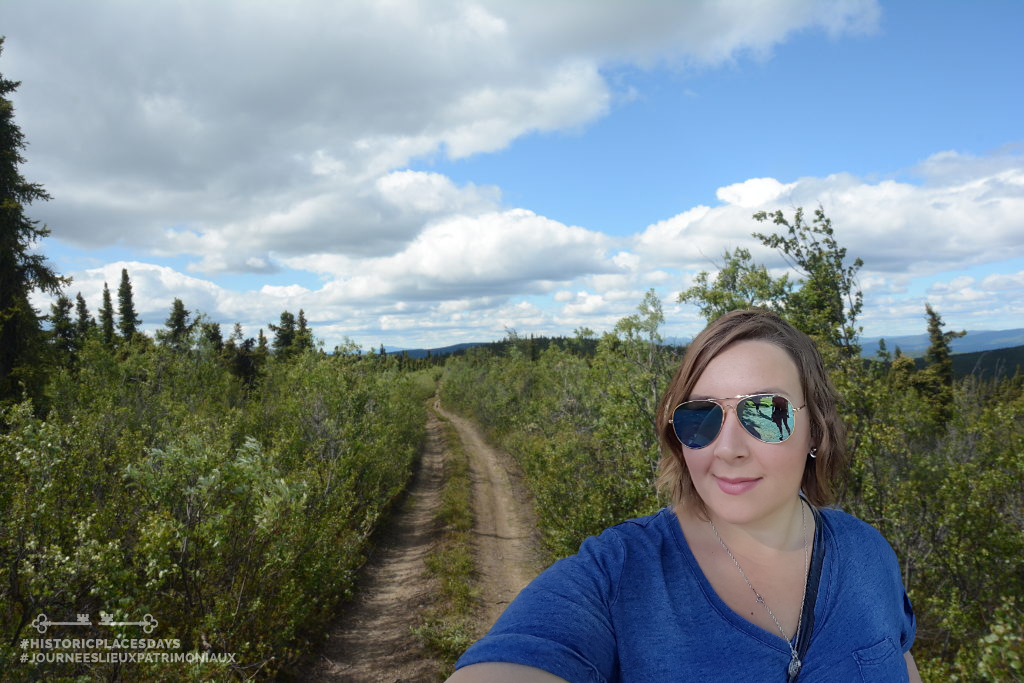 Are you tired of walking around your neighbourhood? Explore the great outdoors with Kiersten for Historic Places Days! Virtually visit The Ridge Road Heritage Trail, the first publicly funded road in the Yukon. Not only does the trail, built in 1899, showcase the beautiful nature of Yukon, but it also has significant historic remains along the way, including foundations and artifacts from numerous roadhouses.   
Salut Julia!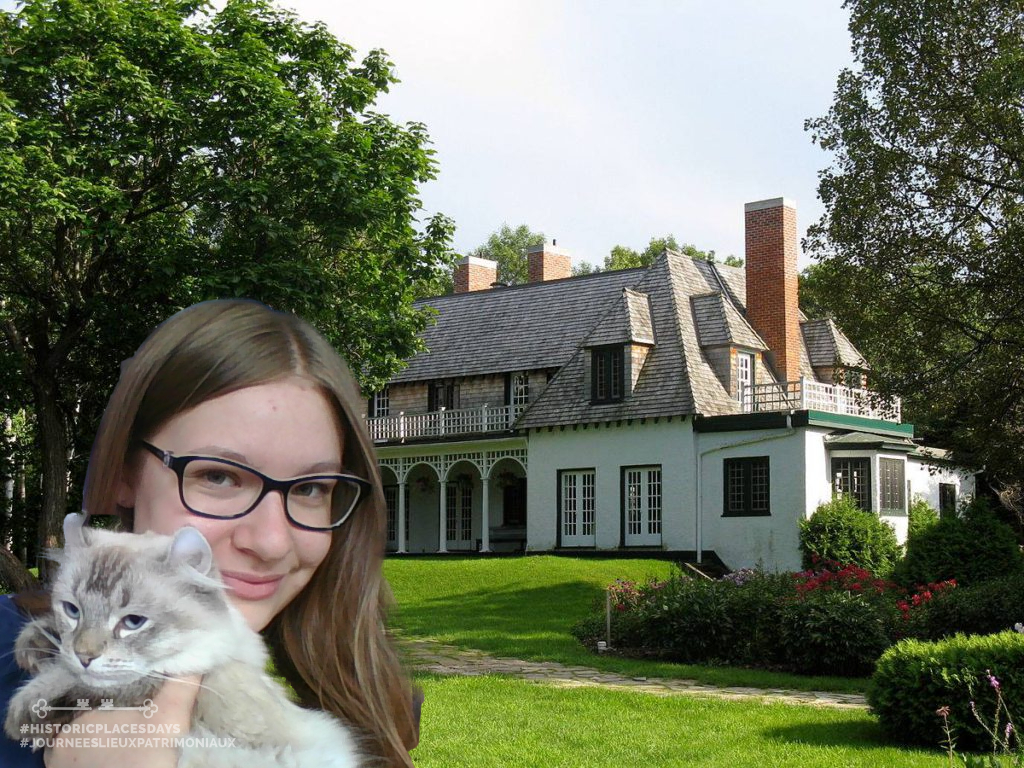 Take a selfie with a furry friend! Julia and Blue virtually visited the Leacock Museum National Historic Site in Orillia, Ontario, for Historic Places Days to see the beautiful gardens and waterfront while learning about the summer-home and written tales of Canadian author and humourist, Stephen Leacock. 
Hello David!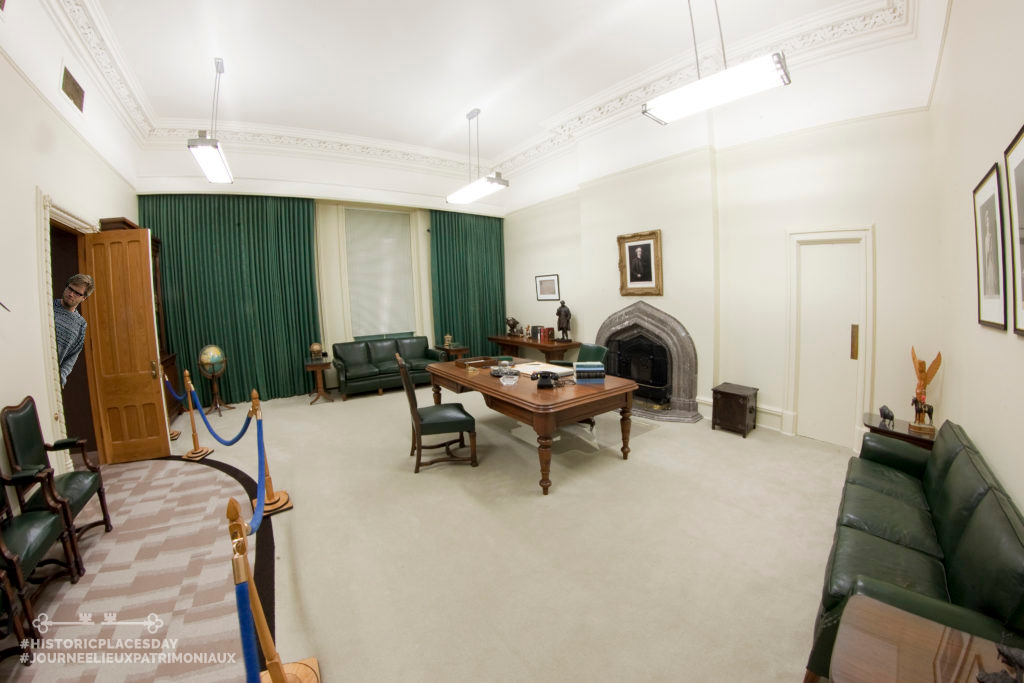 Where's David? Can you find him? Shake it up and have fun by digitally camouflaging yourself within the walls (or doors 😉) of a historic place. Personally, we think David, from the Youth Advisory Board, did a great job! At the Right Honourable John G. Diefenbaker East Block Office – Replica Room in Saskatoon, Saskatchewan, there's lots to see for Historic Places Days! 
Bonjour Catherine!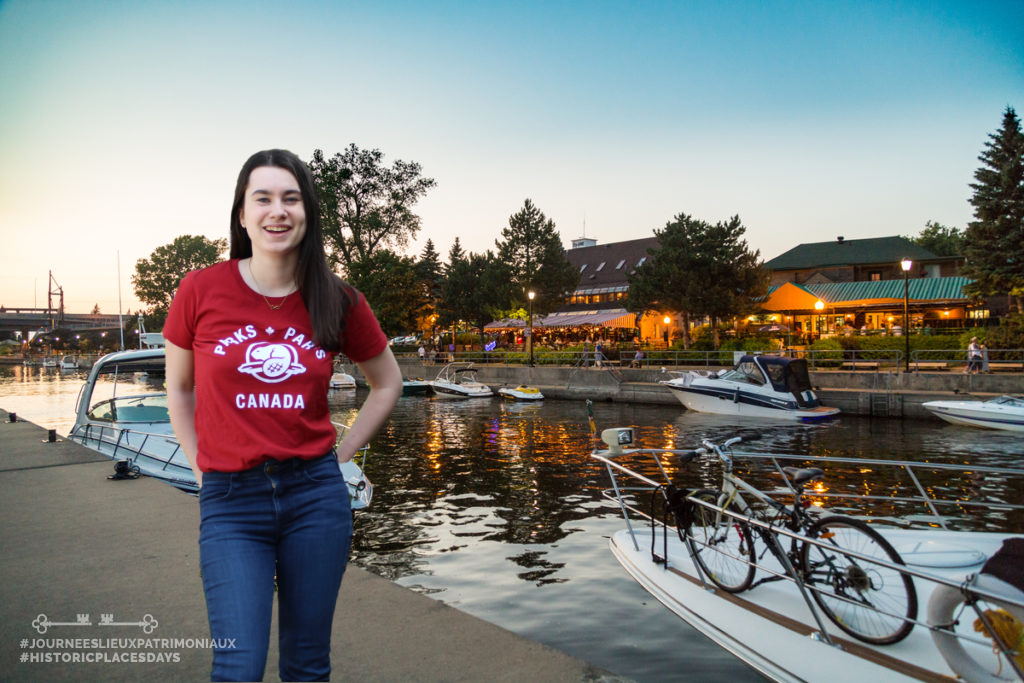 Find a historic place near water – or even better, find a historic place that is water! Join Catherine, a member of the Youth Advisory Board and a Youth Ambassador for Parks Canada and as she virtually visits one of her favourite Parks Canada sites! St-Anne de Bellevue Canal is located west of Montreal and connects Lake Saint-Louis and Lake of Two Mountains at Sainte-Anne-de-Bellevue, the westernmost point of Montreal Island in Quebec. The canal was constructed in 1840 and was designated as a national historic site as part of Canada's national canal system in 1929. 
Hi Lauren!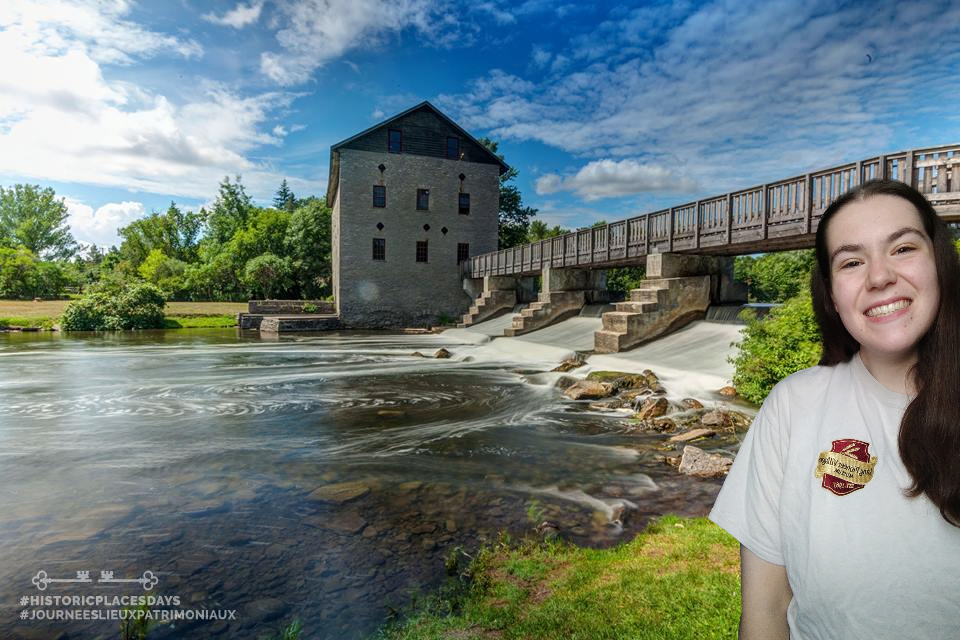 Do you work at a historic place or know someone who does? Lauren from the Youth Advisory Board took a virtual selfie at Lang Pioneer Village Museum  where she works to highlight a historic place that means something to her! Check out our YouTube account (National Trust Canada) and Instagram account (@nationaltrustca) to watch a video and participate in trivia from Lang Pioneer Village Museum for Historic Places Days.  
Hi Alison!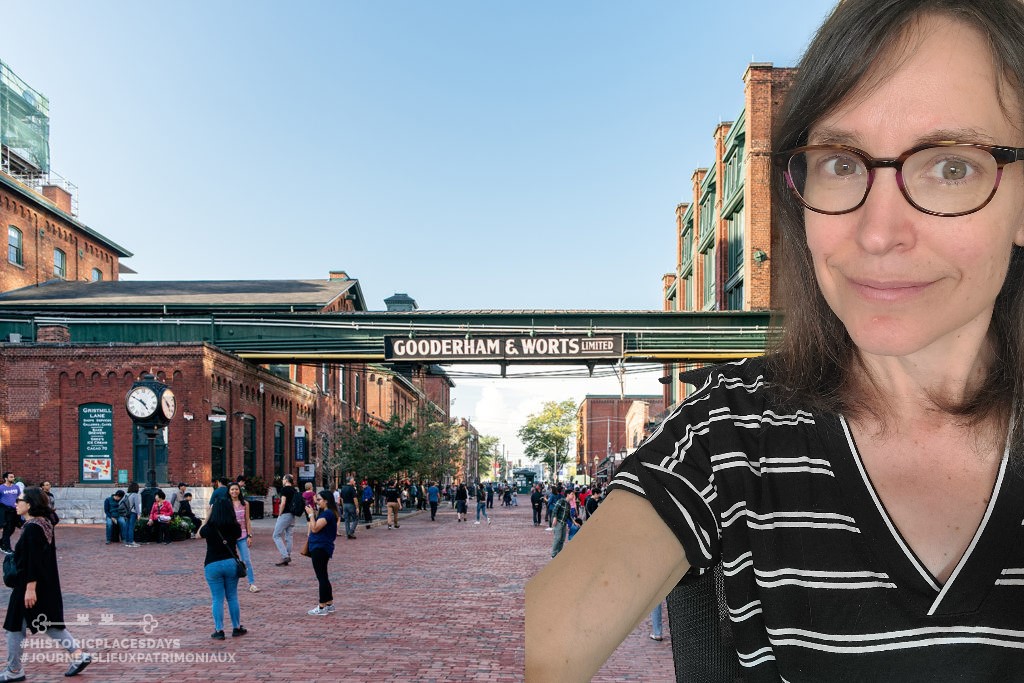 Want to travel to a busy historic place safely? Take a tip from Alison and virtually visit the Distillery District in Toronto, Ontario, for Historic Places Days! Learn more about what the creative hub once looked like 20 years ago, its restoration and rehabilitation process, and its current 'must see' spots on the The Distillery Historic District page.  
Hey Emily!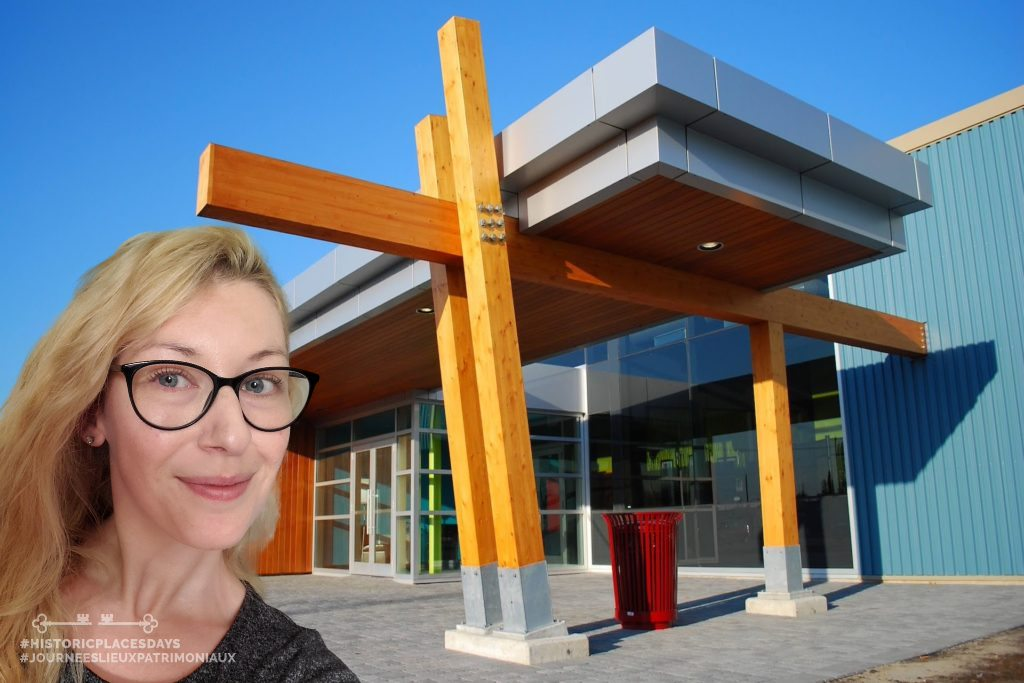 Virtually experience public resources with Emily! Dedicated to the presentation, promotion, and preservation of heritage and culture, the Timmins Museum: NEC collection aims to educate, inspire, and transform individuals of all ages as well as the local, regional and national communities. Sounds like a great learning experience for Historic Places Days! 
Bonjour Rob!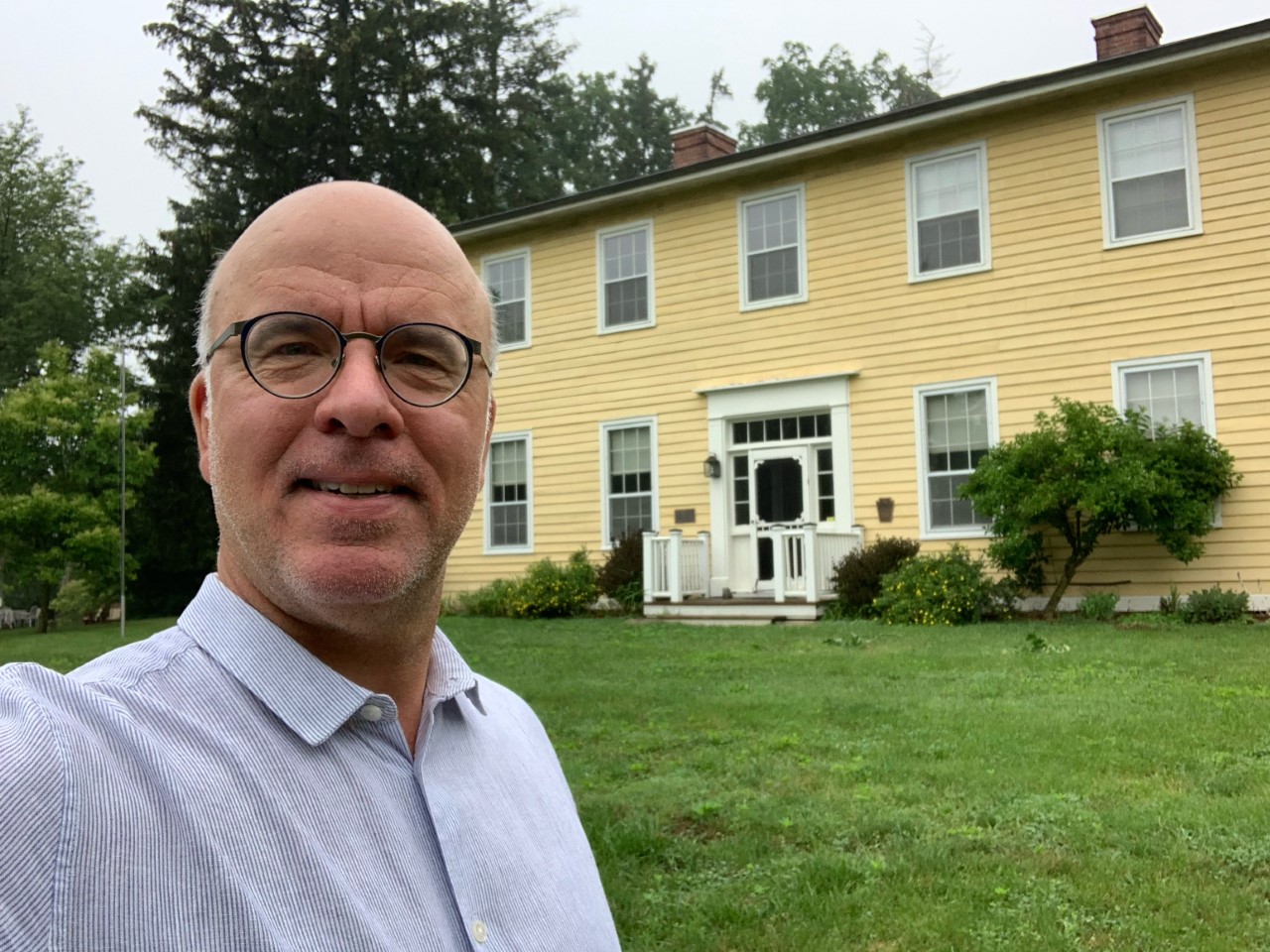 Are there historic places  re-opening  near you? While adhering to local safety protocols, take a selfie in-person like Rob did when he visited Myrtleville in Brantford, Ontario! This traditional homestead tells the story of four generations of the Good family and their influence on politics and agriculture in the region.  If you haven't seen the virtual tour yet, you can check it out on our Instagram @nationaltrustca. 
Hello Sonja!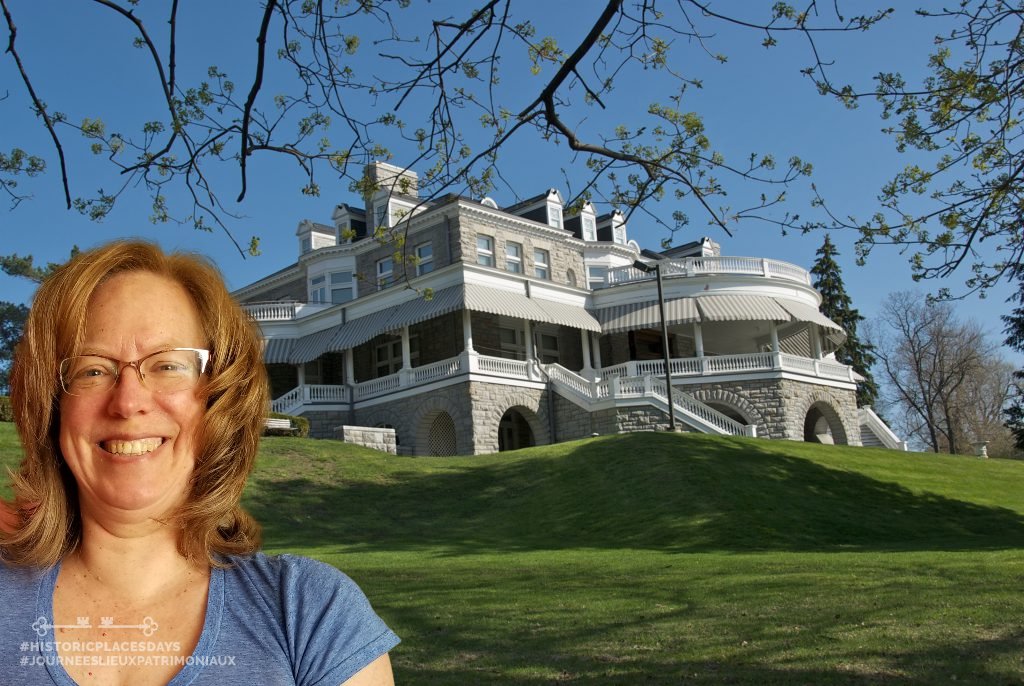 Immerse yourself in Ontario history and take a selfie with Sonja at Fulford Place in Brockville, Ontario! Not only can you virtually take selfies, but you can also virtually tour the grand mansion on their website to learn about Senator George T. Fulford. Wander the luxurious halls and marvel at the many original furnishings for Historic Places Days; it's as if you're really there!  
Hi Natalie!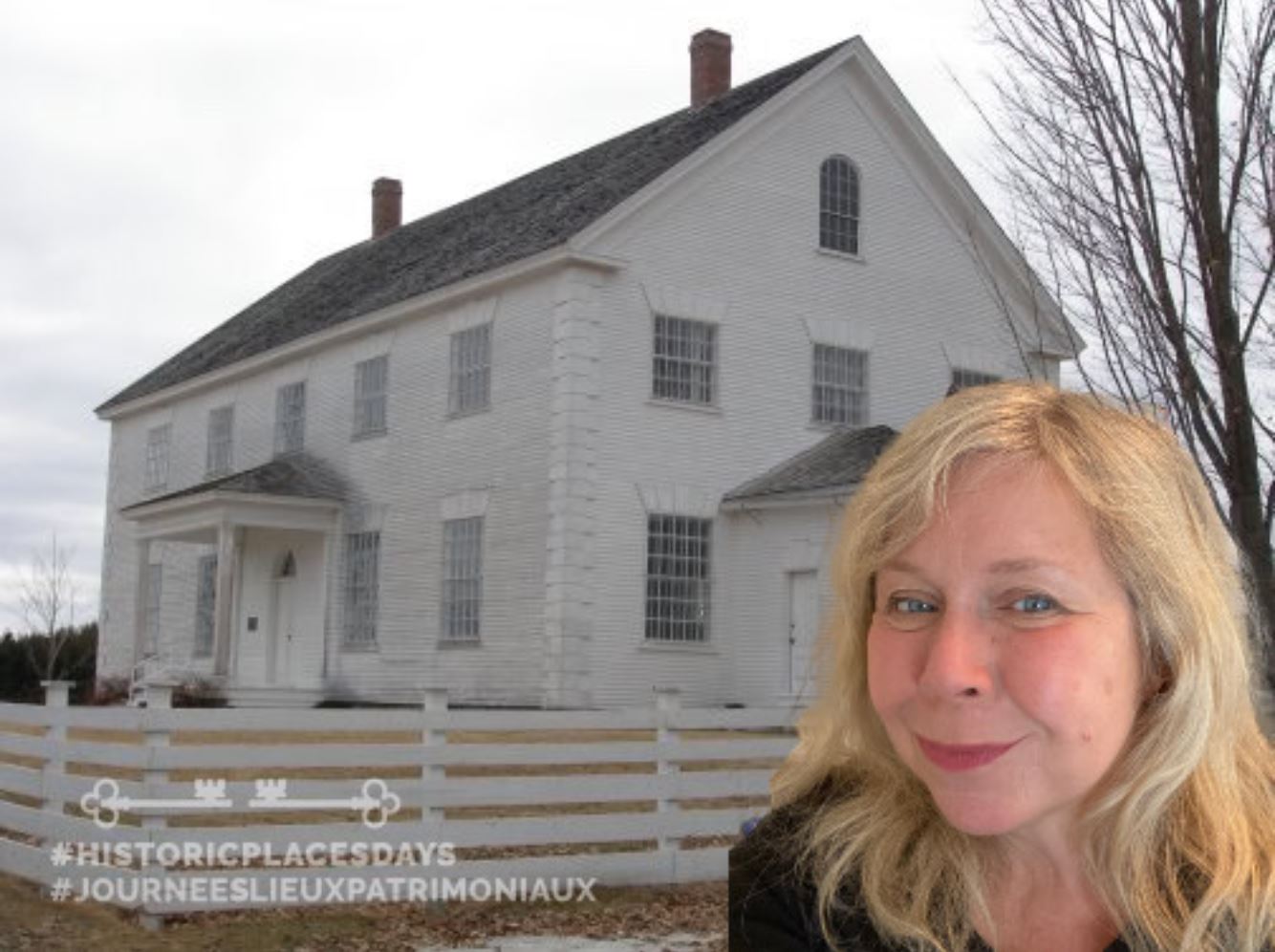 Take a virtual trip in your own backyard by visiting a historic place near you! Natalie virtually visited the Old County Court House, a provincial designated historic site in New Brunswick that was acquired by The Carleton County Historical Society in 1960 after it had been used as a barn for nearly half a century. Take a Selfie there for Historic Places Days! 
–
Now that you've checked out our selfies, we challenge you to take one too! Don't forget to enter the  Historic Places Days Selfie contest by July 31st for a chance to win $1000 for yourself AND an extra $1000 for the historic place in your photo.  
Selfie Contest is Closed
The Selfie Contest is over for 2022. Hopefully you can join us next year!