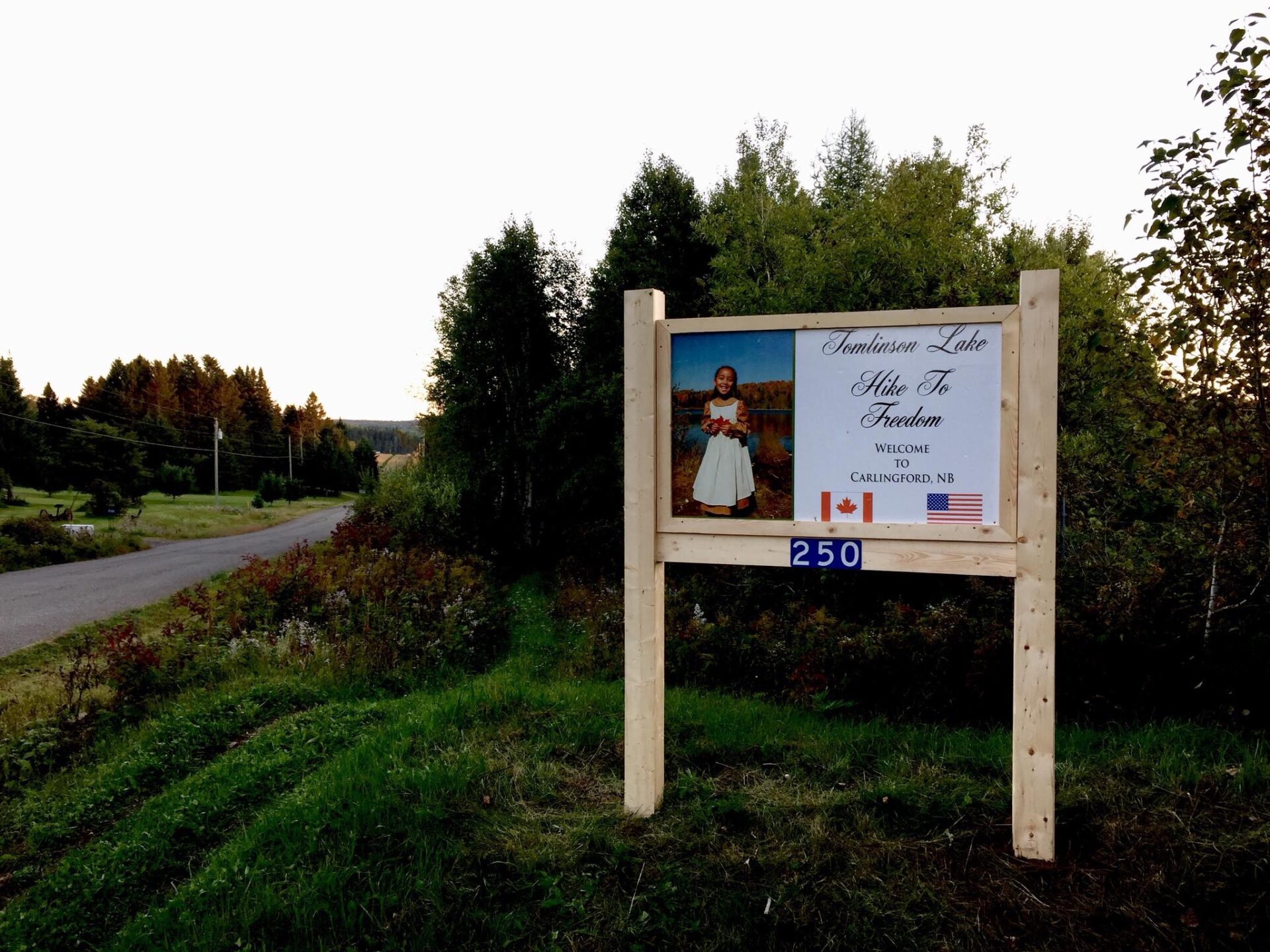 Tomlinson Lake Hike To Freedom Trail
The Tomlinson Lake Hike to Freedom trail is a natural hiking trail of approximately 3km long that  follows the footsteps of the many Black families who immigrated from Maine to New Brunswick from 1850 to 1865.
This route would have been North America's northernmost route of the Underground Railroad.
When hiking from the parking area to Tomlinson Lake you will find several interpretive storyboards, location signs of Black history relevance, a squatters cabin (currently under construction) and a replica of a Black Loyalist pithouse.
Each year the TLHTF organization hosts an annual hiking event on the first weekend of October.  Hikers can experience traditional food cooked over a fire, Civil War reenactors, a pop-up museum by the New Brunswick Black History Society, several interpreters dressed in period clothing and many artefacts.  This event is free to the public.
Road Map
Fredericton, New Brunswick