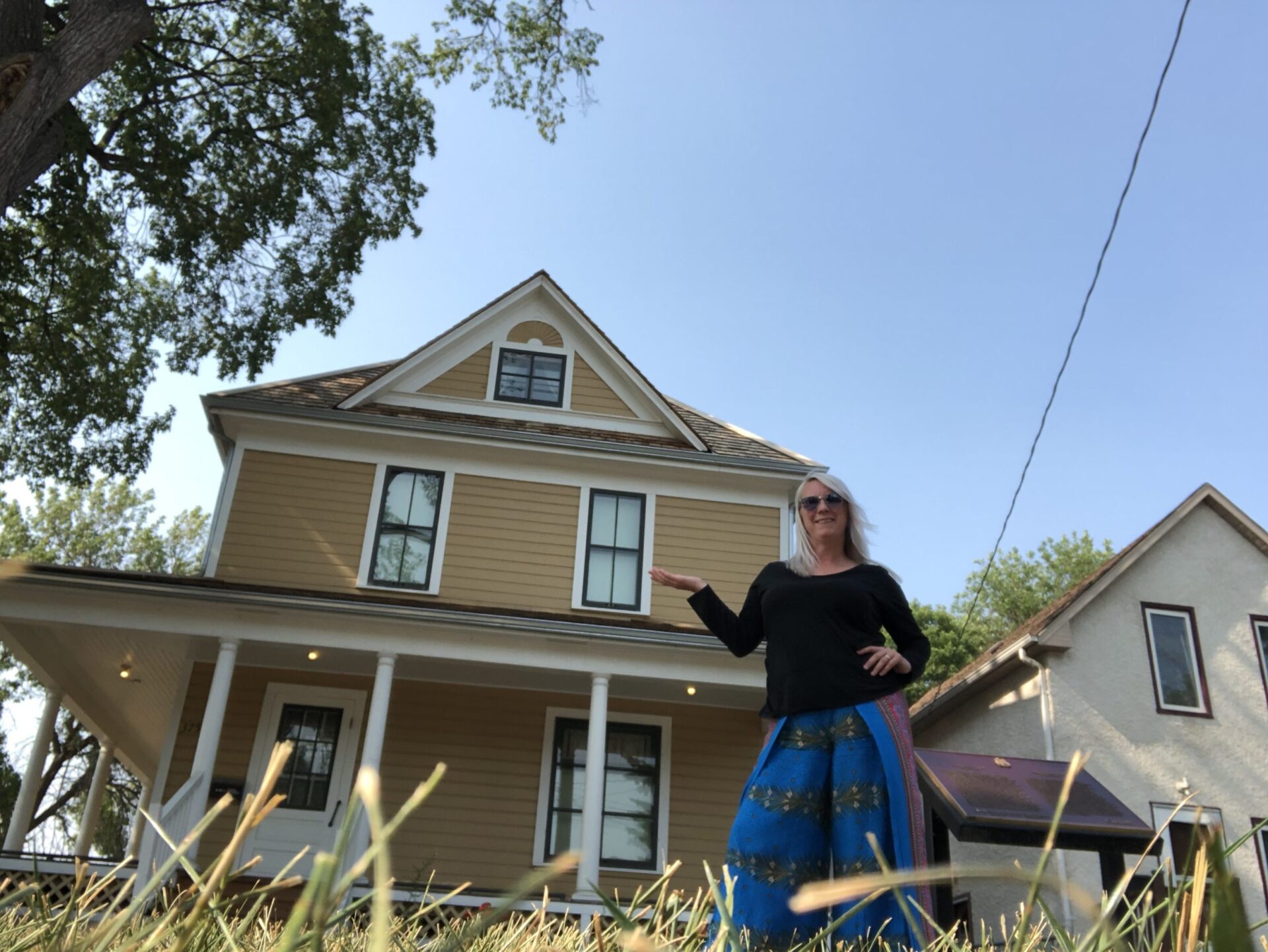 Tara's VisitList
I La Maison Gabrielle-Roy, a museum in the childhood home of  French Canadian writer, Gabrielle Roy, considered one of the most important Francophone writers in Canadian history, and one of the most influential Canadian writers!
Such a wonder to have such an amazing little museum, in Saint Boniface, the humble start to a magnificent life and legacy of a woman who was a teacher, a writer and a relevant and incredible legend.
Places
Winnipeg, Manitoba
Such a beautiful Maison Gabrielle-Roy in the heart of Saint-Boniface, in Winnipeg
Winnipeg, Manitoba
Vimy Ridge Park is a historical landmark located just off of Portage Avenue in Winnipeg.
Miami, Manitoba
The Miami Railway Station Museum holds a special place in my heart. My family immigrated to Canada in 1882 and settle in Miami, Manitoba. It was a hard life, scarce supplies, much sickness and despair, and yet my family survived and grew. Many of my relatives worked for the railway, helped build the railway and several of them, my great grand parents included, are buried nearby in the Miami cemetery.
St. Andrews, MB
Lower Fort Garry is a National historic site that was built in 1830 by the Hudsons Bay Company on the western banks of the Red River, 32km north of the original Fort Garry. Lower Fort Garry is where Treaty 1 was signed. The Lower Fort did trade a small amount of furs, its main purpose was as a supply depot for the Red River settlement and the surrounding Cree, Anishinaabe, Métis, and European (mostly Orkney Scot) populations. The site is now well-preserved, offering museums, displays and tours. It is a wonderful place to visit and to learn about our history. 
Winnipeg, Manitoba
Built in 1895, Dalnavert Museum is a small Victorian mansion nestled in the heart of Winnipeg. This unique museum features a "day in the life" feel as it transports you back in time to the 19th century the second you step inside. It is a national historic site that is one of the finest in Western Canada of Queen Anne revival architecture!
Winnipeg, Manitoba
Upper Fort Garry, established by the Hudson Bay Company, is one of the most significant historic sites in western Canada. It was the 5th European trading post near the junction of the Red and Assiniboine rivers. Indigenous peoples had traded in the area for centuries and the fort was built at the site of the Red and Assiniboine Rivers. 
Winnipeg, Manitoba
Explore the life of Louis Riel and his struggle to protect the social, cultural and political status of his fellow Métis after the Hudson's Bay Company sold Rupert's Land to the Dominion of Canada. Learn about the daily life of the Métis and how this turbulent time in history gave birth to the province of Manitoba! 
Virden, Manitoba
Virden Pioneer Home Museum is a representation of Victorian life and culture
Winkler, Manitoba
Explore acres of ol'-fashioned pioneer fun and heritage buildings! Open 7 days a week.
Manitoba
Star Mound museum and Merry Dance Hill
Winnipeg, Manitoba
Fort Gibraltar was a North West Company fur trade fort originally built in 1810.
Road Map
Winnipeg, Manitoba to Brandon, Manitoba