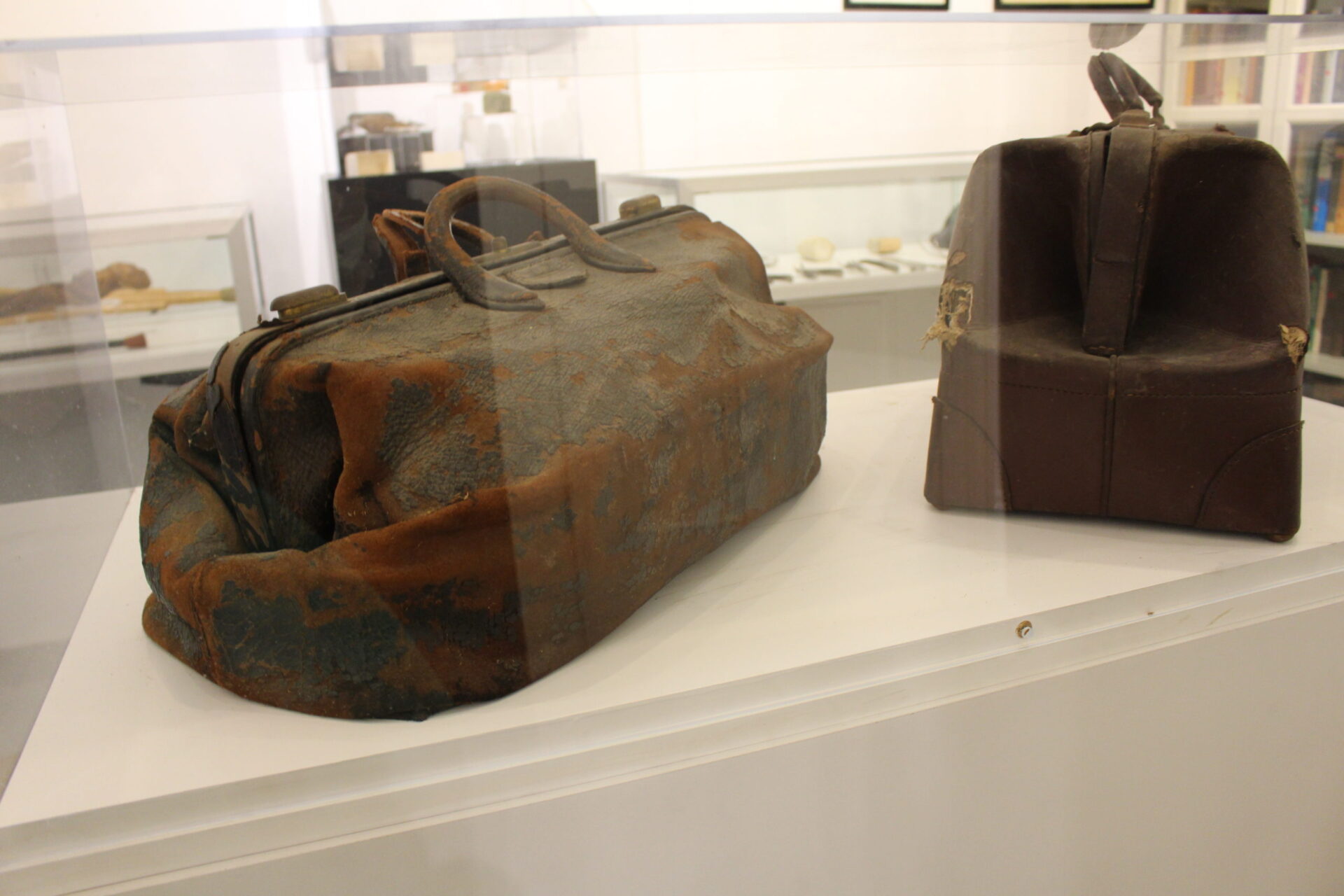 Medical History in Canada
Whether it be the birthplace of insulin or a home doctors raised their families and treated patients in, there is so much to learn when we look at history specifically through a medical/scientific lens.
These historic places have many stories to engage all types of visitors, but also history that intersects between science, technology, and medicine. Explore the places listed below to learn more about the rich medical history that exists in Canada and the contributions these historical figures and sites have to their respective fields and communities.
The photo above is curtesy of the Aurora Historical Society and is of one of the many doctor's bags a part of their collection at Hillary House.
Places
Aurora, Ontario
From 1862, Hillary House is known for its Gothic Revival Architecture and medical history
Toronto, Ontario
Creativity and innovation inspired the original owners of Colborne Lodge, John and Jemima ...
London, Ontario
The Birthplace of Insulin
Maitland, Ontario
See where seven generations of the Jones family chose to call home and immerse yourself in
Fredericton, New Brunswick
The Crocket House is the home of Gallery 78 on Queen St. Fredericton, N.B. it has a rich history including the home of a 1789 log cabin, the Crocket family, N.B. Travel Bureau offices and now Gallery 78.
Daniel's Harbour, Newfoundland and Labrador
Home to outport Nurse Myra Bennett for 68 Years
Saint John, New Brunswick
Built in 1891 for Dr. Walker W. White, physician and long term mayor of Saint John. The architect was John T.C. McKeen.
Gravenhurst, Ontario
The birthplace of Dr. Bethune, a medical pioneer and advocate for universal health care.
Guelph, Ontario
McCrae House is the birthplace of Lt. Col. John McCrae (1872-1918).
Saint John, New Brunswick
The Bonnell Dental Infirmary is designated a Local Historic Place for its architecture and for its association with physicians and dentists.
Powell River, British Columbia
Historic House and Heritage Society located in Powell River's National Historic District!
Road Map
Aurora, Ontario to