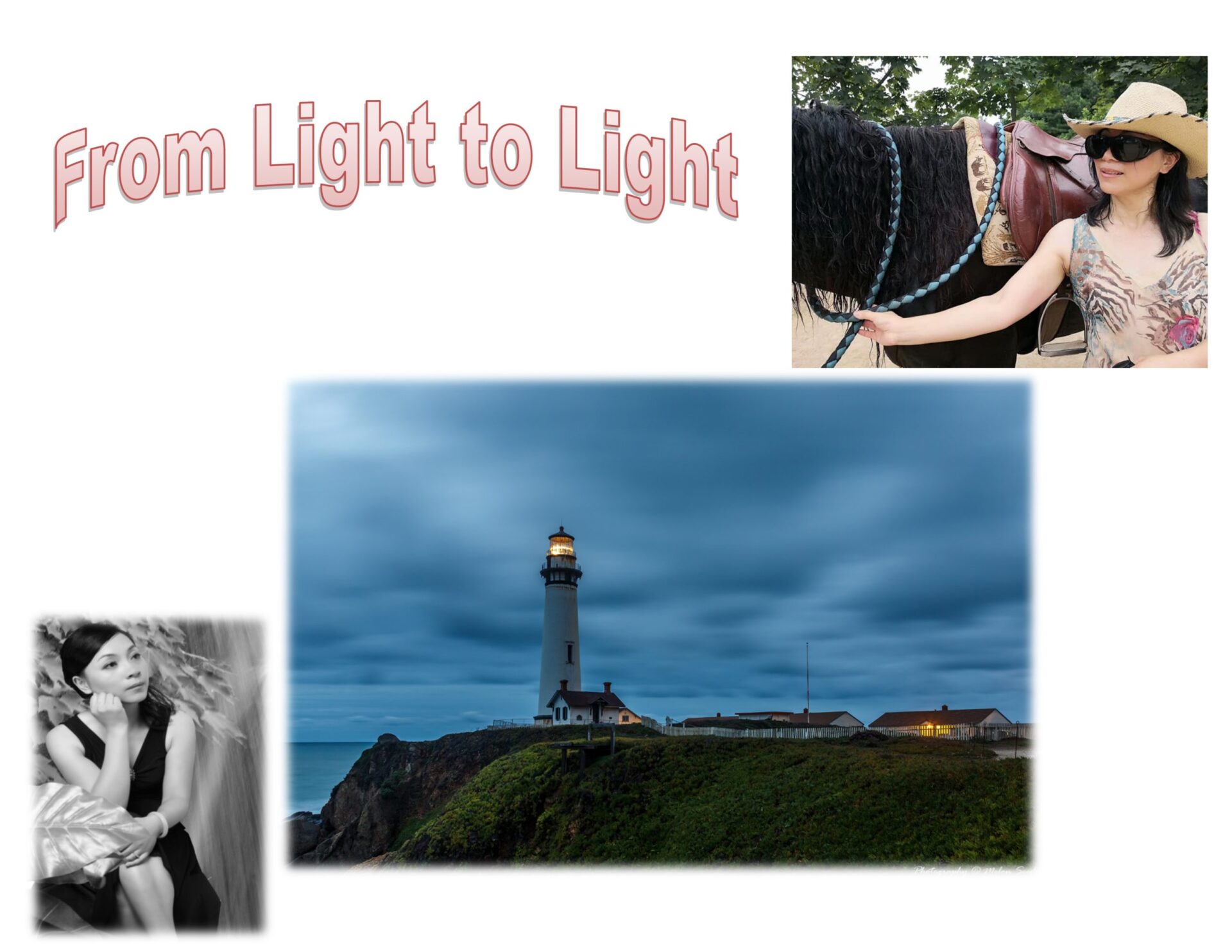 From Light to Light
I am fascinated by lighthouses. In my nightmares, it was always a lighthouse saved me. There are many lovely lighthouses in Canada to visit. I will start with Mississauga's Port Credit Lighthouse where I often climb up to enjoy the spectacular views: boats sailing, swans swirling, and Toronto's skyline in the distance. At night I can see its shining light traversing afar, casting beautiful shadows on Lake Ontario.
Next, I want to visit Fisgard Lighthouse in Victoria, British Columbia. It was the base for the Royal Navy during the war time. I want to imagine its light leading many to home and safety. Even just looking at its images online I can still feel peace in my heart.
Then I will pay homage to Emily Carr House in Victoria, and immerse myself in the footprints of Emily Carr's great arts, writing, and love for First Peoples. I hope her light will be shed on me as her vision has shone on Canadian art history.
Historic Joy Kogawa House in Vancouver is on my list too. I enjoy Joy's books and admire her for speaking truth and seeking reconciliation. I dream someday I can be residence at this beautiful notable house to share poetry from my books: Nightlights and Love's Lighthouse. Emily Dickinson said, "To travel far, there is no better ship than a book." On our life journey, let us follow the light from great people traveling before us.
2020/08/07
Note: Photo of the Lighthouse in the cover was taken by Guan Tao, Thanks.
Places
Mississauga, Ontario
Port Credit Lighthouse is a functional lighthouse overlooking Port Credit's harbour. It is also the most photographed building in Mississauga. The lighthouse was built in 1991 by the Lion's Club of Port Credit to replace the village's original 1883 lighthouse which was built of wood in 1883 and destroyed by fire in 1936. The light atop the little red and white structure is visible 15 miles out on Lake Ontario (Port Credit is an international border entry point into Canada by water). Climb the stairs to the deck of the lighthouse (no cost) for a good view of the Credit River, the Port Credit harbour, and the village of Port Credit
Victoria, British Columbia
Fisgard Lighthouse was built in 1860 to imporove the safety of navigation on the West Coast. It helped guide mariners to Esquimalt Harbour, and the base for the Royal Navy. It was a symbol of British sovereignty in an era of American expansionism.
Victoria, British Columbia
Emily Carr House and Gardens, a National and Provincial Historic Site, are now "all in order and carefully tended" for you to come and experience. Stroll through the open gates and along the path that leads you towards the back verandah. Step into Emily Carr's family home and discover for yourself how she emerged from this traditional colonial upbringing to become the internationally renowned painter and writer whose legacy of inspiration grows stronger with the passage of time…
Vancouver, British Columbia
Historic Joy Kogawa House is the childhood home of Canadian author Joy Kogawa. Joy and her family lived in this Vancouver house until 1942, when they were sent to an internment camp along with thousands of other Canadians of Japanese descent. Now used as a site for author residencies and literary events…
Road Map
Mississauga, Ontario to Vancouver, British Columbia