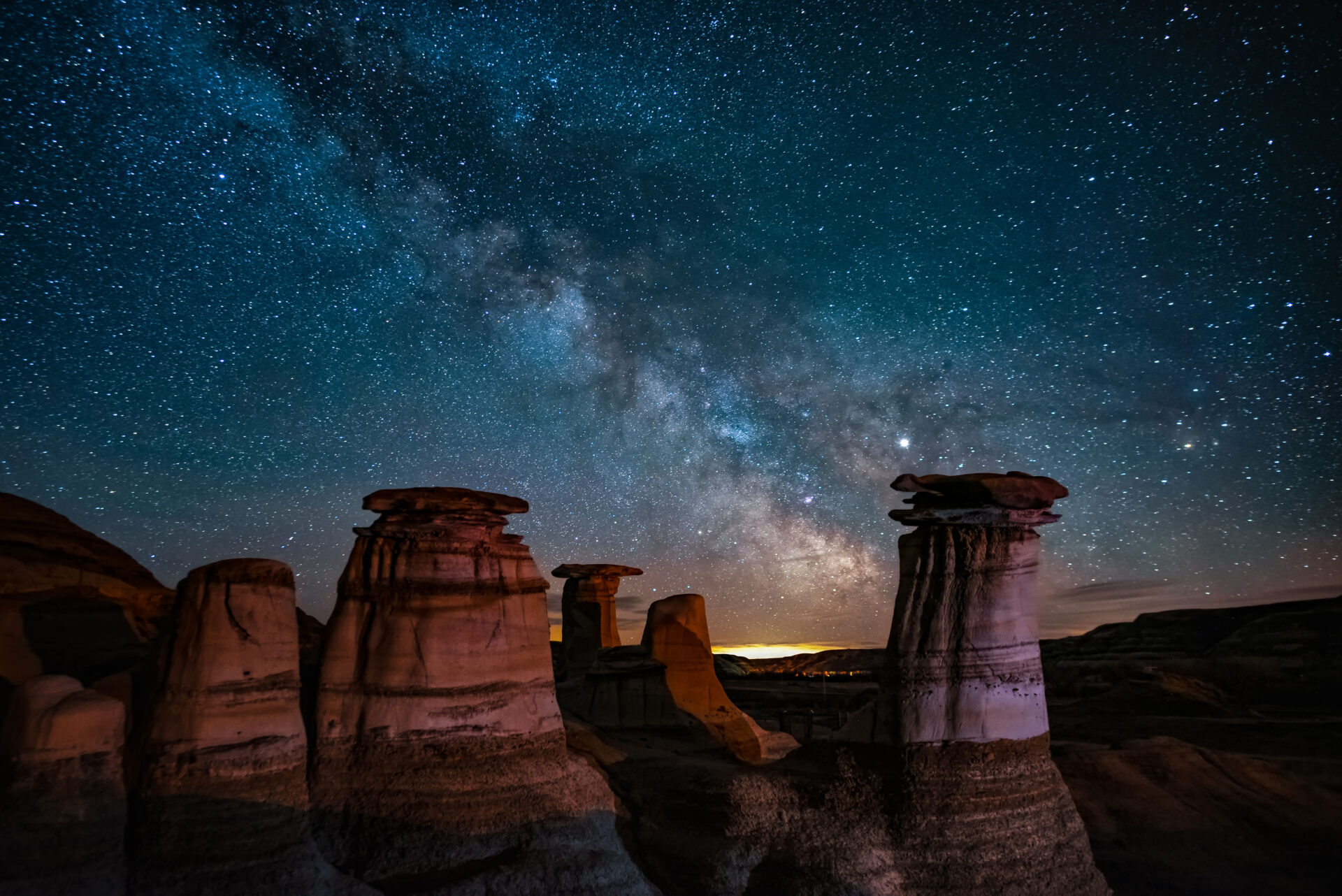 Frequencies of the Land: an Ancestral Invitation to meet the Land where it is in space and time
We are now living in a world of endless information about the cosmos. New hi-res photography of the distant universe is shared with the public every year. With so much data at our disposal, we must confirm that like the universe, our perception of all things "reality," philosophy, art and technology must be calibrated to our current position in said cosmos. We move through the space-time continuum at a copious rate of 67,000 Mph, so the need to feel "grounded" is often underestimated.
I often speak about the "Frequencies of the Land" during public speaking engagements, so what are these "frequencies" anyways? Our human perception of light, love and the laws of nature is limited to the context of the history of the human experience. Our naked eye can only see a sliver of the electromagnetic spectrum, this is a common example of the fact that we don't even know what we don't even know.
Since time immemorial, our ancestors have been translating the frequencies of the Land, which are manifest as song, dance, ceremony, and regalia. When you hear an Indigenous Language, you are hearing the Land speak through the people of the Land, I am going to recommend six very special places that have the UNESCO World Heritage Site designation. Here are my reflections on each locale.
I can tell you it has taken over twenty thousand years for Indigenous people to translate and personify the frequencies of these ancient Lands, it's time to celebrate these places with the sophistication of an Indigenous worldview. My personal experiences at these powerful places are something I hope to share with my grandchildren someday. Please enjoy your visit.
---
Cowboy Smithx is an acclaimed filmmaker of Blackfoot Ancestry from the Piikani and Kainai tribes of Southern Alberta, Canada. Cowboy is the founder and curator of the International Indigenous speaker series "REDx Talks." He also serves as the president and CEO of the Avatriix Company, a social enterprise dedicated to building community through the arts, culture, environmental awareness and improving overall mental health.
Cowboy writes, directs and produces film works in documentary, narrative, music video and experimental. He is currently working in Indigenous education, Cultural consultation and Youth work across the globe. Cowboy is also the founder of the Noirfoot School for Cinematic Arts and the Elk Shadows Performing Arts Clan.
---
PLACES
Rocky Mountain Parks
The Canadian Rocky Mountain Parks are home to several portals, vortexes, and vision quest sites that have been activated by Indigenous Peoples for tens of thousands of years. The mesmerizing beauty is only a fraction of what you will experience when you visit Banff, Jasper, Yoho or Kootenay National Parks. Once you've made a spiritual connection in this corridor of inter-dimensional wonder, please feel free to leave a small tobacco offering to the nearest mountain or a lock of your hair. Visiting these places should be a practice in reciprocity not extraction. These copacetic mountain ranges have played the role of muse throughout the duration of my career as an interdisciplinary artist. I hope you find inspiration when you visit.
Places
Dinosaur Provincial Park is an ancient landscape that will teleport you deep into the past. Dinosaurs are the "original inhabitants" of what we now know as Alberta. Indigenous Peoples are the voice, the mind, body and heart of these powerful places. If you have a chance to see the badlands through the lens of a Blackfoot Elder, it will paint a picture that resonates the fact that Indigenous Peoples are the human representation of the symbiotic consciousness that resides in every river, hoodoo, and stone throughout Alberta's badlands. I've been going to this ancient place since I was a child, I will renew my visits well into elder-hood.
Fort MacLeod, Alberta
If you want to get a glimpse into the sophistication how the Niitsitapi (The Blackfoot) would operate a buffalo/bison jump hunt, the Head-Smashed In Buffalo Jump Interpretive Centre will take you on a journey into this ancient practice. Many of the stories you hear and learn about at Head-Smashed-In will give you a new appreciation of how civilized and intelligent Indigenous Peoples were, are, and always will be.
"As Blackfoot stewards of this sacred site, we are thankful for UNESCO in helping to protect this site over the years and into the future."  – Quinton Crowshoe, Manager of Special Events and Marketing at Head-Smashed In Buffalo Jump.
Beauty and power collide at Head-Smashed In, a place that is older than the pyramids at Giza and time itself. I grew up a stones throw away from this majestic area, I invite all of you to come and experience the place I call home.
Fort Chipewyan, Alberta
In Northern Alberta, in the ancient territory of the Dene and Cree is home to the largest National Park in the nation state of what we currently know as Canada. Home to thousands of free roaming bison, Wood Buffalo National Park is a place I have yet to visit, but I'd love to know more about the ancient Dene and Cree practices such as maintaining traditional trap lines, along with the ancient protocols in the spirit of the Athabasca, Slave and Peace Rivers. I can't wait to visit.
Waterton Park, Alberta
Recent wildfires have revealed ancient Blackfoot campsites and ceremonial grounds. Waterton has always held a big place in my heart. Growing in nearby Piikani and Kainai, Waterton is full of amazing places to camp, hike and explore. The lake is pristine, the Blackfoot people are beautiful and views are like no other. Waterton Glacier International Peace Park is the best National Park setting you will ever visit. There are fewer visitors and tourists than nearby Banff National Park, so you can say this once hidden gem is hidden no more.
Aden, AB
Áśíná'pi or "Writing-on-Stone" has been a confluence of story, spirit and ceremony for tens of thousands of years. The pictographs share stories of an ancient history in the Blackfoot style of image-based storytelling with symbols of historical "happenings" from a purely Indigenous world view. If the landscape doesn't enchant you, the soundscape most certainly will. From rattlesnakes, to traditional drumming, and storytelling from the interpreters at the park, you will be taken to another dimension whether you like it or not. Áśíná'pi is a place of peace and connection to the spirit. It always grounds me when I visit, and it will surely leave you feeling rejuvenated for your next journey.