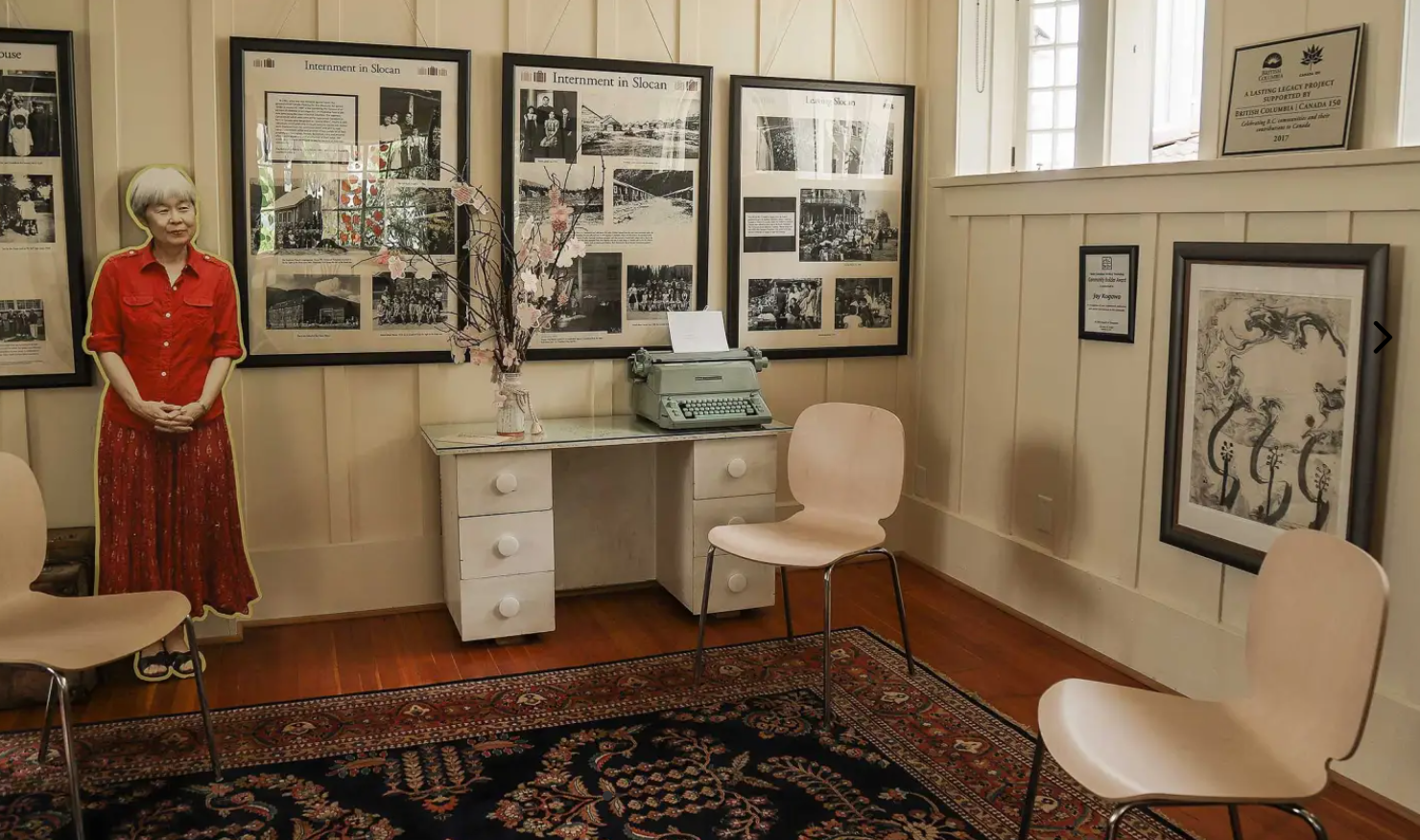 Canadian Art & Literature History
Summer is the perfect time to pull out some classic books, but you can go a step further and visit the homes of famous Canadian authors to gain a whole new perspective on your favourite reads. Historic places hold amazing stories within their walls and have a special skill of transporting visitors to a different place and time, just like a great book. The homes of famous Canadian authors and artists allow us to step into their minds and works – giving us a more personal connection to the classics we've been reading all our lives.
Places
Victoria, British Columbia
Home to Emily Carr and her pet monkey, Woo, the Carr Residence is a beautifully restored provincial and national historic site in Victoria, BC. Visit the Carr House to see where one of Canada's most-famous artists and authors grew up – take a walk around the neighbourhood, Beacon Hill Park and the ocean shoreline to see where Emily Carr gained her appreciation for nature and shaped her unique perspective of the west coast. Take the opportunity to explore and learn more about Emily Carr with guided tours and series of programs inspired by the themes of her life.
Vancouver, British Columbia
Located in Vancouver, BC. is the childhood home of author Joy Kogawa – who stands as a historical reminder of the internment experience of Japanese Canadians during World War Two. A literary landmark, today it goes on to be a unique live/work space and a site of healing and reconciliation, hosting author residencies, literary events, and offering year-round educational tours for school groups and general public. Can't make it to Vancouver? No problem, the website of the Historic Joy Kogawa House has virtual tours of the home – you can see Joy Kogawa's desk, where she wrote her novel, "Obasan." 
Orillia, Ontario
Leacock Museum National Historic Site, is the summer home of humourist Stephen Butler Leacock. Located on the tranquil shores of Lake Couchiching, you will find the world's largest archival holding of Leacock manuscripts for you to explore! The collection covers work from 1869 to 1944, focusing on Orillia, Lake Simcoe, and Montreal. Visit to see where Leacock got his inspiration and creativity for his book, "Sunshine Sketches of a Little Town" (1912).
Guelph, Ontario
Author of the well known poem "In Flanders Fields," Lieutenant Colonel John McCrae (1872-1918), was a First World War doctor, soldier, and poet. McCrae House is a National Historic Site, and John McCraw himself was designated a figure of national historic importance in 1946. "In Flanders Fields," was written by McCrae in 1915 on the battlefields of Ypres, Belgium, and was published anonymously in the British magazine Punch – it became one of the most celebrated poems of World War One, and has made the poppy a lasting symbol of soldiers who lost their lives during the war. Watch this Heritage Minute to learn more about Lieutenant Colonel John McCrae – https://www.historicacanada.ca/content/heritage-minutes/john-mccrae
Green Gables, Prince Edward Island
Arguably Canada's most notable literary landmark, Green Gables is the setting for the beloved 1908 novel Anne of Green Gables. The original warm and welcoming green-gabled farmhouse, which inspired author Lucy Maud Montgomery over a century ago, has been lovingly restored to reflect the period – even including the furnishings in the rooms. Visit to relive youth escapades and find creativity!
New Glasgow, Prince Edward Island
Combining real and imaginary worlds, Lucy Maud Montgomery's Cavendish National Historic Site is a cultural landscape that embraces the landscape near Cavendish, Prince Edward Island, a landscape author L. M. Montgomery knew so well and made famous in her "Anne of Green Gables" books. Visit to connect and reflect with the life and work of loved and internationally known author,  L. M. Montgomery. Watch this heritage minute to learn more about  L. M. Montgomery – https://www.historicacanada.ca/content/heritage-minutes/lucy-maud-montgomery
Road Map
Victoria, British Columbia to New Glasgow, Prince Edward Island