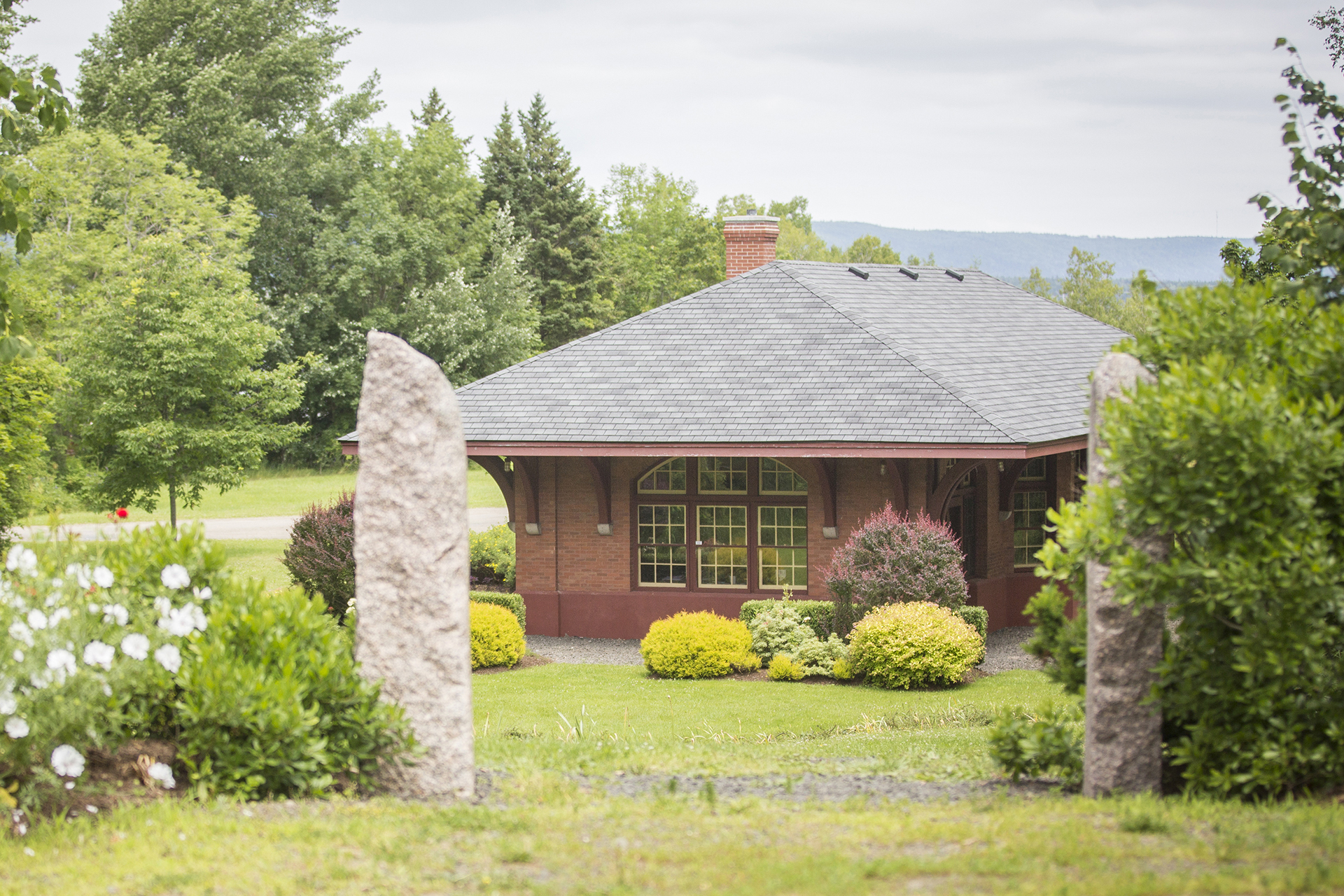 Built Heritage With A Modern Purpose
When it comes to historic places in Nova Scotia, Annapolis Royal sits right at the top of the 'must see' list!
Almost the whole town falls within a designated National Historic District, so there's really no way to go wrong in exploring this "Cradle of Our Nation". The Mi'kmaq, who have been on this land since time immemorial, helped the French to establish Port-Royal when they arrived in 1605. The town sits on the most fought over land in North America; it switched hands repeatedly between the French and English before the English laid final claim in 1710 and named it after Queen Anne. Most people who visit this area are interested in history…but it's not the only reason to come!
This beautiful historic setting has given birth to some incredibly interesting and innovative people and businesses over the years. Take the notable Black Loyalist Rose Fortune, who came here as a child in 1783 and is credited as being Canada's first black female police officer…and her descendent Daurene Lewis, elected mayor of Annapolis Royal in 1984, making her the first African-Canadian woman to attain that position in our country.
More recently, the town has seen the creation of AIRO (Annapolis Investments in Rural Opportunity) – an innovative micro-lender that has taken shape in the award-winning historic Annapolis Royal Train Station, a federally designated heritage building. AIRO has helped new businesses to flourish and existing businesses to expand which has, in turn, encouraged other entrepreneurs to seek out this area…some of whom have created successful modern businesses in beautiful heritage buildings, giving the buildings and our community a new lease on life!
The Annapolis Royal Train Station is surrounded by lovely grounds and situated right next to the Harvest Moon Trail – a 110 km multi-use trail that connects two of the most significant Acadian sites in Nova Scotia, Annapolis Royal and Grande Pre. Although the station is not open to the public, it boasts handsome interpretive panels located on its outer walls, sharing the story of the building and its loving restoration with anyone who passes by.
Another imposing heritage building in Annapolis Royal – by virtue of its scale, architectural sophistication, and structural quality – is the Annapolis Royal Customs House and Post Office. Built in 1890, the downtown building is a notable example of the Scots Baronial-French Chateau style adopted by the federal Department of Public Buildings and Works, serving as both a material and symbolic statement of Confederation. Going out of service as a post office in 1967, the building has been recently brought back to life with the ARCH&PO Bakery and Café on the main level and a private residence on the upper levels.
Right next door to the Old Post Office is the former Bank of Nova Scotia building, erected in 1884. It's had a long and varied history since its banking days, including stints as law offices, a liquor commission, a bookstore, a bakery and finally a long-standing community pub. Recently fully renovated, it now houses The Whiskey Teller – a modern pub featuring wood-fired fare and great selection of whiskey!
A final note relating to train stations – the brick "fancy station" in Annapolis Royal isn't the only restored station in the area! Just 15 minutes up Highway 1, the wooden Bridgetown station has been preserved and houses the modern craft eatery The Station. And, just another 15 minutes further along is the town of Middleton, where you will find the Middleton Railway Museum with an authentic steam engine on display! All these stations were part of the Dominion Atlantic Railway system, so if you're a train buff, you'll want to visit all three!
These wonderful experiences are all within a 30-minute drive, and there are dozens more in the area, but we'll save some of those for another list!
Road Map
Annapolis Royal, Nova Scotia to Middleton, Nova Scotia