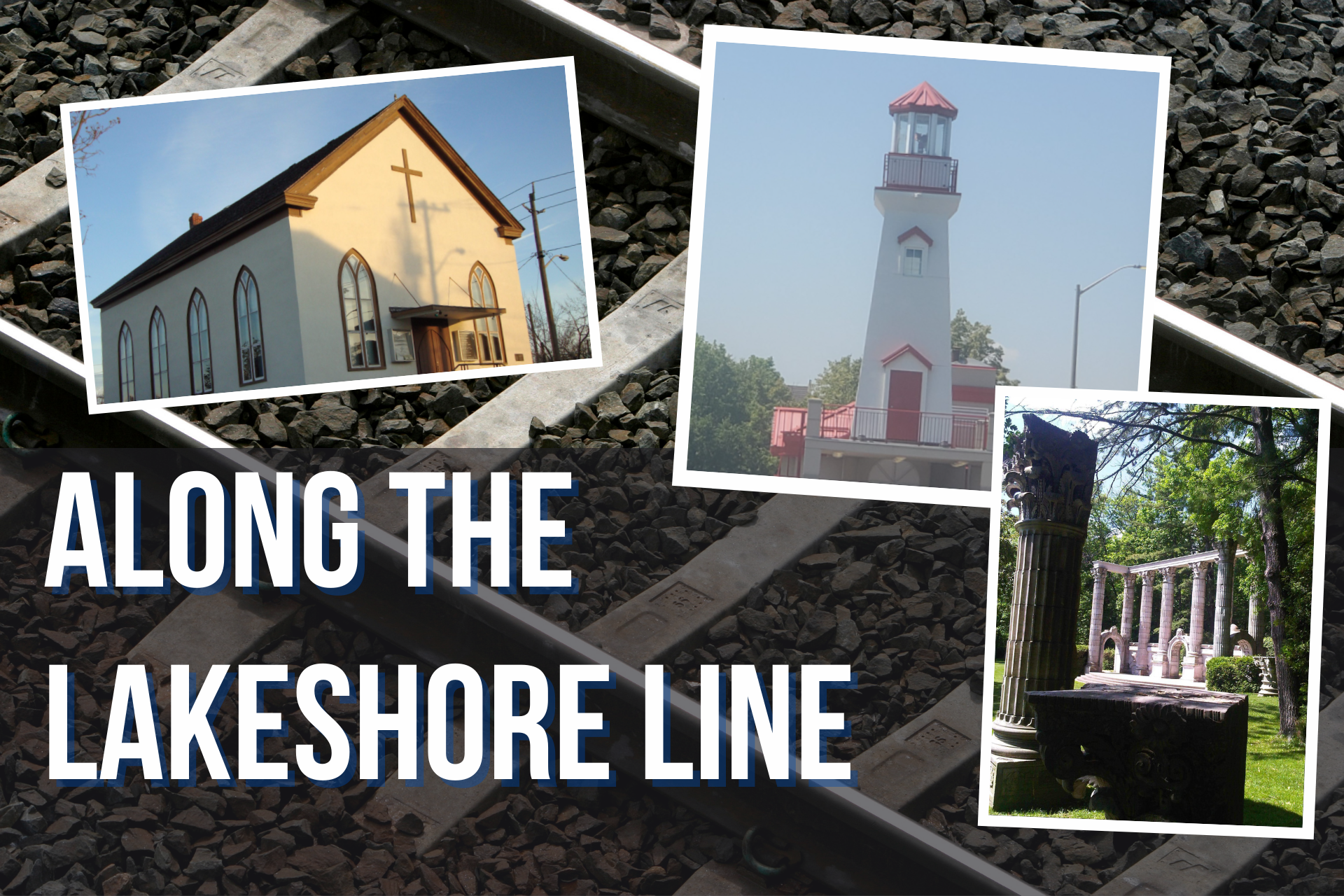 Along the Lakeshore Line
Southern Ontario, it's time to explore your own backyard! Thousands of people commute along the Lakeshore East and Lakeshore West GO Transit line daily, but how often do you explore beyond your stop? This VisitList will help plan your next local staycation and is full of wonderful Historic Places that you may not have visited before. Take a break from the monotony of commuting and explore a new place by getting off at a stop you usually travel past. Most places on this Visit List are about 30 minutes of a walk from the train station.
Places
St. Catharines, Ontario
The Salem Chapel, British Methodist Episcopal Church Harriet Tubman Underground Railroad NHS is a place of faith, cultural heritage centre and museum. Built by African American freedom seekers in 1855 this former African Methodist Episcopal Church is where Harriet Tubman, the famous Underground Railroad conductor known as Moses worshiped when she was a resident of St. Catharines. About a 30 minute walk from the St. Catharines train station.
Hamilton, Ontario
Experience a guided tour of this 40-room Italianate-style villa built in the 1830's on Burlington Heights! About a 30 minute walk from the Hamilton Hunter Street train station.
Hamilton, Ontario
Distinguishing herself in several historic battles, the Royal Canadian Navy's most famous ship now proudly rests in Hamilton. About a 40 minute walk from the Hamilton Hunter Street train station.
Oakville, Ontario
Built in 1829 as the original home of the Merrick Thomas family, the Thomas House is furnished and presented as a pioneer home of the 1830 – 1840's, with many original family items. The house is operated by the Society and is open during the summer months when Society volunteers act as guides. About a 40 minute walk from the Oakville train station.
Mississauga, Ontario
Located nearby to Port Credit, the property of the "Grove Farm" (Adamson Estate) was initially granted by The Crown to Joseph Cawthra circa 1808. About a 30 minute walk from the Port Credit train station.
Mississauga, Ontario
Port Credit Light House (1991) . One of the most familiar sights near any harbour is a lighthouse, and Port Credit has had its share of them. The first was constructed in 1863 by Frederick Chase Capreol. The lighthouse, which was built out in the harbour, was taken over by the Ontario government in 1882. A 1908 flood separated the lighthouse from the mainland and in 1918 the lighthouse closed. About a 10 minute walk from the Port Credit train station.
Toronto, Ontario
Fort York is a 43-acre national historic site located in the heart of downtown Toronto. Referred to as Toronto's founding landscape, Fort York National Historic Site is also a Heritage Conservation District, a registered archaeological site, and home to Canada's largest collection of original War of 1812 buildings. About a 15 minute walk from the Exhibition train station.
Operated by the Town of York Historical Society, we are a museum, National Historic Site, and a still functioning Post Office. About a 15 minute walk from Toronto Union Station.
Toronto, Ontario
Guild Park & Gardens is a historic place where art meets nature. Located on Toronto's Scarborough Bluffs overlooking Lake Ontario, Guild Park includes 36 hectares (88 acres) of woods, waterfront, formal gardens, plus a unique collection of public art and architectural fragments.
About a 20 minute walk from the Guildwood train station.
Oshawa, Ontario
The Canadian Automotive Museum opened in downtown Oshawa in 1963 with a mission to tell the unique history of the automobile in Canada. The museum is about a 50 minute walk from the Oshawa train station.
Road Map
St. Catharines, Ontario to Oshawa, Ontario