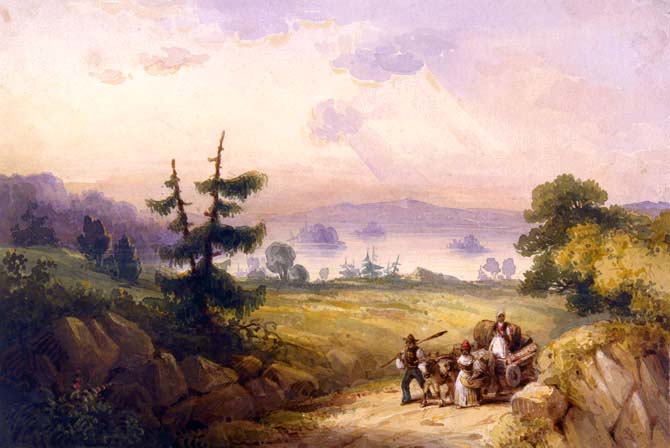 Afro-Nova Scotia
Originally compiled for the Universities Studying Slavery Conference in 2023, this visit list focuses on the corridor between Windsor and Halifax to demonstrate the many waves of Black migration into colonial Nova Scotia from early British planter settlers who arrived after the defeat of the French on the peninsula in ____. The arrival of the Loyalists would truly establish Nova Scotia as a spoke on the British slave economy, providing foodstuffs, shipping and raw materials for hard currency. That currency would fund the construction of much of Nova Scotia's early infrastructure, and nurture a resistance to the rising emancipatory movement in Britain.
But other Black people would soon call the province home. With the departure of many of the regions Black Loyalist for Sierra Leone, communities like Preston were soon populated by arriving black Jamaican rebels: the Maroons. They too would find nothing but frustration in Nova Scotia and, like the Loyalist, take their chances in settling in Sierra Leone.
Many of the regions current Black inhabitants are decedents of the third large wave of Black migrants who sided with the British during the War of 1812. Unlike the others, they found strength in their Nova Scotian community preferable to the uncertainty of settling in Africa, or in places like Trinidad.
Subsequent to the Black Refugees of 1812, the region has seen a trickle of Black migrants from the Caribbean and other regions, and recently the large scale settlement of new Canadians has drastically changed the face of the region and its ethnic diversity. This visit list aspires to reconnect the "African Nova Scotian" community with the geography of its past, and to introduce African-Nova Scotian newcomers to two and a half centuries of Black presence in the vicinity of Halifax that has been up until recently underappreciated.
Places
Halifax, Nova Scotia
Site of the former Black community of Africville.
Beechville, Nova Scotia
Baptist Church established by the Black Refugees.
Windsor, Nova Scotia
Where the ideals of the enlightenment meet the barbarity of the slave economy.
North Preston, Nova Scotia
Canada's Largest Black Community
Upper Hammonds Plains, Nova Scotia
Early Black Refugee Church built in Hammonds Plains by Rev. John Burton in 1822.
Halifax, Nova Scotia
Vibrant community settled by those displaced by the razing of Africville.
Halifax, Nova Scotia
One of two sites constructed by the Jamaican Maroons.
Hantsport, Nova Scotia
The final resting place of William Hall V.C., first Black awardee of the Victoria Cross.
Middle Sackville, Nova Scotia
Not all Maroons chose to settle in Preston or work as labour in Halifax.
Road Map
Halifax, Nova Scotia to Middle Sackville, Nova Scotia