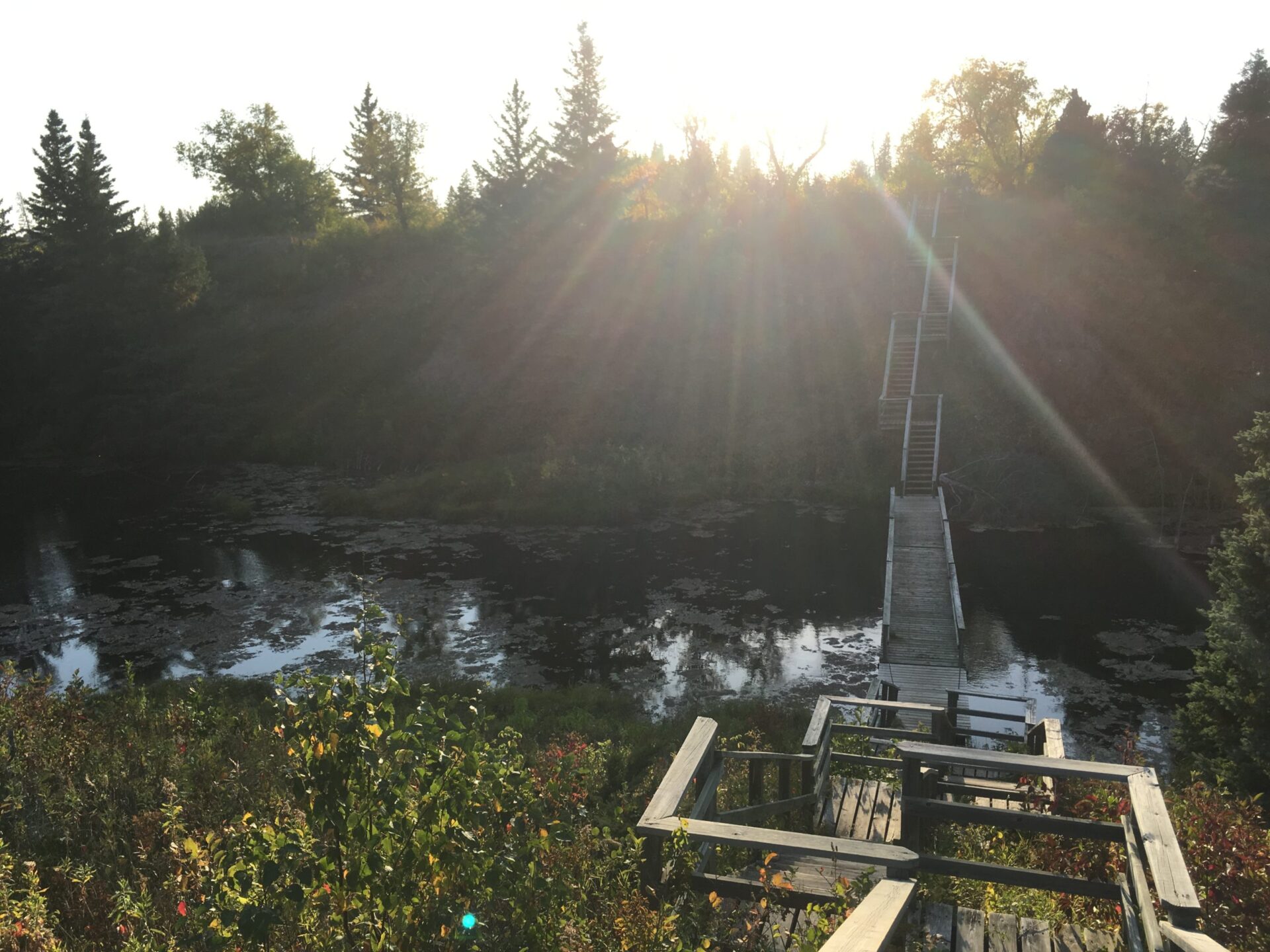 A Week in Westman
Years ago, a man wandering through Dinsdale Park in Brandon asked me "what is there to do around here?" I hadn't thought too much about it before, but I suppose this list is my answer.
You could start off in Brandon at the Riverbank Discovery Centre, go to the Daly Museum, of course. But there is lots to do in the surrounding area too:
Take a day trip to Spruce Woods and take a walk through the Devil's Punchbowl.
Camp at Souris for a few days and after you go on the Swinging Bridge, go see the antiques and butterflies at the Hillcrest Museum.
Go see the town that inspired Margaret Laurence's novels with a trip through Neepawa, stopping, of course, at the Margaret Laurence House while you are there.
And take a quick trip to Austin to visit the Agricultural Museum and the many events they hold there throughout the year.
Places
Austin, Manitoba
Walk in the footsteps of the Pioneers and experience Manitoba rural heritage!
Souris, Manitoba
The museum showcases prairie life in the castle-like house that Fred Sowden built in 1910.
Road Map
Austin, Manitoba to