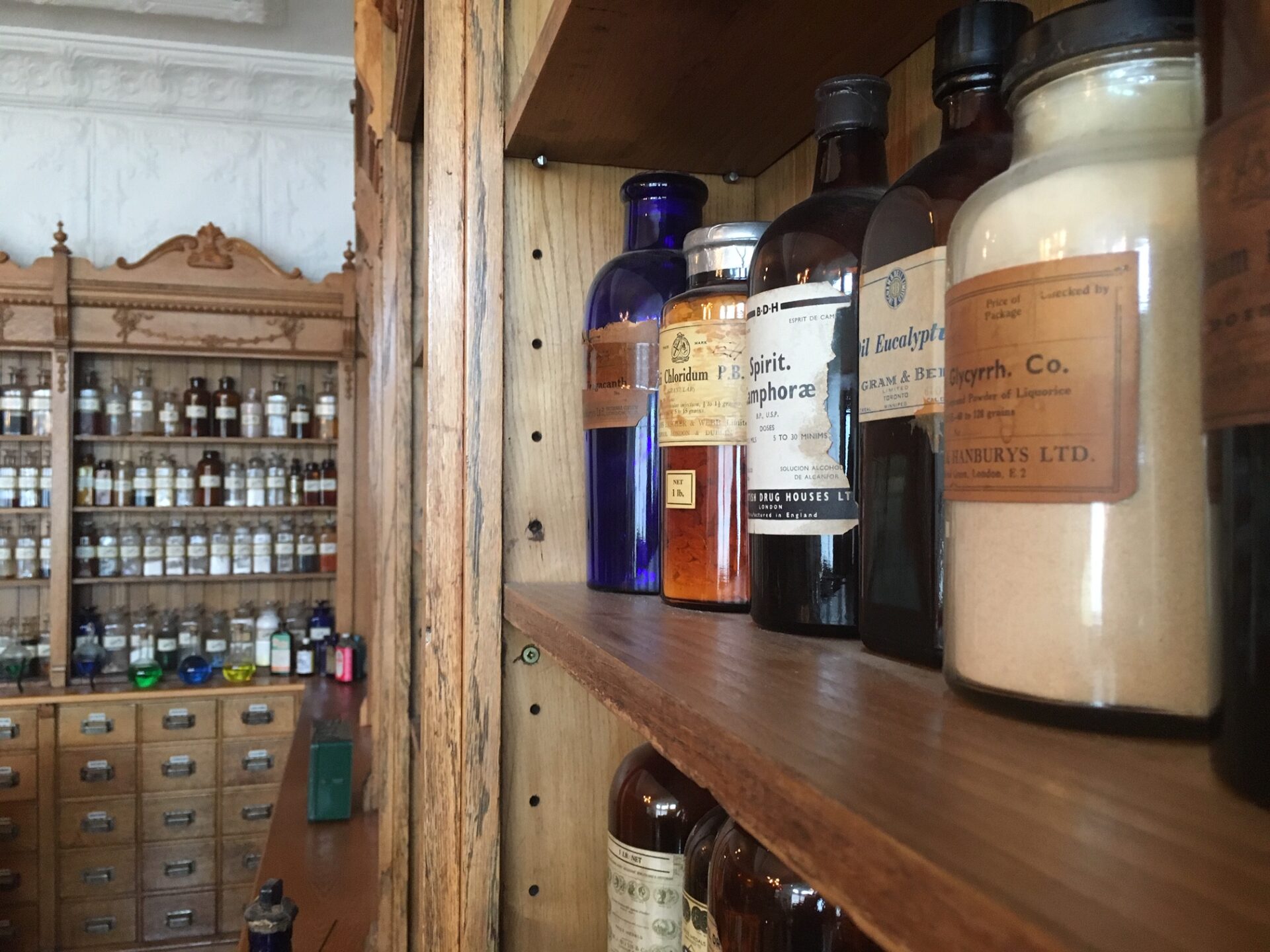 A Dose of History
Places
St. John's, Newfoundland and Labrador
Museum dedicated to pharmacy and health care practices in Newfoundland & Labrador.
London, Ontario
The Birthplace of Insulin
Charlottetown, Prince Edward Island
Designed and built by W.C. Harris in 1877 for James and Edith Peake, Beaconsfield was one ...
Kingston, Ontario
The Museum of Health Care is home to Canada's largest collection of health related artifacts–over 35, 000!
Over 14, 000 items from the Museum's collection have been digitized and can be accessed through our website.
Richmond, British Columbia
Originally a Methodist Church build in 1894, the building is now the home of the Richmond ...
Peterborough, Ontario
Did you know that the museum was opened on May 24th, 1978?
Sir Sandford Fleming, a cousin of Dr. Hutchison, stayed at Hutchison House for two years while he put down roots in Upper Canada.
Gravenhurst, Ontario
The birthplace of Dr. Bethune, a medical pioneer and advocate for universal health care.
Aurora, Ontario
– Dr. Robert Michael Hillary (the fourth doctor to live in the home) actually studied under the same Dr. Walter Geikie who had Hillary House built!
– One of the members of the Hillary family was an artist! Beatrice Hillary attended art school in Toronto and Hillary House is even home to one of her art pieces. In the Drawing Room, you will find a plaster sculpture of the Venus de Milo she made.
– Hillary House has its very own Geocache! If you aren't able to come for a tour, find the cache through the Geocache app and take a walk around the scenic gardens!
– Hillary House is home to an extensive collection of medical history and artifacts. Just one we currently have on display is an Amputation Kit that is said to have been used by Dr. Robert William Hillary's brother during the American Civil War (1861-5).
Road Map
St. John's, Newfoundland and Labrador to Aurora, Ontario