The Ukrainian Cultural Heritage Village Society was founded in 1971 to develop a heritage village commemorating the settlement of east central Alberta by Ukrainians. Soon after, the Society bought the present site and began to relocate buildings there from farms and towns of east central Alberta.
The Province of Alberta acquired the site in 1975, and continues to interpret the major theme of "Early Ukrainian Settlement in East Central Alberta to 1930."
Since that time, more than 40 buildings have been moved to the UCHV where they have been researched, restored, and furnished to their early 20th century appearance. The museum also has a multi-purpose visitor centre with exhibit gallery spaces to provide a closer understanding of early Ukrainian settlement in east Alberta.
Notes from "4 Kid-Approved Historic Places in Southern Alberta"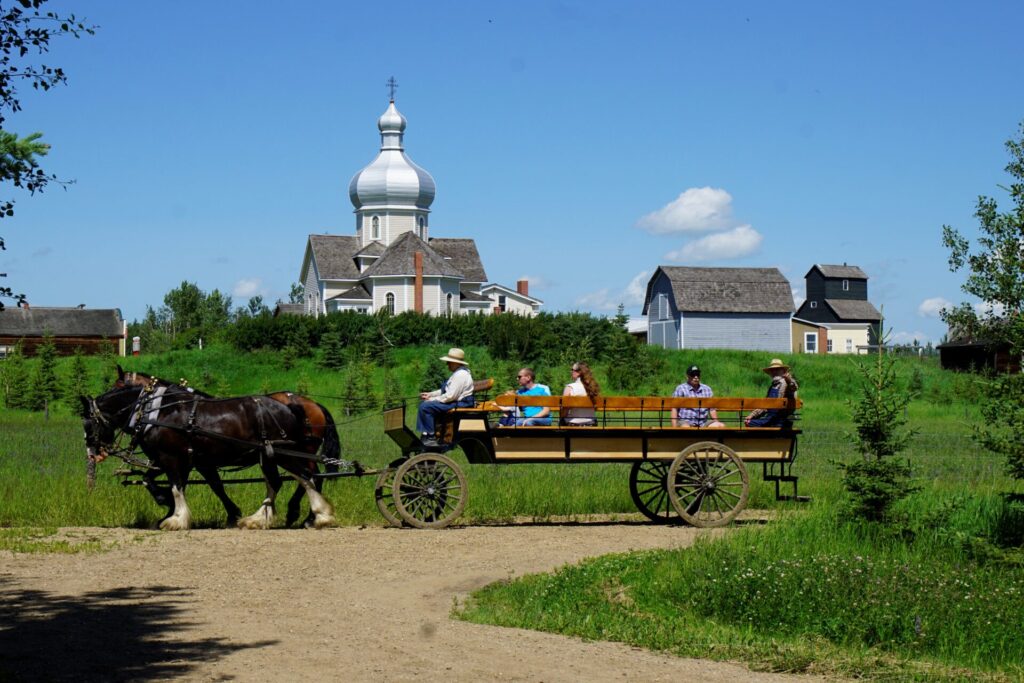 Costumed interpreters do an amazing job of making you feel like you've gone back in time 100 years. We loved visiting the sod house, General Store, farm animals, and getting a private tour (free with admission). Save time for lunch at the concession; the perogies, sausage, and cabbage rolls are amazing!