Note: Due to COVID-19, the visitor experience at Parks Canada administered places will be different than it has been in the past. The health and safety of visitors, employees and all Canadians is of the utmost importance.  Please visit pc.gc.ca/ns and follow Parks Canada's social media channels for information and updates on the status of all Parks Canada places.
Surrounded by Cape Breton's rocky shoreline, the Fortress of Louisbourg brings you back to French colonial life between 1713 and 1758. First the home of L'nu, also known as the Mi'kmaq, the 18th century brought French, Basque, German, English, Irish, Scottish, and African people to its shores. Immerse yourself in this diverse history as you explore a beautiful coastal landscape. Take in the looming fortifications, kitchen gardens, and elegant houses of the reconstruction, then wander original 18th century ruins for a full experience of the past come to life.
Costumed animators, fascinating exhibits, breathtaking scenery, and coastal trails offer unforgettable experiences for all travellers. Discover the many cultures that helped shape Canada and continue to thrive on Cape Breton-Unama'ki, through music, dance, language, craft and culinary traditions. Connect with a land that is filled with memory and share in fun experiences that will last a lifetime.
The Fortress of Louisbourg is the largest historical reconstruction in North America. For the best experience, we recommend you plan a minimum of four hours for your visit. With so much to explore, you may just wish to come back the next day!
Notes from "Best Places to Explore in Nova Scotia"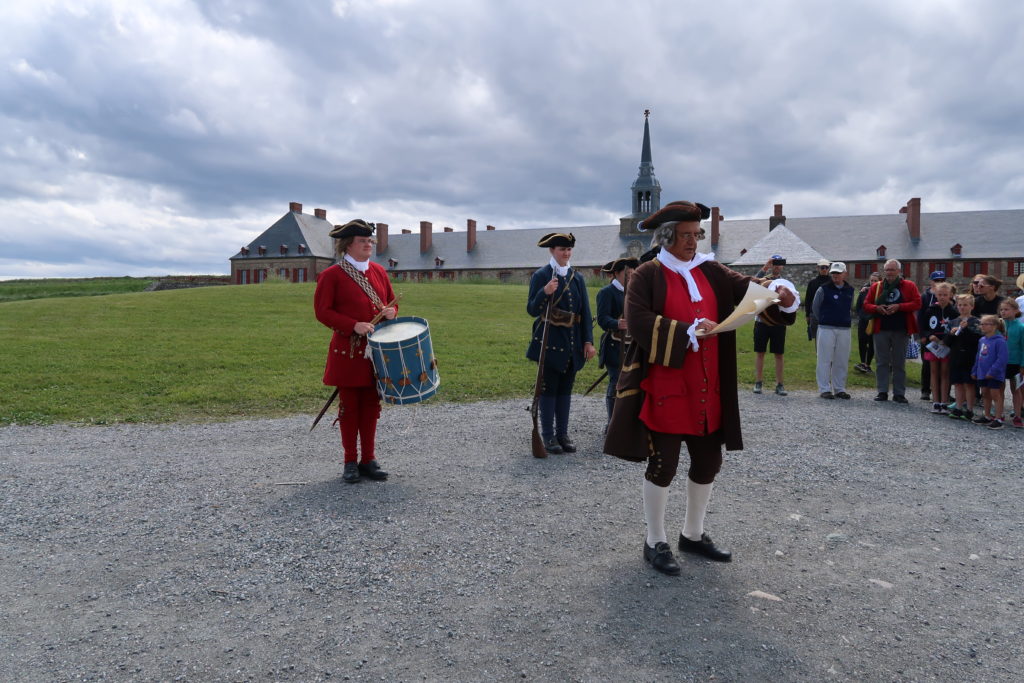 Fortress Louisbourg is a wonderful reconstruction and living museum to teach you about some of Nova Scotia's most important history. Step back in time and learn how to fire a musket or canon. When visiting I enjoyed a rum punch and learning about the history of rum in the Fortress, I also had the chance to enjoy a meal similar to those they ate 100s of years ago. When visiting you could also sign your brother up to be a prisoner for a day! While visiting Fortress Louisbourg be sure to also explore the nearby town of Louisbourg, enjoy the walking trails and visit the nearby lighthouse which is one of the best in all of Nova Scotia.