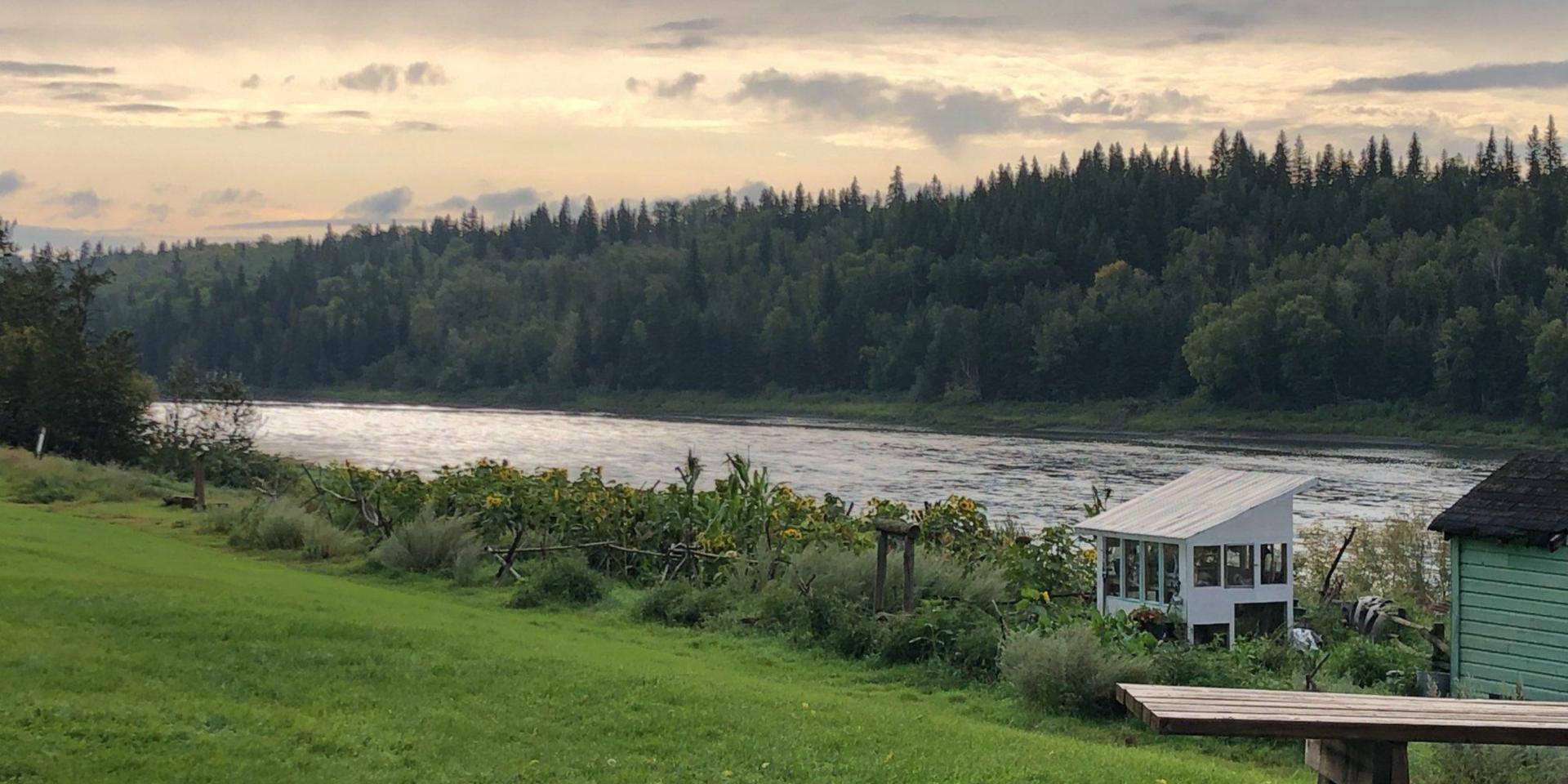 Feels Like Home – Canadians share memories at historic places for our July Giveaway
With #historicplacesday now running #allsummerlong, we're encouraging you to take a moment, slow down, and reflect upon awesome experiences at sites nationwide that have made you feel more connected to your past, to your future, and to your home. Our July Giveaway Contest is asking Canadians to share their reflective moments by submitting a picture that they took while visiting a site and telling us what that place means to them. With over 50 prizes daily available to win from Via Rail, the Walrus, National Geographic and more, there are so many reasons to enter.
Keep scrolling to read five entries about historic places across the country that have made an indelible impact in the lives of contestants, and get inspired to submit your own!
---
Sparking Local Interest and Travel
The Bell Homestead, Brantford ON
"In 2019, my wife and I were in Baddeck, NS, and visited the Alexander Graham Bell Historic Site and museum. It was fascinating, and it reminded us that in all the years that we had lived in southern Ontario, we had never visited the Bell Homestead in Brantford. On a warm August day that summer, we toured the Homestead for the first time. It was very well presented, and added to my knowledge and interest in Alexander Graham Bell. And, we were the only visitors in the house that day — a bonus. The guide was informative, and we enjoyed learning more about Bell's early years in our neighbourhood."
— Richard Chambers, Waterloo ON
---
Establishing Family Traditions
Fortress of Louisbourg, NS
"This place is like home to me, and I miss it every day. Having a mom who has worked there for over 30 years, a dad who has been there for over 10, and an uncle who is an archaeologist and dug up a lot of the town, I always joked that it was the family business. I landed my dream summer job there six years in a row, interpreting 18th century life and working with children all day. This photo is my niece's first visit in costume, and it's one of my all-time favourite memories. Living on the other side of Canada is hard but I'll always remember this place."
– Jessalyn Burke, Calgary AB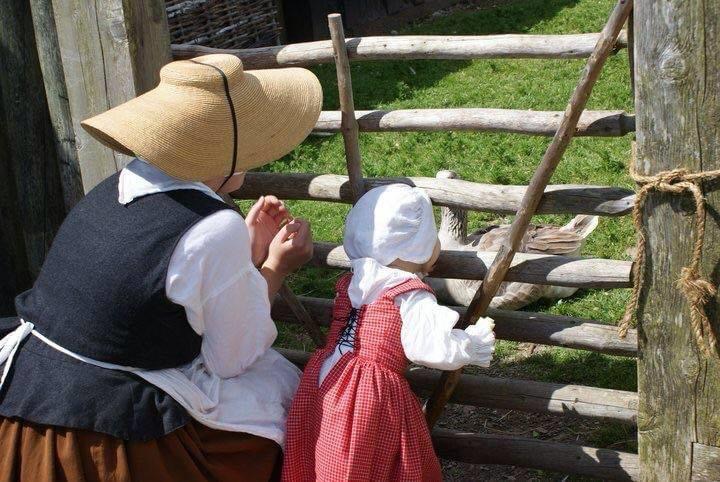 ---
West Coast Meets East Coast
Cape Bonavista Lighthouse, Bonavista NL
"In travelling to Newfoundland and Labrador and visiting the Cape Bonavista Lighthouse in 2013, I experienced the trip of a lifetime. From Victoria, BC, I travelled to the other far reach of Canada: from Bonavista to Vancouver Island' (in reverse)….as expressed in the song "This Land Is Your Land". The history of the light keepers, safeguarding the coast while living in remote locations and enduring challenging weather conditions, is truly inspiring. Visiting other iconic and scenic locations, including the city of St. John's, Cape Spear and Signal Hill, rounded out the trip."
– Brian Brannagan, Victoria BC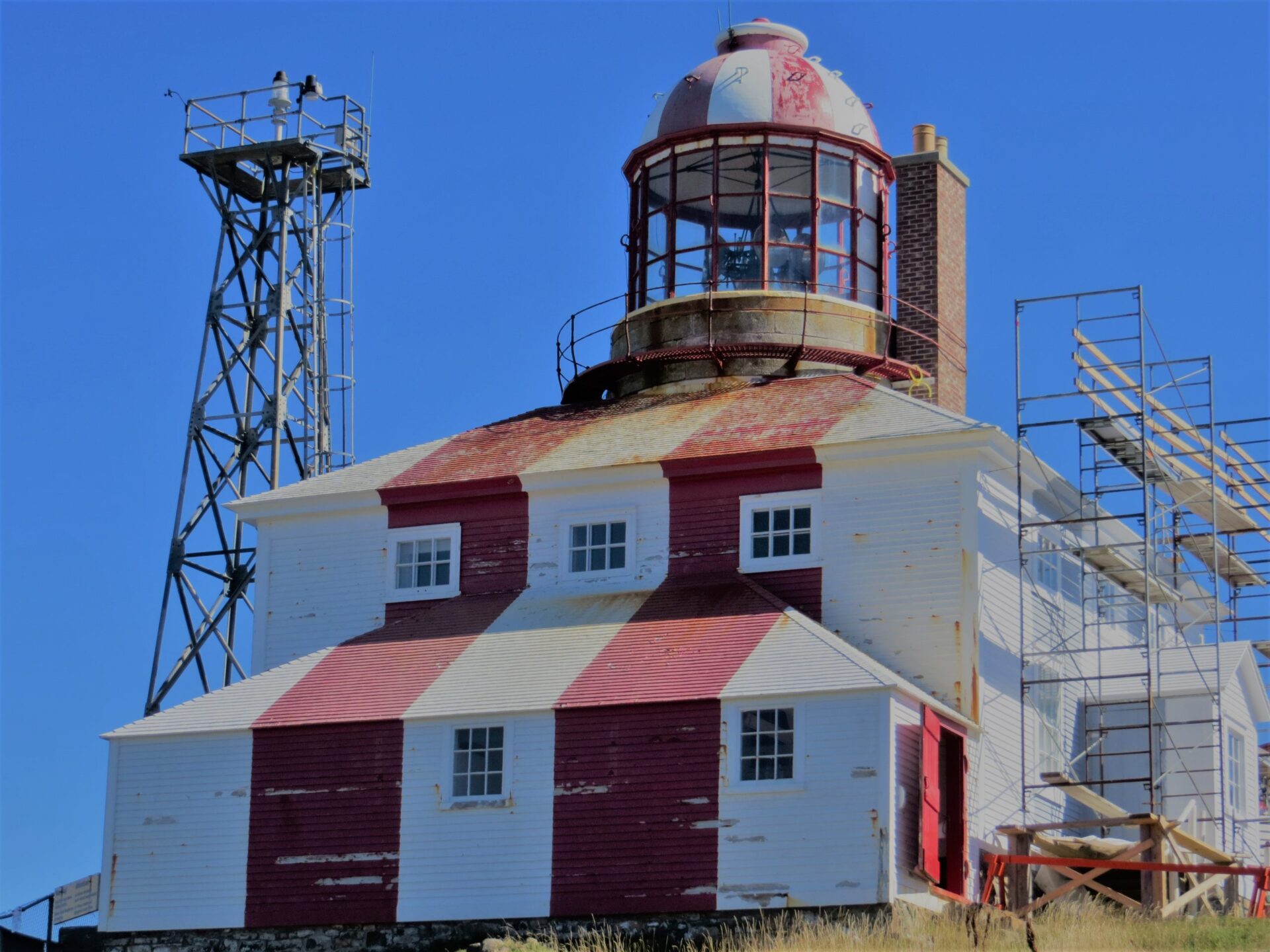 ---
Discovering Hidden Gems
Northern Rockies Museum of Culture and Heritage, Hinton AB
"My sister, myself and her boyfriend were snowed in and had to stay in Hinton. We were driving from Jasper to Edmonton and the snow wouldn't let us go any further. We ended up touring around the town of Hinton and discovering the museum. It was a memorable experience because there was so much history that I had no clue about. It made me realize how much more of Canada I can explore."
– Colleen Martin, London ON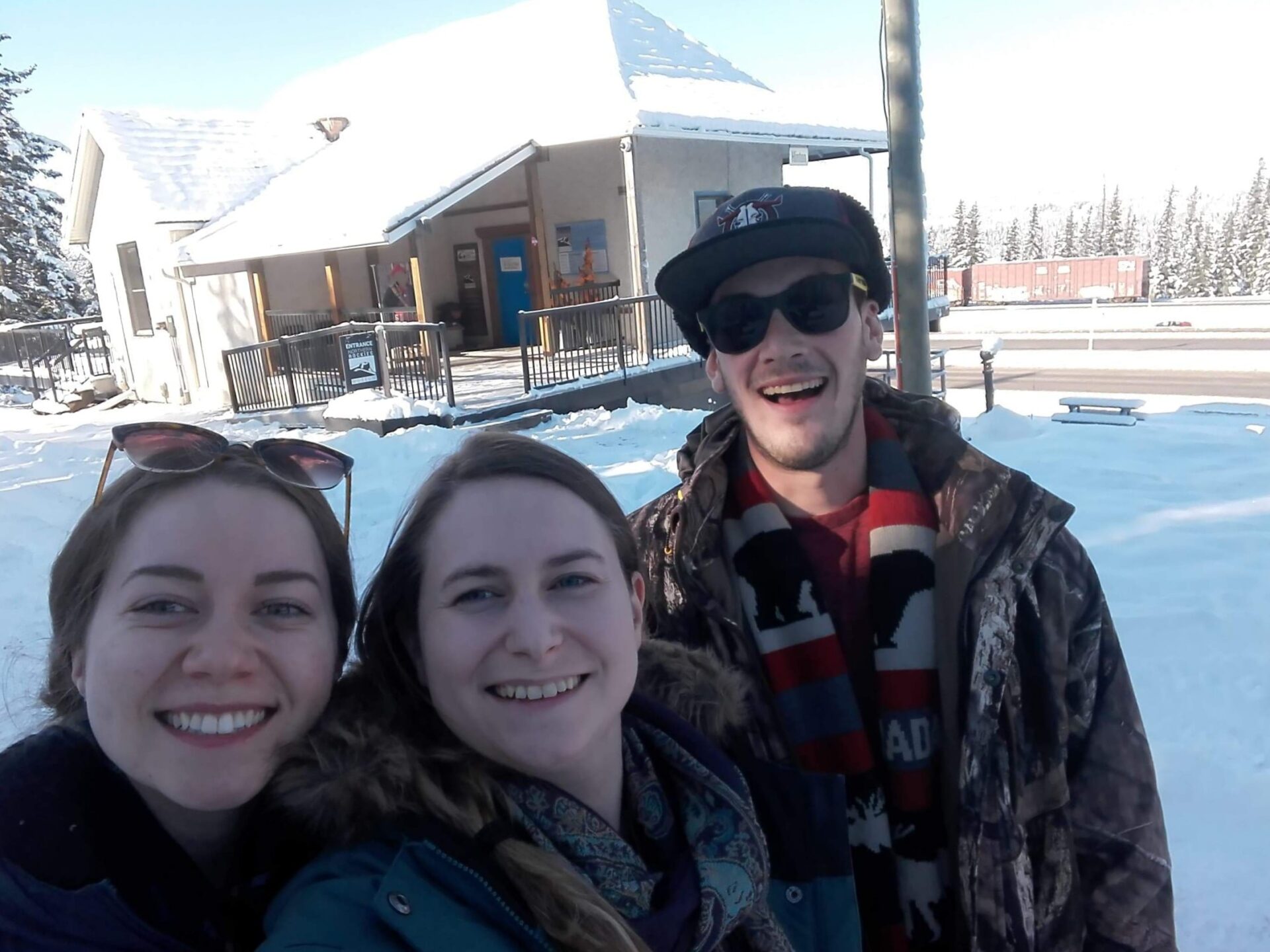 ---
Celebrating Cultural Roots
Grand-Pré National Historic Site, Grand-Pré NS
"To me, Grand-Pré National Historic Site represents family, history, courage and resilience. A site dedicated to the remembrance and commemoration of the Expulsion of the Acadians in the 18th century, when I visit Grand-Pré I feel a connection to my ancestors. I am of Acadian descent. To visit the memorial chapel, and to able to touch my surname and that of my mother's family on a plaque listing the names of the families involved in the Expulsion is always moving to me. Grand-Pré is filled with the joie de vivre of the French, their love of family and land. It is home."
– Karen Cook, Kingston ON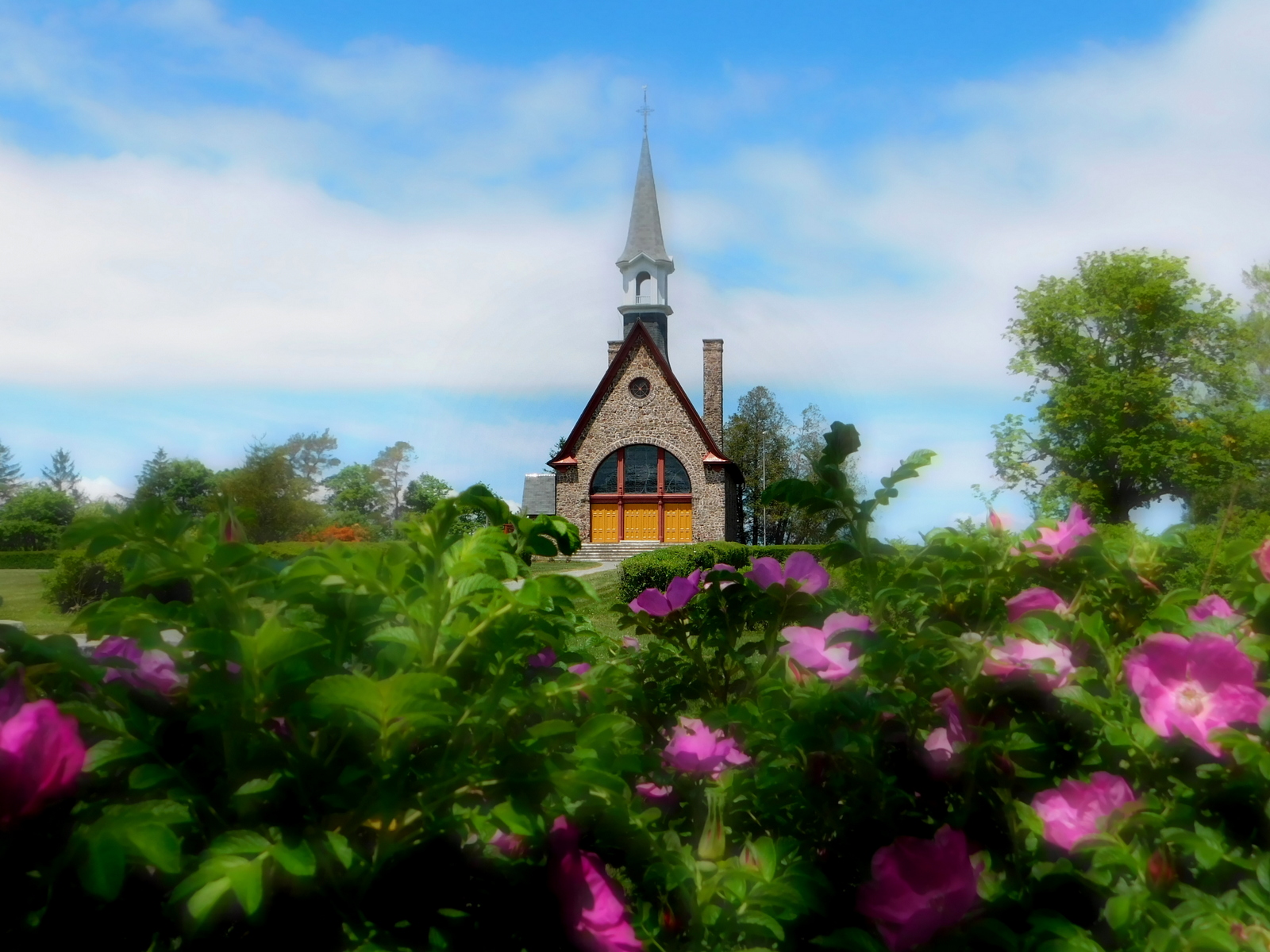 ---
Have you submitted a fond memory of a historic place for our July Giveaway Contest yet?
There's still time to enter! Head on over to the contest page, submit a photo that you've taken at a historic place, and tell us what that site means to you. We're drawing for prizes every day from VIA Rail, National Geographic, the Walrus, and more! Tune in to our social media pages where we're posting submissions from the lucky winners twice a week.
By Eleanore Mackie
Eleanore is a Special Project Assistant with the National Trust for Canada for Canada Historic Places day. She is a recent MA graduate of the Art History program at Queen's University and is passionate about creating educational, digital content for arts, culture, and heritage organizations that is accessible, inclusive, and inspires play.