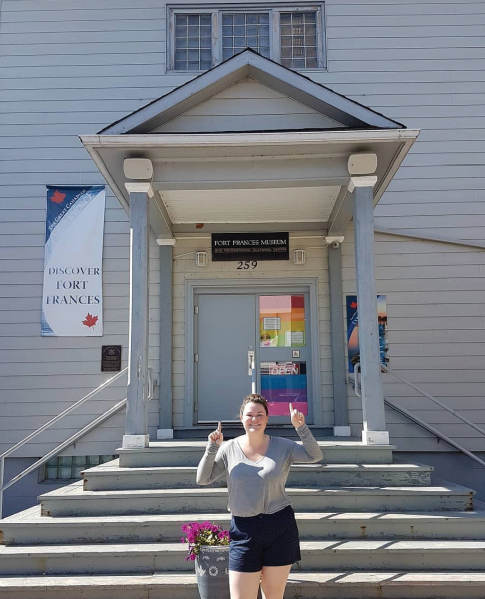 Celebrating Our Places
The second annual Canada #HistoricPlacesDay brought together hundreds of sites across the country to tell their story
By Molly Pendergast
When Laura Gosse went on camping trips with her family as a child, they often spent days driving to their destination. Despite hours in the car, her parents, who were teachers, would stop at every heritage site along the route.
Years later, she reflects on those pit stops with a sense of appreciation and links these detours to the path that led her toward a career in history. Gosse is the community engagement co-ordinator at the Fort Frances Museum and Cultural Centre. From creating community-centred exhibits to organizing workshops and student visits, she keeps busy making sure that the museum is a place that meets the community's needs.
"It means getting everyone in the area involved in culture and heritage, learning a little more about their community, and bringing people closer together," she said.
When Gosse learned about Canada Historic Places Day, a national celebration to encourage Canadians to visit historic places close to home, she saw it as a great opportunity to increase the historic site's presence in the community.
Museum staff took to social media to spread the message and used a media toolkit provided by the National Trust, which included hashtags and examples of social media posts.
On July 7, the museum joined hundreds of historic sites across the country to celebrate their place in the community. Instead of waiting for visitors to come to the museum as they would on a typical Saturday, staff got outside and encouraged those wandering through downtown Fort Frances to come by. Vendors at a nearby farmer's market also helped promote the event by encouraging their customers to visit the museum.
Gosse was able to watch other participants near and far celebrate the day through their photos and posts online. For Gosse, experiencing that sense of national unity was powerful. "I loved seeing so many places getting involved. Museums aren't just static entities; they are growing and living things," she said.