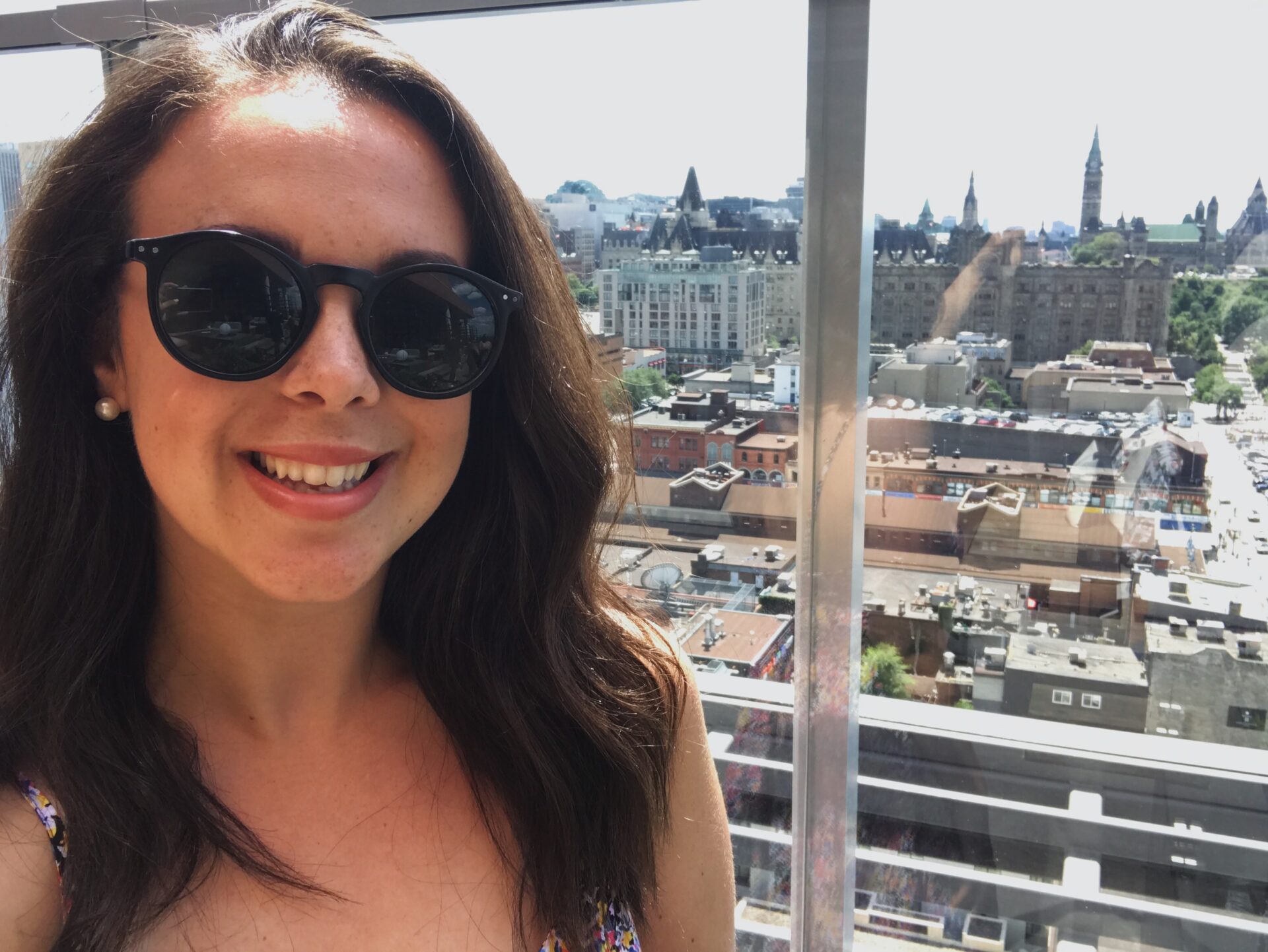 Canada Historic Places Day 2018: A Summer Student's Perspective
By Molly Pendergast, Special Projects Assistant (Summer Student) for the National Trust for Canada and journalism student at Carleton University
Before I begin this blog post, I suppose I should introduce myself. My name is Molly Pendergast. If you participated in Historic Places Day this year, it's very likely that we've already chatted over email or on the phone.
I am a Prince Edward Islander, a journalism student at Carleton University, and this summer I became the Special Projects Assistant at the National Trust for Canada. As the assistant, I was able to work closely with the Historic Places Day team to help bring this year's celebration on July 7th to life.
As a young person, I see Canada Historic Places Day as an exciting and promising event. It is only two years old, and yet it has already made great strides in the effort to get people engaged in history.
This year, we had 413 heritage places that registered for the day. That number doubles those who registered last year. We also held a selfie contest where visitors could take a selfie outside of a participating heritage place for a chance to win $1,000.
The selfie contest entries we received were one of my Historic Places Day highlights. Some wore costumes, some donned fake moustaches, and some even posed with goats. There were friend selfies, couple selfies and many fantastic solo shots. It was so neat to see people across the country out and about, having fun and enjoying their time at some fascinating spots.
I hated the thought of this year's amazing entries not being used for something after the winner was chosen, so I decided to create a map. With so many entries it would be impossible to include all of them, but I picked a sampling from coast to coast.
Last week, I called some of the Historic Places Day participants to chat with them about their experience this year. Each conversation was really interesting and I wanted to share a few quotes from them in this post: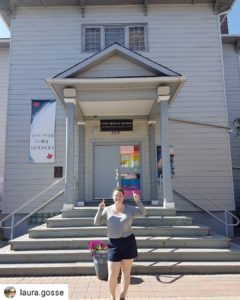 "We just have a really fantastic community who did want to come out and participate [in Historic Places Day] and support the museum. They really do have a love of art and culture and they want to see us thrive in the community."
-Laura Gosse, Community Engagement Coordinator from the Fort Frances Museum and Cultural Centre.
"It was a great day. We didn't know what to expect in terms of visitor turnout. It could have been five, it could have been 20. I believe we ended up having over 100 people in the course of six hours. It was very enjoyable… around half of the visitors were tourists, and the other half were from Montreal. There were many people commenting on the fact they had lived in the area for years and were never able to see the inside of Maison Louis-Joseph Forget."
-Gabrielle Samra, membership officer with the Canadian Federation of Friends of Museums in Montreal.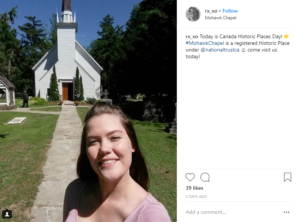 "For me, it's all about the importance of preserving the history that we have here. Especially history that's so close to home. The chapel is either quite well known, or not known at all. I think a lot of people have this misconception that we're never open.

The building is 233 years old. It has survived many fires and many floods. It's our sturdy little chapel and it has seen so much of this country's history. It's important to me to teach people about it."
-Roxanna Nazarowicz, historical interpreter, from Her Majesty's Royal Chapel of the Mohawk in Brantford.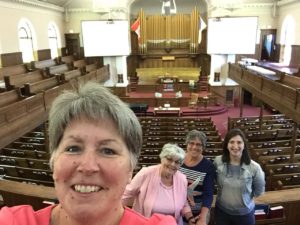 "The reasons that people came in to the church [on Historic Places Day] was a highlight for me. One couple had been married there five years ago and wanted to revisit.  Some people came in because they had never seen the inside of the building… there were people who came in that had family connections with the church. Hearing the reasons that they came really made it a worthwhile effort."
-Eleanor Norrie, congregation member and volunteer from the First United Church in Truro.

I grew up in a small, rural community on Prince Edward Island that has a deep interest in heritage. Because of that, I know the passion that people have for heritage places and spaces. But, the Canada Historic Places Day celebration this year showed me just how widespread that passion is. From churches to fields to estates, from the Yukon to Quebec to Nova Scotia, there are people across this country who devote large parts of their lives to keeping heritage alive and allowing others to learn about history in a unique way— outside of a textbook.
In early June, I was emailing back and forth with one participant, and they said this to me:
 "It's great to be part of a community of heritage-minded people."
To me, that is what Canada Historic Places Day is: a celebration of places, spaces and the community of heritage-minded people that, with the help of initiatives like this one, continues to grow.