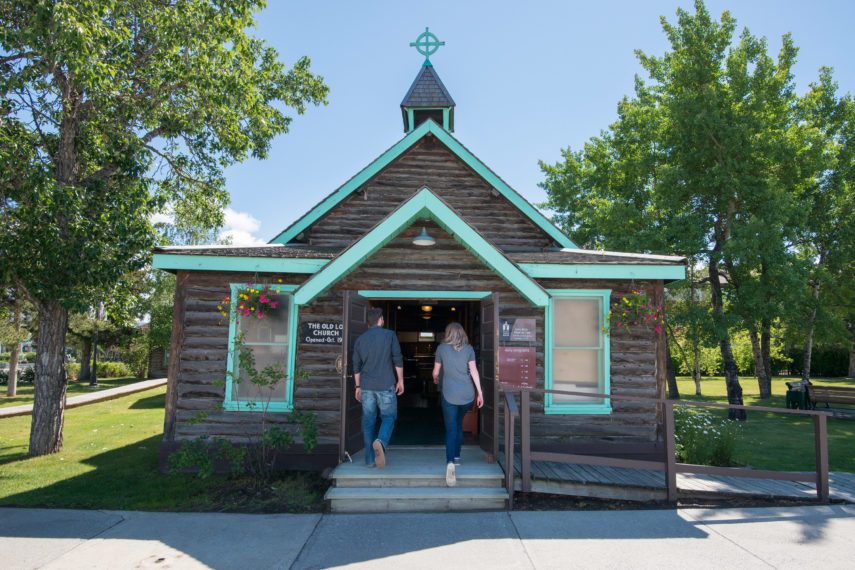 Where to go on Historic Places Day? National Trust Board and Staff Picks – 2018
Historic places and heritage attractions tell us the story of Canada in a way history books can't – offering authentic experiences and a personal connection with places that matter.
Canada Historic Places Day shines a spotlight on sites of all types and sizes that are ready and willing to share their story with visitors. On Canada Historic Places Day 2018, thousands of Canadians will mark the second annual Canada Historic Places Day by visiting historic places around the country and discovering our roots.
In the lead-up to the big day, National Trust board and staff share some of our own favourite places that are participating in Canada Historic Places Day 2018 below.
What will you discover on Canada Historic Places Day? Check out hundreds of participating sites and tell us your plans in the comments!
Here are our picks, listed from west to east:
Northern Canada
Old Log Church Museum (Whitehorse, YT)
Board Pick: Anne Leckie – National Trust Governor, Yukon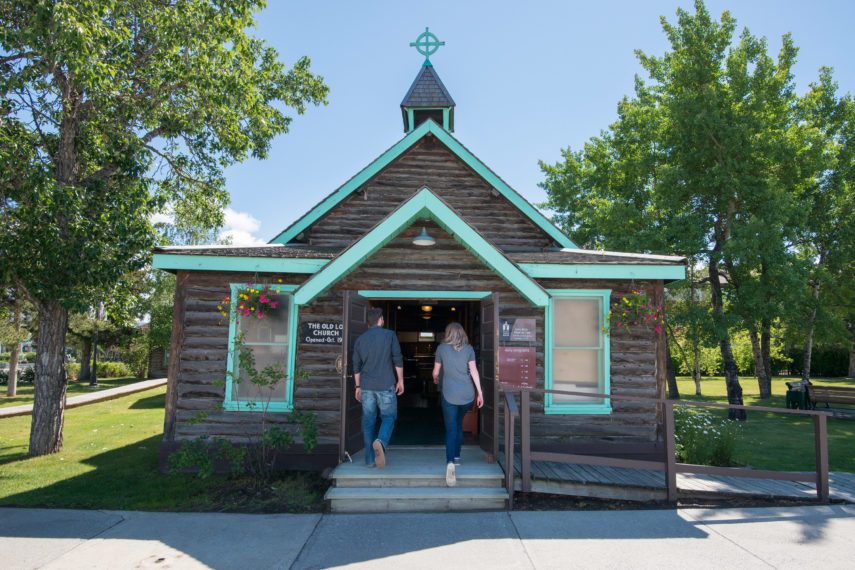 The Old Log Church Museum is one of Whitehorse's oldest buildings on its original site still standing. It was built in 1900 and served as a place of worship for army personnel building the Alaska Highway. In the '80s, it was attended by a First Nations congregation. Today, it is a territorial and municipal historic site that tells the story of an essential chapter in Yukon's foundation story.
British Columbia
Kettle Valley Steam Railway (Summerland)
Staff Pick: Kevin Parker – National Trust Membership and Young Canada Works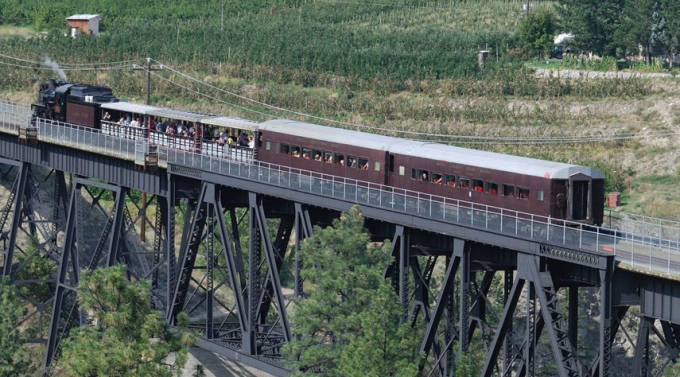 The Kettle Valley Steam Railway, built between 1910 and 1916, faced challenges as transportation progress resulted in more roads and accessible air travel, and passenger service ceased in 1964. Today, the restored locomotive travels through the Okanagan Valley with music and historical commentary for passengers. This interactive historic site brings heritage and community together. It's part of the National Trust's Passport Places, a collection of great historic sites across Canada that National Trust members can visit for free.
Alberta
Lougheed House (Calgary)
Staff Pick: Julie Normandeau – National Trust Sites and Partnerships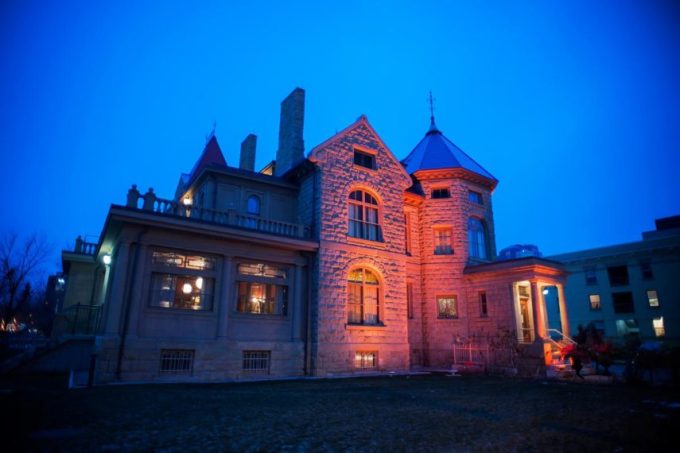 Lougheed House is a grand sandstone prairie mansion built in 1891 and enlarged in 1907. The high quality design, materials and interior furnishings of the house reflected its original owners, the prestigious Lougheeds. This National and Provincial Historic Site is a hub of cultural happenings and programs, museum and restaurant. It's part of the National Trust's Passport Places, a collection of great historic sites across Canada that National Trust members can visit for free.
Saskatchewan
Wanuskewin Heritage Park (Saskatoon)
Board Pick: Glenn Sutter – National Trust Governor, Saskatchewan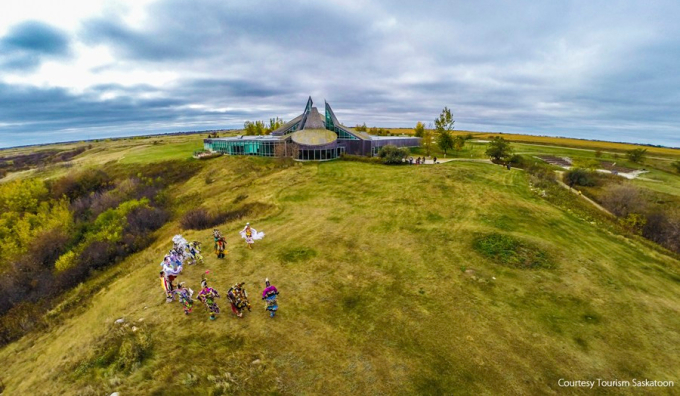 Indigenous people have been using this area for hunting, shelter, and ceremonies for at least 6,000 years, reflecting their deep economic, cultural, and spiritual connections to the land. The significance of the site was recognized late last year, when it became the first site in Saskatchewan to be added to Canada's Tentative List for UNESCO World Heritage Sites.
Manitoba
Lower Fort Garry National Historic Site (Saint Andrews)
Board Pick: Gregory Thomas – National Trust Governor, Manitoba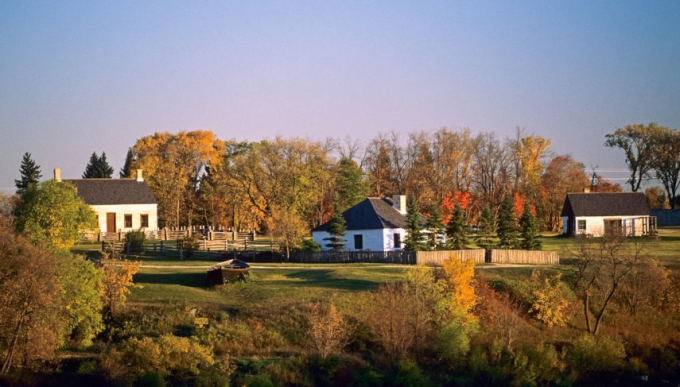 Established in 1830, by the Hudson's Bay Company, the lower fort was a major transshipment depot and agricultural centre for the trading company. Today, it is one of Canada's best conserved public destinations and a major Manitoba tourism destination. Equally important, it was the site for the signing of Treaty Number One between the Cree and Ojibway First Nations and the Canadian government.
Ontario
Billings Estate National Historic Site (Ottawa)
Board Pick: Michael Seaman – National Trust Governor, Ontario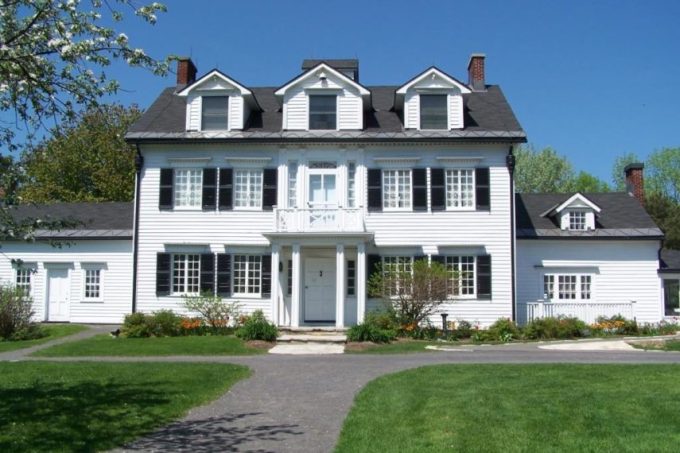 The Billings family played a role in shaping Ottawa as we know it today. Active in their community until they left the estate in the 1970s, the Billings helped build farms and churches, and contributed to the growth of the famous Byward Market.
Québec
Maison Louis-Joseph Forget (Montréal)
Staff Pick: Sonja Kruitwagen – National Trust Marketing and Digital Strategy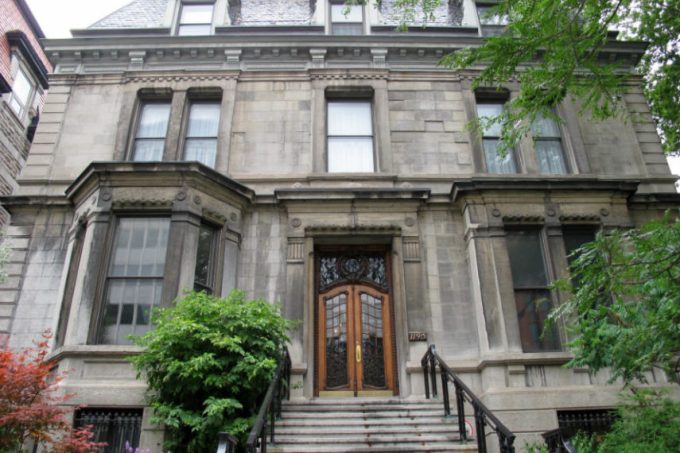 This Victorian mansion was built in the late 19th century for the first Francophone chairman of the Montréal Stock Exchange, Louis-Joseph Forget. He was a stockbroker, financier and a politician. At age 21 he founded his own firm L. J. Forget et Compagnie. Now home to the Macdonald Stewart Foundation and the Canadian Federation of Friends of Museums, the Maison Louis-Joseph Forget is open to the public for the first time ever on Canada Historic Places Day.
New Brunswick
McAdam Railway Station (McAdam)
Staff Pick: Natalie Bull – National Trust Executive Director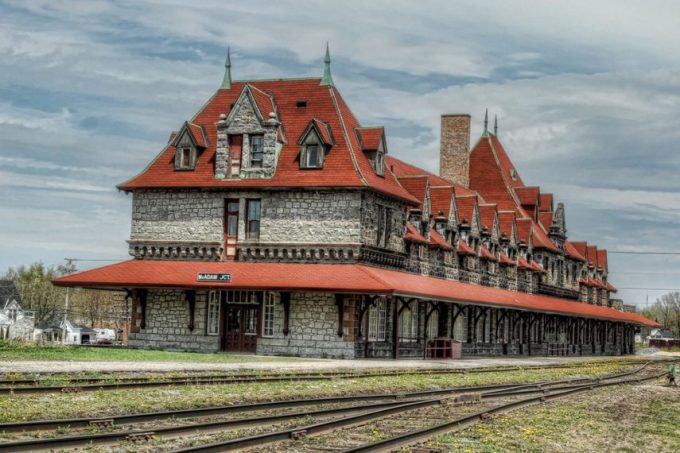 Located in rural New Brunswick, this extraordinary stone structure was a gateway to the rest of Canada: just a short drive through the woods and there it was, a massive masonry structure stretching as far as the eye could see, where you could board a train to Montreal, Toronto and points west. Today, trains are few and far between but the station is still bustling thanks to an amazing group of volunteers. Be there for "railway pie" later this summer!
Nova Scotia
Colchester East-Hants Library Truro Branch (Truro)
Board Pick: Juanita Bigelow – National Trust Governor, Nova Scotia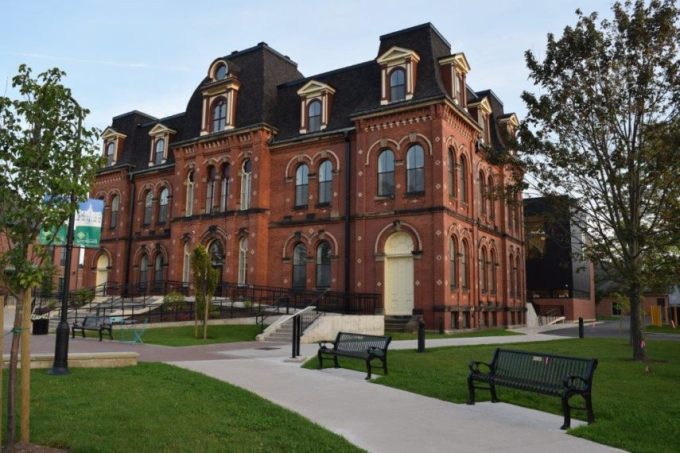 Originally opened in 1878 as the Old Provincial Normal College, this historically significant Second Empire style building is valued as an architectural landmark and it has recently been successfully re-purposed as Truro's new Public Library. Together with the Town's Farmer's Market, Museum, Police Station and Fire Station, the new library and civic square are fast becoming an energetic hub where people come together as a community and 'make the connection.'
Prince Edward Island
Glenaladale Estate (Tracadie)
Staff Pick: Molly Pendergast – National Trust Special Projects Assistant Summer Student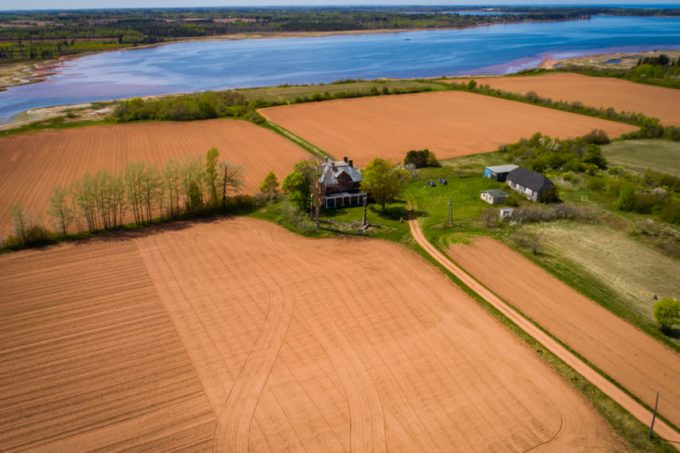 Glenaladale Estate is an iconic landmark, with its beautiful brick exterior and picturesque location on the shore of Tracadie Bay. It boasts a rich and distinct history, with its ties to the rum running business on Prince Edward Island. There are rumours of underground tunnels and getaway cars— and some even swear that the infamous Nellie J. Banks schooner used to sail into the Tracadie Bay to make deliveries to the Estate. The Glenaladale Heritage Trust participated in the 2017 This Place Matters competition and raised funds to move and restore the Estate's school house.
Newfoundland and Labrador
Newman Wine Vaults (St. John's)
Board Pick: David Hood – National Trust Governor, Newfoundland and Labrador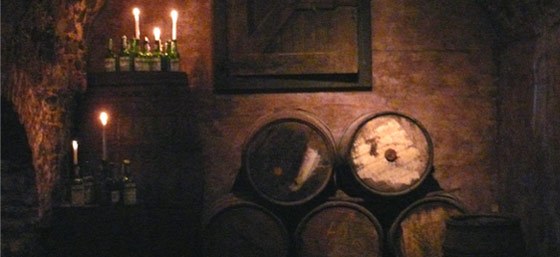 The Newman Wine Vaults in St. John's is an amazing structure. National Trust Governor David Hood's great-great-grandfather came over to Newfoundland to work as a teacher with the Newman Company from Totnes, South Devon in the 1850's at their plantation in Pushthrough, NL. It's part of the National Trust's Passport Places, a collection of great historic sites across Canada that National Trust members can visit for free.