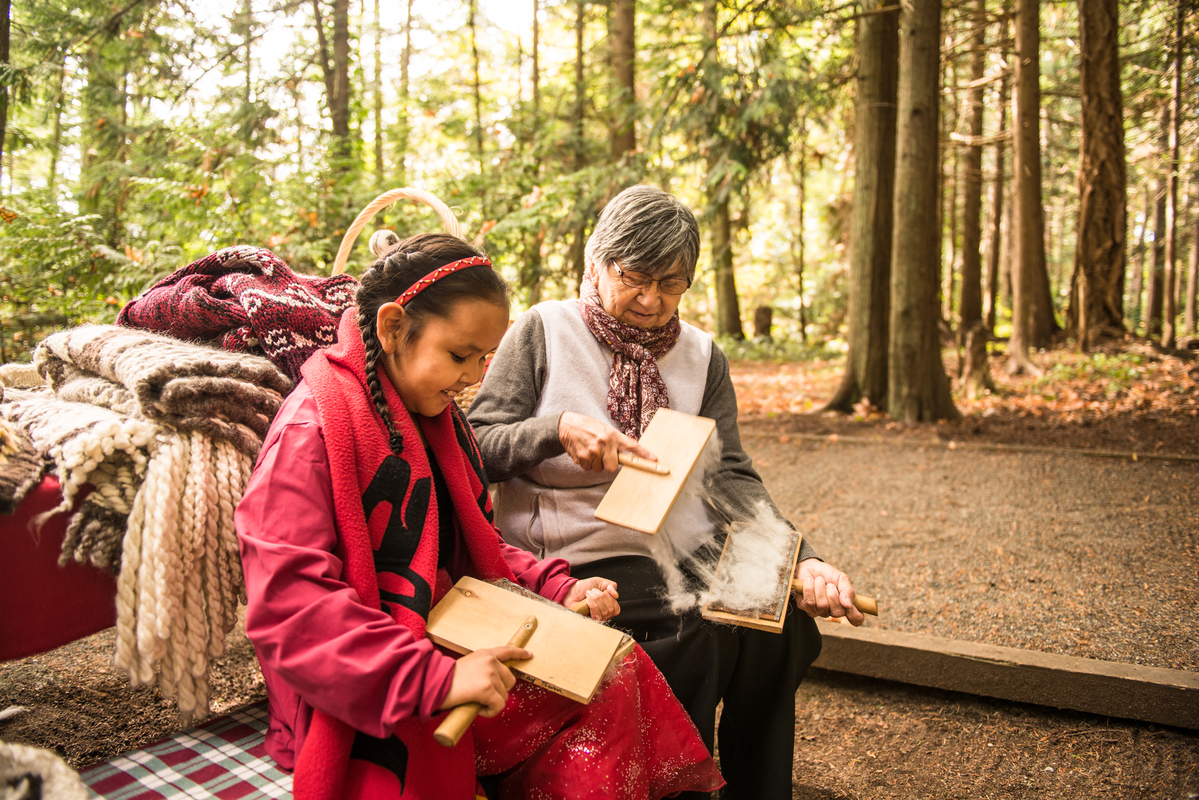 Keeping the Stories Alive: Advocacy for Historic Places
The advocacy of passionate young Canadians is changing the way we look at Canada's stories and narratives. Our Historic Places Days summer students, Julia and Lauren, share their reflections on why historic places matter and how we can all become advocates for sustainable and inclusive heritage.
During Historic Places Days, we celebrate places across Canada that tell our stories. As young professionals and heritage lovers working for the National Trust for Canada, we realize that celebrating places is only part of how we can bring attention to the spaces and places that matter to us.
Today, more than ever, questions are being asked about the diversity and honesty of stories being told in historic places as well as the sustainability of our built environment. Advocating for inclusive narratives, as well as appropriate maintenance and creative reuse, can ensure that our historic places continue to evolve and adapt to the needs of the present, while contributing to climate action for the future. By doing so, historic places can add value to communities and landscapes, as well as provide economic stability to cultural institutions, which benefits the country as a whole.
Historic Places Build Community
Historic places are the heart and soul of many communities within Canada. For many people, historic places contribute to a sense of identity, and they prompt us to think about what could be. 
For many smaller communities, historic places are essential in helping the overall local environment prosper. These sites attract people from all over the world and highlight the history, culture, and treasures of local life, while providing economic support for the entire community. They are often sustainable central gathering places that bring community members together to celebrate, reflect, learn, grow, and heal. Frequently, historic buildings become community arts and culture spaces, schools, or workplaces where community members can host weddings, conferences, and events. In other words, historic places aren't just gateways to the past, they are also gateways to the future.  
You can take action in your community and beyond by volunteering, buying memberships, travelling to these places on your road trips, taking pictures and sharing on social media, spreading the word through family and friends, and participating in campaigns like Historic Places Days to bring historic places the recognition they deserve.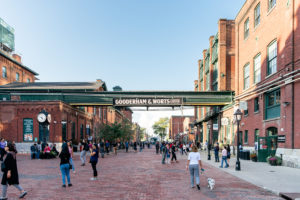 Historic Places Fuel Tourism and Economic Recovery  
Historic Places are some of the most popular tourism destinations of international travel. Tourism is a major economic driver and as the economy recovers from the Covid-19 shutdowns, it will be imperative that people return to visiting and supporting heritage places. 
Take action: Consider purchasing a membership or attending ticketed events at a historic place. Paying for merchandise, art, books, or tours at a site also supports the local economy. 
Historic places typically rely on funding from different levels of government for building conservation projects, collection maintenance, and staffing. Very rarely can a historic place open to the public rely entirely on entrance fees and merchandise revenue for their business costs. People working in the cultural industry, often working with limited resources, need the support of their community to amplify their voices.
Historic places can also be community spaces, small businesses, churches, and schools. By advocating for funding of historic places, you can help keep historic main streets full of thriving local businesses, provide space for local social enterprises and charities to gather, and save well-maintained spaces for families to learn and grow.  
Take action: Consider attending a local council meeting, petitioning your locals MPs or provincial representatives, and asking questions about arts and cultural funding at election time.  
Conservation is a Community Effort 
Conserving a heritage building does not always mean preserving its current state or restoring it to its original form, nor does it need to contradict urban development. The conservation of historic buildings can be dynamic and responsive to the communities they serve – preserving and embodying the intangible and tangible values of the community as the city and society grow. The evolutionary nature of historic buildings allows for the accumulation of stories and the continuation of fostering community spirit.  
Heritage buildings are landmarks within the cultural landscapes of Canada and preserving them is a vital community effort. The greenest building is the one which is already built, and this is something we should take advantage of – holding onto our heritage buildings is a form of climate action, limiting demolition and construction waste while preserving community spirit. Community members and stakeholders can ignite the question as to why a place is important and why it should be conserved. Modern conservation methods give control to the communities facing rapid urbanization or societal changes to preserve the authenticity of their historic places. These methods have common economic, environmental, and social sustainability goals as the communities that hold historic places – and these goals can be the real outcomes and benefit of responding to challenges and advocating for the conservation of historic places.  
As such, the tangible fabric and intangible elements of a historic place are intertwined. Storytelling and preserving intangible values are essential for the conservation of a historic place and play an important role in preserving cultural diversity.  
You can take action by using your voice to advocate for a place in your community or passing on the stories that a building holds through oral storytelling. These efforts keep important values and lessons learnt at the forefront of people's minds and the base of a shared moral framework.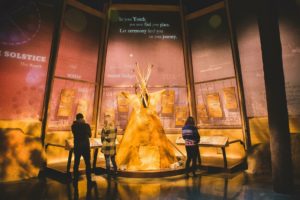 Fort Edmonton Park is a living history museum, composed of various significant historic buildings moved to the property, as well as era appropriate reconstructions. The Park is a successful blend of Edmonton's tangible and intangible history, actively sharing and engaging with the diverse storylines that created the Edmonton we now know. Fort Edmonton Park works with volunteers, community members, and countless organizations to ensure the authenticity of the narrative and environment – keeping important stories alive. 
"We are very proud of the new interactive Indigenous Peoples Experience which opened in July 2021. The new exhibit explores life through First Nations and Métis people's histories, cultures, experiences, and perspectives. We are grateful to the Confederacy of Treaty Six First Nations, the Métis Nation of Alberta, Elders, artisans, and community members who helped us achieve this one-of-a-kind experience for visitors across the world. Today we bring generations, cultures, and communities together to celebrate, connect, share, and learn." 
– Fort Edmonton Park, Edmonton, AB.
Diversity and Inclusion within Heritage 
Heritage is imbued with stories; these stories have the power to inspire us as well as to challenge how we see the world around us. It is important to seek diverse historic perspectives and to invite historically marginalized and underrepresented communities to share their stories, so we all have a greater understanding of the past. Being a part of an organization that exists to 'tell the story of Canada' and 'bring heritage to life,' we are aware that so much of Canada's known heritage is built on colonial value systems and white privilege. 
An inclusive narrative helps shift our colonial historic perspective and encourages learning and personal growth as individuals, which in the end, leads to a more inclusive and knowledgeable society. Acknowledging these narratives creates spaces and amplifies the present-day voices of individuals who have historically been silenced.  
You can take action by becoming involved with heritage places. You can help center stories of underrepresented communities. You can also volunteer your time as an expert to provide research or artifacts to a local organization without the resources to expand their mandate.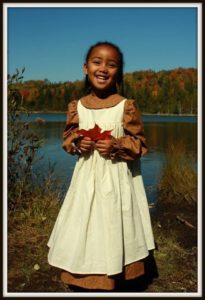 For Historic Places Days 2021, the National Trust for Canada was honoured to host an event held by the Tomlinson Lake Hike to Freedom trail in Andover Parish, New Brunswick. This 3 kilometre natural hiking trail follows the footsteps of the many Black families who came to New Brunswick from Maine from 1850 to 1865 through North America's northernmost route of the Underground Railroad.   
"Our organization understands the importance of inclusion of all cultures within Canadian history and we consider the work we do as a shared responsibility; however, this responsibility doesn't come without obstacles or hurdles [as we] move forward while achieving our moral obligation of preserving and sharing Canadian history." 
– Joe Gee, Tomlinson Lake Hike To Freedom, Andover Parish, NB. 
Historic Places Days offers Canadians an opportunity to celebrate places that matter to them and participate in live events and contests that bring awareness to places across the country. While we encourage you to celebrate places you love throughout July, we hope that you will consider advocating all year round. As an advocate for historic places, you help create a sense of community, you can make a case for much-needed funding and recognition for places that matter, and you can encourage inclusive narratives for the benefit of current and future generations.  
– 
The authors of this blog are summer students, working as Special Projects Assistants, with The National Trust for Canada for Historic Places Days 2021.   
Lauren Johnson is a recent graduate from Carleton University, where she earned her Bachelor of Architectural Studies, majoring in Conservation and Sustainability. She continues to follow her curiosity of what kind of story future architecture will share and how to preserve meaningful narratives. 
Julia Felgner is currently completing her Bachelor of Arts in Psychology and Feminist & Gender Studies at the University of Ottawa. She is passionate about amplifying the voices of historically underrepresented communities and embraces learning about diverse stories within heritage.