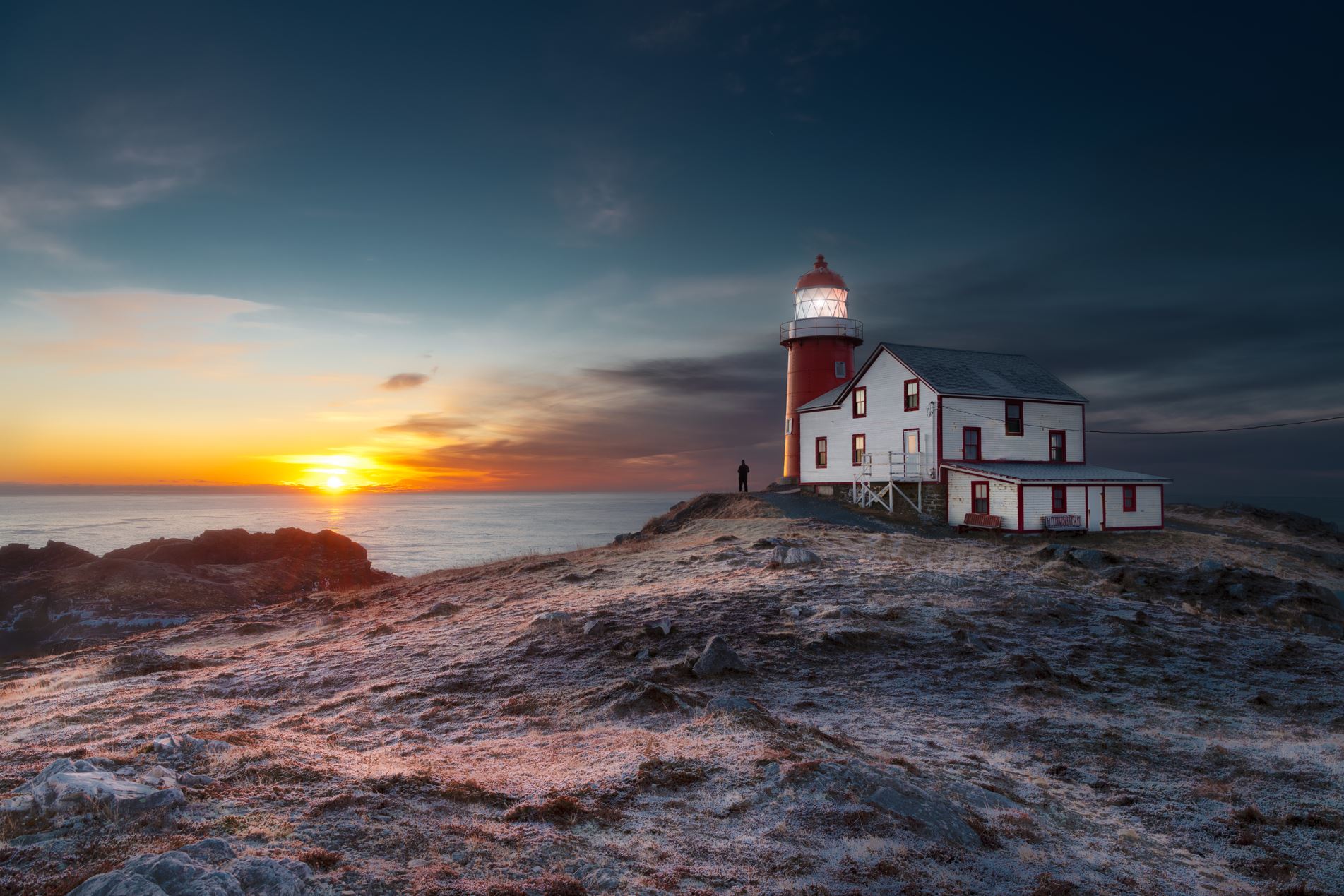 I Found My Home and Muse in Newfoundland by Ting ting Chen
I came to Newfoundland in the summer of 2018 from China, as an international student. While doing my PhD in folklore at Memorial University of Newfoundland, I am also a photographer, and I see my photography as living folklore.  
Before I came to Newfoundland, I was shooting photos just for fun with a basic camera. I took photos of the bugs, flowers, the moon, whatever I could see. But when I saw the epic landscape of Newfoundland, I was totally astonished. I realized that I want to become a great landscape photographer and explore the beauty of Newfoundland with my lens. So, I bought my first professional DSLR camera in 2018, upgraded my gear, and started to take photos more seriously.  
I am surprised that my efforts in photography paid off sooner than I expected. I won quite a few awards in 2020 from both the national and international level. Twelve of my photos won Honorable Mention in 2020 International Photography Awards, one of the most prestigious photography awards worldwide. This is a huge recognition of my work, because the jury chose my photos out of 13,000 entries of last year. My photo of Elliston won the Grand Prize runner up in Canadian Wildlife Organization's 2020 annual photo contest and was published on Canadian Wildlife magazine. My photo of Cabot Tower is published in National Trust for Canada's official magazine Locale. I am so happy my work gets recognized; and to bring the beauty of Newfoundland to a world arena. I am lucky because I could not have improved my photography so much if I did not come to Newfoundland.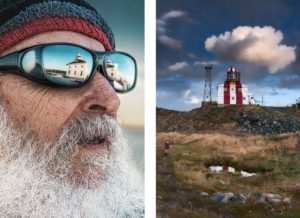 Robert Tilley with Cape Spear Lighthouse and Cape Bonavista Lighthouse, Bonavista, NL. Photographed by Ting ting Chen.
I feel lucky also because I have met some really nice folks here who have helped me a lot. I especially would like to thank my good friend Robert Tilley, a true and born Newfoundlander who now is 73-year-old, for his generous help. For the past 3 years I have traveled most parts of Newfoundland with Robert, taking photos. Robert also appears in many of my landscape photos as a model. I am grateful that I get to see the great Newfoundland scenes and build warm friendship with Newfoundlanders. 
When I first began my study at Newfoundland, I saw folklore and photography as different entities. But when I started to travel around the province, I realized that my folklore research and my photography career are related to each other. When I do my photo trips with Robert, we always bring a paper map with us, and we try to go to every small community that we can find on the map. During the past three years, I have seen lots of people in different parts of Newfoundland and how they live a Newfoundlander's life. For example, how they go fishing, how they renovate their old houses, how they talk in Newfoundland vernacular vocabularies. I see these customs in other people's lives as living and actual folklore. My photo trips have many stories to tell. 
Landscape to me is not only landscape; sometimes the landscapes and sceneries I have encountered are just like the people I meet. Photographs of landscapes are similar to the people I see – they are all full of souls. My photo trips also bring me to different historic sites in this province. In my eyes, these historic sites are not only century-old bricks and rocks. They, just like other landscape in my lens, have their souls. When I take photos of the historic sites, I try to bring them back to life as if they were living creatures, and I wish my audience could feel the same when they see my photos. I took part in the Historic Places Days held by National Trust for Canada last year and I greatly enjoyed it. This year I didn't hesitate to participate again and submit several my recent photography works of Newfoundland historic sites. I am so happy to see that some of my photos have been published on National Trust for Canada's official website and social media this year. I feel proud to bring Newfoundland historic sites into the national-wide spotlight. As a newcomer, I am honored to be part of Newfoundland and contribute my efforts to promote her magnificent historic sites.  
I have been living in Newfoundland for three years. Here, I not only found my home, but also my muse. Newfoundland is my inspiration. There are still so many places that are waiting for me to explore, and I would love to stay here and keep exploring the beauty of Newfoundland through my lens. That is my dream.  
–
Check out more of Ting ting's photography on her website. Click here. 
Learn more about Ting ting from her interview with CBC. Click here. 
Learn more about Cape Bonavista Lighthouse, a participant in Canada Historic Places Days and a site photographed by Ting ting Chen. Visit the site's page on Historic Places Days – Every Place, A Story to get more information and to take a virtual selfie!