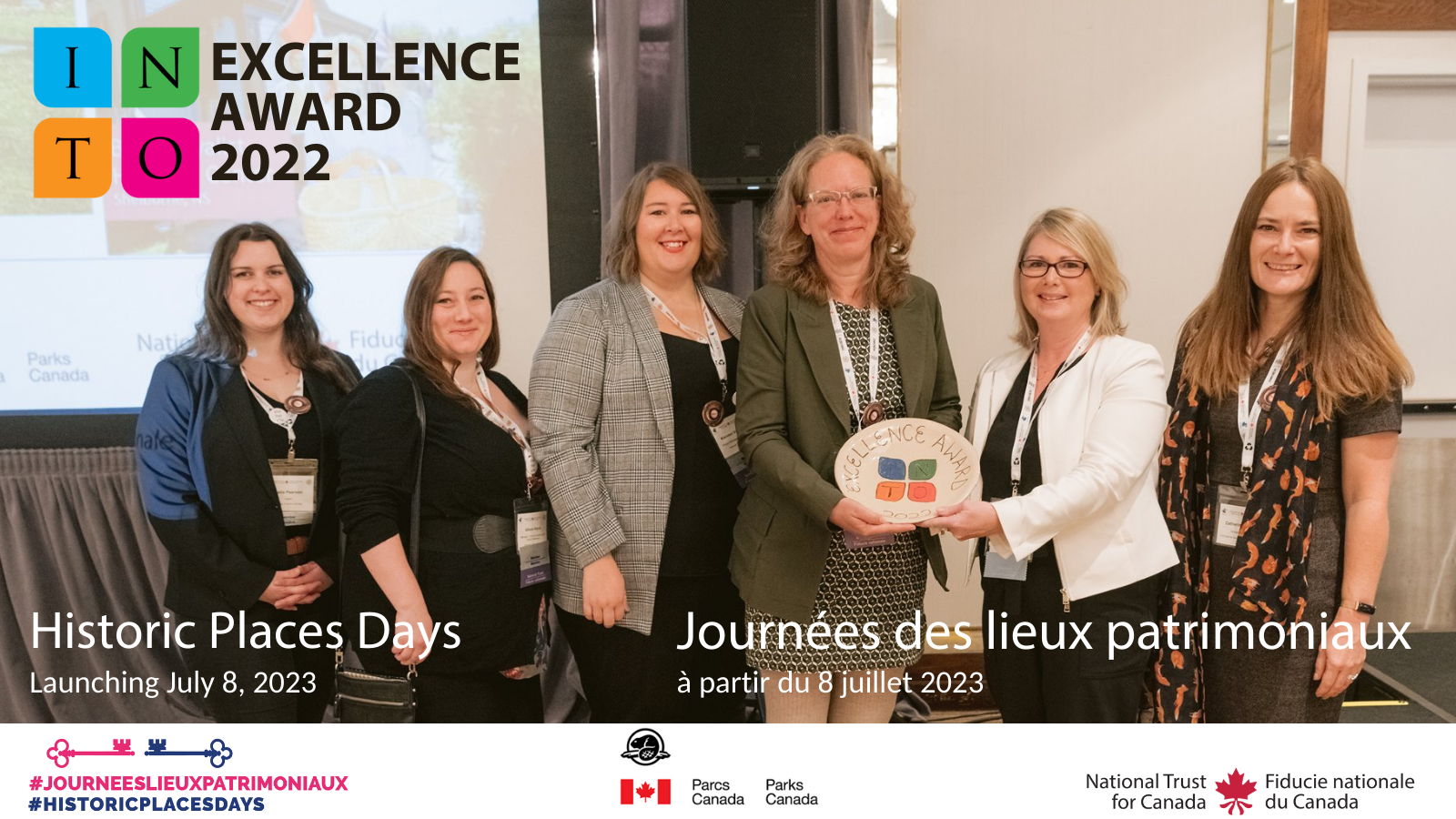 Historic Places Days wins International Award
We are very proud to announce that the Historic Places Days program received an Award of Excellence from the International National Trust Organization (INTO). The program was recognized for the following:
Innovating and making heritage available to more & more Canadians each year
Building sector capacity through tools and training
Being diverse and inclusive
Catherine Leonard, INTO Secretary-General said: "The Excellence Awards celebrate the very best of our member organisations' work around the world, often undertaken amid difficult circumstances and without seeking glory or acclaim, but just trying to look after our global heritage for future generations.  The INTO Excellence Awards 2022 winners will delight and inspire all those involved in heritage conservation, wherever they are in the world."
Find out more about the INTO Excellence Awards here.
Thanks to everyone who participates and promotes #HistoricPlacesDays! It is truly a group effort and event.
The National Trust for Canada is proud to be a member of the International National Trusts Organization (INTO) which has over 60 member organizations working together to conserve the cultural and natural heritage of all nations for the benefit of the people of the world.