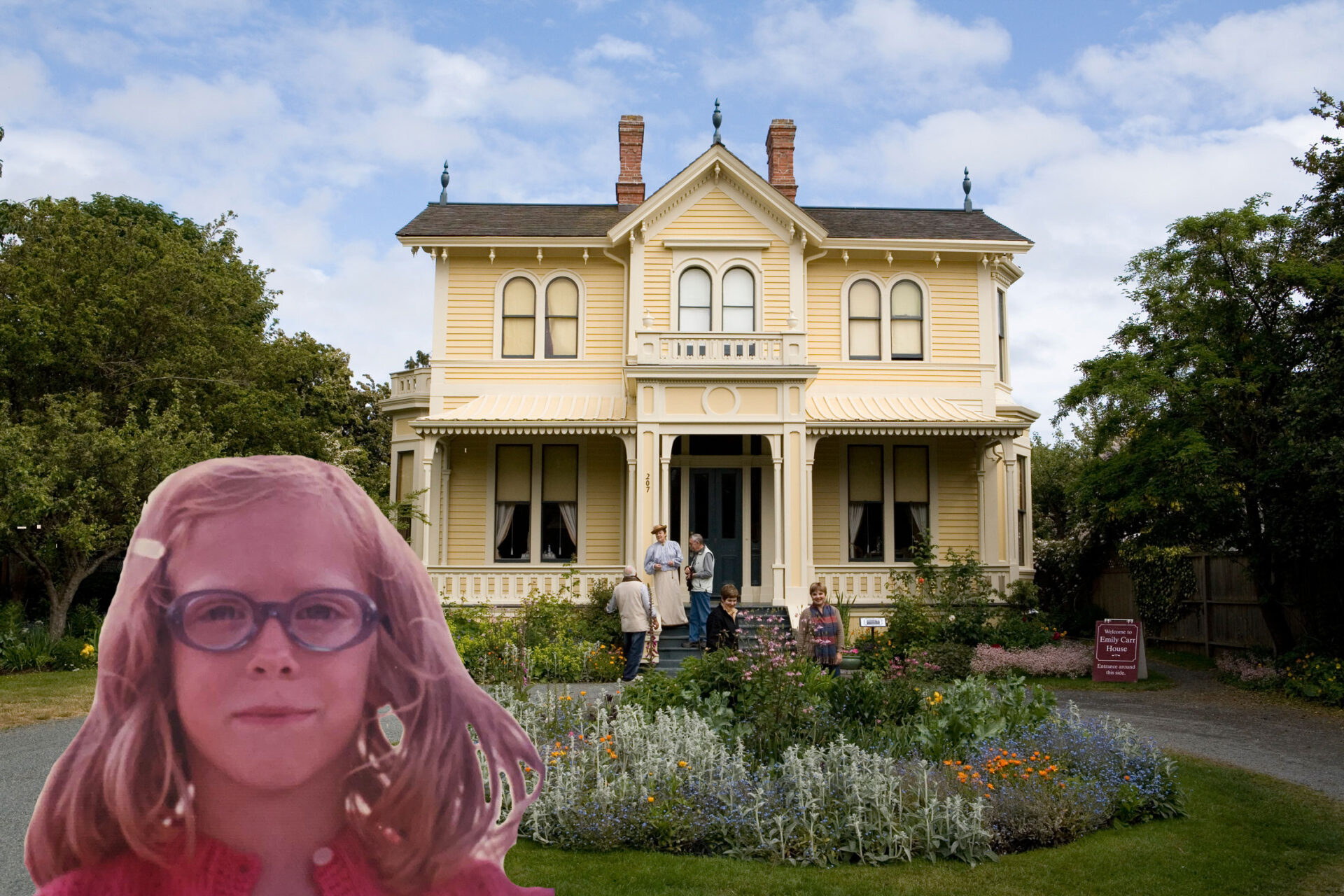 Where Art and Historic Places Meet
I love visual art. I always have. I find it inspiring and soothing and fun all at the same time. Luckily for me, many historic places feature art galleries or spaces where people can share their art with the community. I used to work for an art gallery that was housed in a historic home, so the combination holds a special place in my heart.
As you can see in the above image, I have taken a virtual selfie at Emily Carr's childhood home with myself as a child. If only I could have met her in person. At least I can still continue to appreciate her art and find ways to connect with her at her childhood home.
By Sonja Kruitwagen
Places
Victoria, British Columbia
Emily Carr is really one of my favourite artists. The many ways she has painted the forest has inspired me for years. I'm not sure we would have gotten along as kids but it sure would have been interesting to know her.
Vaughan, Ontario
I have been here several times as a child, but I never paid attention to the story of the building or the land. I can't wait to visit again, and let that aspect of the story sink in.
Mississippi Mills, Ontario
I have had the pleasure of having a tour at the Mississippi Valley Textile Museum. There's always a reason to go back, especially since they have a rotating art gallery on the main floor.
Saint-Raymond, Québec
I honestly haven't been to Maison Plamondon, that's why it's on my VisitList. I can feel "Joie de Vivre" by just looking at the place and I would like to walk right in.
Road Map
Victoria, British Columbia to Saint-Raymond, Québec