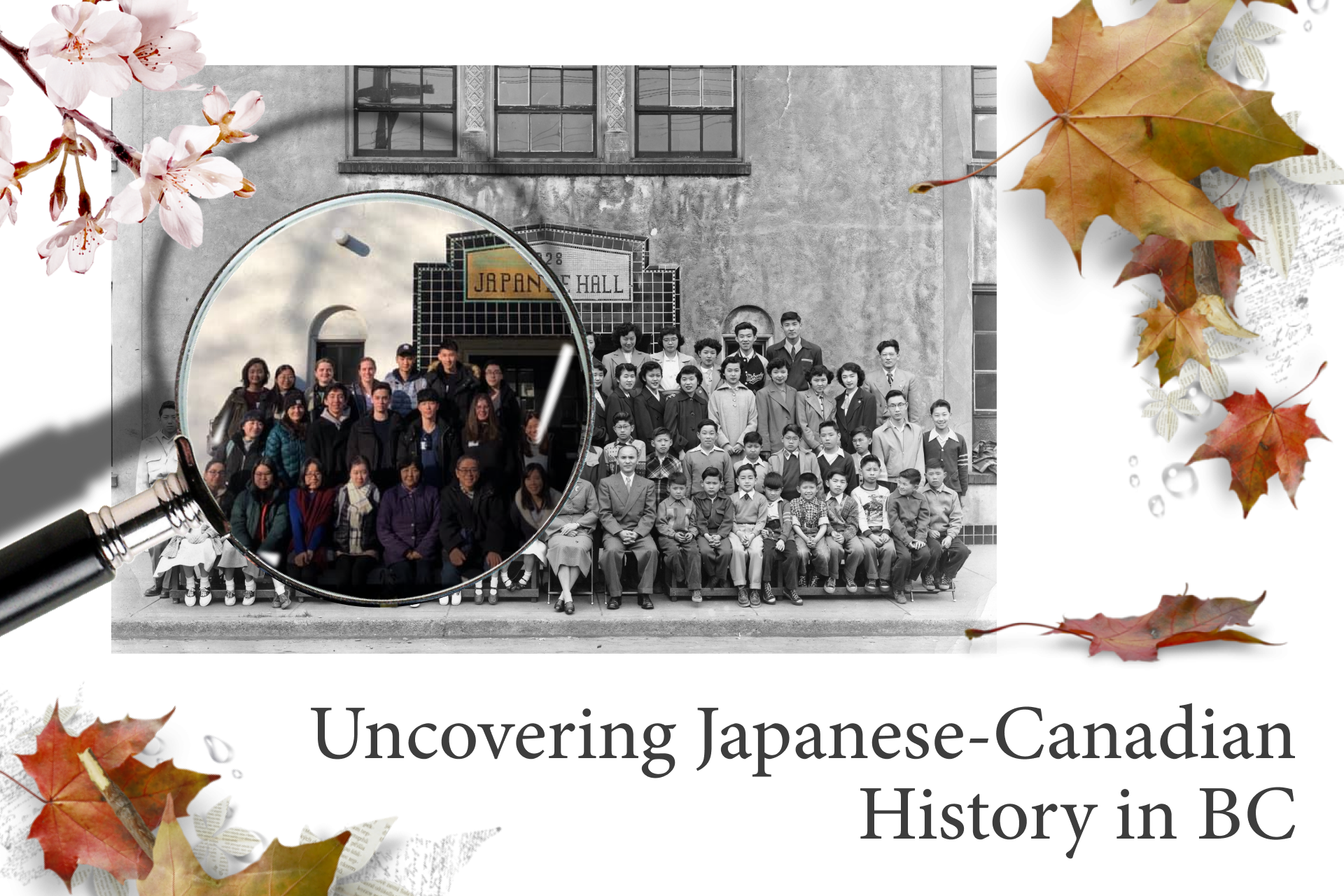 Uncovering Japanese-Canadian History in BC
In partnership with UBC Community Engaged Learning, 20 UBC students volunteered for three days (February 18, 19, 20) to help the Vancouver Japanese Language School and Japanese Hall (VJLS-JH) craft their Historic Powell Street Walking Tours marketing and social media launch campaign.
 We were tasked with downloading what we learned about VJLS history, the history of Japanese-Canadians in BC, and the current DTES so our message would speak to other students.
 My visit list theme is Japanese-Canadian history in BC. The Dispossession and Internment of Japanese Canadians from 1942-49 is the story of how racism changed the course of a very vibrant and successful community's history. It also tells the story of the amazing community resilience to overcome adversity and hardships to build the foundations for racial equality and the multicultural Canada of today.
 Learn about the pre-war history of 8000 Japanese-Canadians and 400 businesses along Powell Street, and the Internment of Japanese-Canadians through the Historic Powell Street Walking Tours.
Register here: https://www.eventbrite.com/e/historic-powell-street-walking-tours-tickets-114978656256
Places
Vancouver, British Columbia
Founded in 1906, it was the first and largest Japanese language school before World War II
Hope, British Columbia
Tashme - Canada's largest Japanese Canadian internment camp during WWII.
Vancouver, British Columbia
Historic Joy Kogawa House is the 1912 home where author Joy Kogawa lived as a child.
Road Map
Vancouver, British Columbia to Vancouver, British Columbia