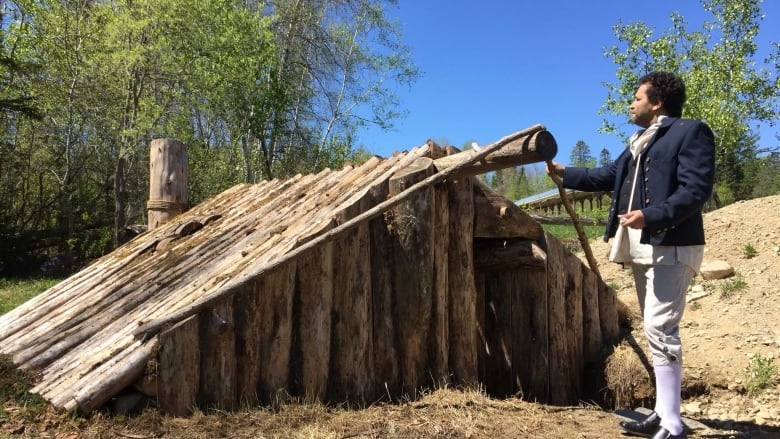 The Hidden Black Cityscape
Black settlers have been present on the Saint John River as far back as the seventeenth century. In the late eighteenth century, Black veterans, freemen and the enslaved partook in the influx of refugees in the so-called Loyalist migration.
This VisitList examines the Black settlers who started arriving in the region in 1783 and their descendants. The history of Blacks in New Brunswick is often a story of absence that this list hopes to help remedy. There is a rich and vibrant Black community in the Capital Region that is worth the extra effort in discovering. This list will make that journey a little easier.
Curated by Black historian Graham Nickerson. Many of the sites are incorporated into geocaches and successfully visiting these sites entitles you to collect your geocoin at Fredericton City Hall.
Places
Saint Marys Parish
Farmstead of Ira and Salome Gosman's farmstead. A popular watering spot for travellers.
Prince William, New Brunswick
The Gordon house is one of several structures on the King's Landing site to depict Blacks.
Fredericton, New Brunswick
Built in 1838, St. Peter's Anglican Church was constructed by the local Black community.
Fredericton, New Brunswick
To recognize and honour New Brunswick athletes, teams and builders.
Fredericton, New Brunswick
St. Anne's Chapel of Ease known for it's remarkable architecture and Willie O'Ree.
Fredericton, New Brunswick
You can see more about "the Nancy Trial" at the York Sunbury Museum. https://blacknbnoir2.blogspot.com/p/nancys-story.html
Road Map
Saint Marys Parish to Fredericton, New Brunswick