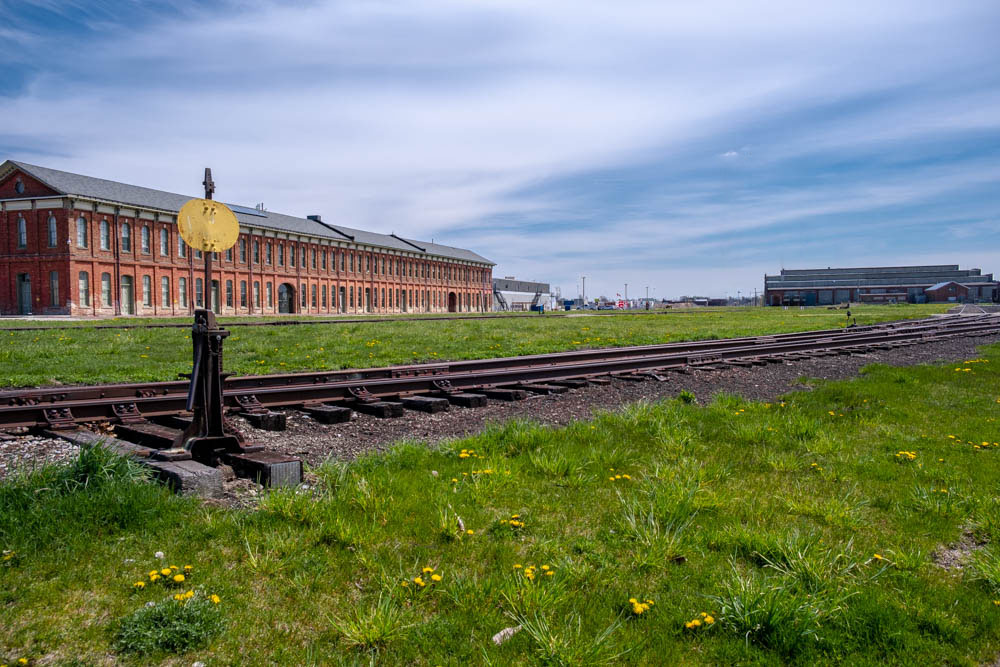 St. Thomas Railway Heritage Sites
St. Thomas, ON, known as The Railway City has some fantastic railway heritage sites that you don't want to miss!
Sites include:
1. Elgin County Railway Museum (ECRM)
2. Canada Southern Station (CASO) / North America Railway Hall of Fame (NARHF)
3. St. Thomas Elevated Park (STEP)
4. BX Tower
Once the Michigan Central Railroad Locomotive Shops, ECRM is a museum located inside a fabulous industrial building which boasts various exhibits and displays about the railway heritage of Southwestern Ontario, including real historic train cars and a large model train layout for all the family to enjoy!
CASO Station is a gorgeous historic railway station, now used as an event venue. Upstairs in CASO take a tour of the North America Railway Hall of Fame, a hallway of exhibits showcasing interesting figures, places, and artifacts related the city's railway history.
Part of the Trans-Canada Trail and located on what was once a train trestle bridge, St. Thomas Elevated Park is the first elevated park to exist in all of Canada! Take in the view and enjoy the varied artistic sculptures donated by community artists.
BX Tower was constructed c. 1910 as a control point to prevent rail accidents at the junction of the Canada Southern Railway and the London & Port Stanley Railway lines, and their successors. Today, it is open during a small number of Elgin County Railway Museum special events and can be toured by appointment. See it from the outside, or arrange a tour through ECRM!
Road Map
St. Thomas, Ontario to St. Thomas, Ontario