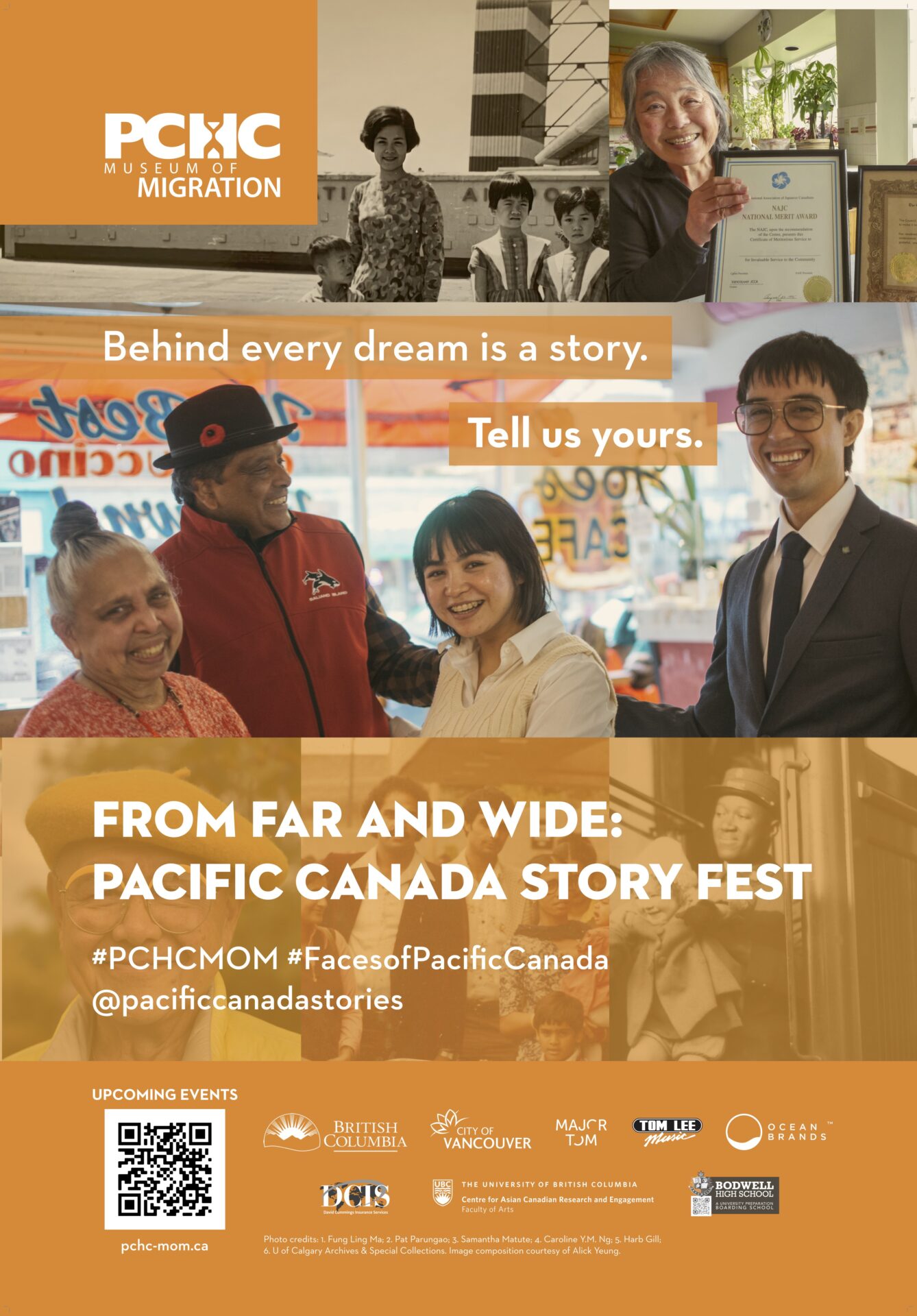 PCHC-MoM Society
The PCHC-MoM Society is a registered non-profit society reflecting a broad spectrum of communities—in particular (but not limited to) a diversity of Canadian communities of Asian heritage—who are committed to the vision of a new kind of museum that can appeal both to a diverse local and global audience.
Below are some of the historic sites where we have held special events.
Places
Vancouver, British Columbia
The current home of the PCHC-MoM Society office. We are honoured to share a space with some incredible cultural, historic, and artistic organizations.
Vancouver, British Columbia
The first Chinese or "scholars" garden built outside of China. PCHC-MoM has been thrilled to have hosted a number of events at the Dr. Sun Yat-Sen Classical Chinese Garden, including the MVOH Cantonese Opera workshops. One of our partner organizations, LiterASIAN Festival, recently held a portion of their 2022 festival at the garden.
Vancouver, British Columbia
The childhood home of Canadian author Joy Kogawa. This literary landmark serves as a historical reminder of the internment experience of Japanese Canadians during the Second World War.
PCHC-MoM Society hosted The Things We Carry: Storytelling Circles at the Historic Joy Kogawa House in 2019. Storytellers included authors May Q. Wong, Victoria Kuttainen, and Joy Kogawa herself.
Abbotsford, British Columbia
The Gur Sikh Temple is the oldest existing Sikh Temple in North America. The ground floor houses the Sikh Heritage Museum.
In 2021, PCHC Director Dr. Sharanjit Kaur Sandhra, co-curator of the museum, gave us an amazing guided tour of the temple and museum. We learned so much about the history and importance of this site.
Road Map
Vancouver, British Columbia to Abbotsford, British Columbia