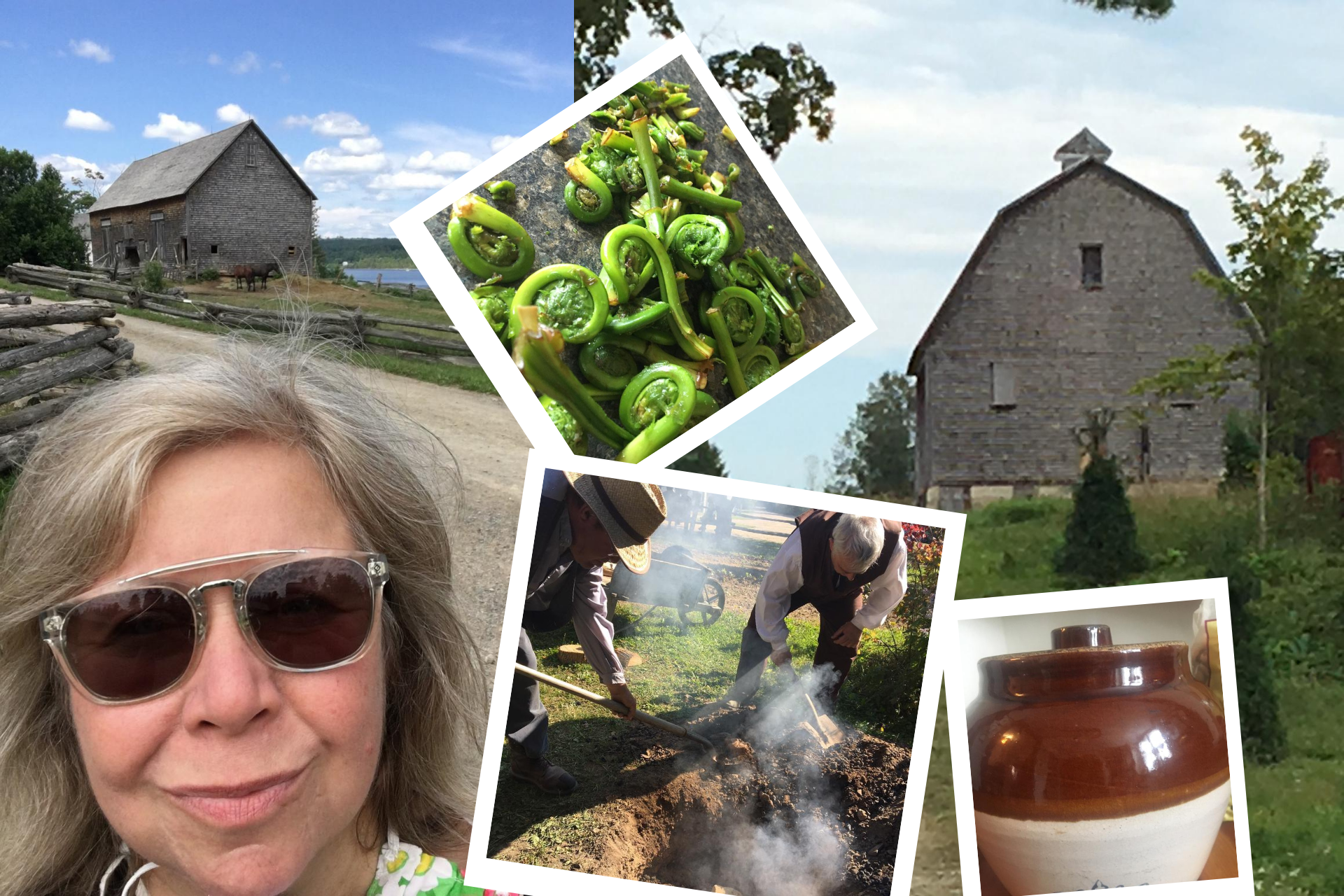 Natalie's New Brunswick
Almost everyone knows that I'm a proud New Brunswicker – even if I have been an ex-pat for many years. I was raised in the Saint John River Valley, on the banks of the mighty river that we have more recently come to know as the Wolastoq – "the beautiful and bountiful river" that runs through the traditional unceded territory of the Wolastoqiyik. Growing up here, I didn't hear very much about First Nations history, and it's been exciting and humbling in recent years to meet Wolastoqiyik and Mik'maq people who are working to revive Indigenous languages and ways of life. If you attended the National Trust's Fredericton conference in 2018, you got to hear Polaris prize winner Jeremy Dutcher's thrilling interpretation of traditional Wolastoq songs from 1907 wax cylinder recordings that he found in the archives. His first album, Wolastoqiyik Lintuwakonawa is on steady rotation in my New Brunswick PlayList. It's great accompaniment to my VisitList, which starts on the river at Kings Landing.
I hope my New Brunswick VisitList inspires you to check out more historic places virtually here at www.historicplacesday.ca – and out there in the real world too!
Places
Prince William, New Brunswick
Kings Landing is a gem: This beautiful open-air living history site is an incredible step back into 19th century rural Brunswick. It was developed on a beautiful piece of land on the banks of the river, as a way to save several dozen historic buildings that were threatened by the floodwaters of the dam built downriver in the 1960s. A day at Kings Landing will invariably include singing, dancing, encounters with heritage livestock, and period arts and crafts. Last summer, I made a special trip to experience their "bean hole beans" as you can see in my picture. My grandfather used to bake beans that way – buried in a shallow pit full of hot embers. Baked beans are part of the cultural landscape in NB – growing up, everyone I knew had home-baked beans with Maritime brown bread every Saturday night! Actually Kings Landing makes and sells fabulous brown bread – and don't miss the onion rings!
Florenceville-Bristol, New Brunswick
Shogomoc in Florenceville-Bristol is a short drive upriver from where I grew up. You can tour a beautiful 1914 CPR train, painted the most beautiful shade of purple-red you will ever see, and you can even make reservations to have dinner in the dining car! My grandfather worked on the CPR as a cook, and when he retired he was given a whole set of those beautiful heavy white dishes with the green stripe and the CPR logo, that might have been used in that very dining car. He gave them to us as kids for our play house. Where are they now?
Woodstock, New Brunswick
My summer job between years at university was at the Carleton County Courthouse in upper Woodstock, where I served as a tour guide, and all-around helper to the restoration crew. This experience literally launched my career in heritage! What a dramatic restoration: The courthouse was used as a barn for 50 years before the local historical society stepped in. Canada's premier restoration architect Peter John Stokes led the design work, and it was a thrill to meet him. He played important roles at Kings Landing and Upper Canada Village as well.
Woodstock, New Brunswick
Also in Woodstock, don't miss the Connell House. The Connells were prominent Loyalists and their 1830s house is a gorgeous pile of large columns, porches and shutters. Check out the 'stone' balustrade along the front lawn – its actually made of wood, finished to look like stone! The house hosts fabulous tea parties (currently on hold due to the pandemic) but I was lucky enough to go there with my family last summer. We enjoyed the exhibits upstairs, learning about Tappan Adney, an American-Canadian artist, writer and photographer who became a champion of Wolastoqiyik canoe-builders and played a role in keeping that art alive.
Miramichi, New Brunswick
I haven't been here yet, but it's on my VisitList this summer: Beaubears Island National Historic Site. This island in the Miramichi River was originally a seasonal encampment for the Mik'maq, and has been touched by diverse historical events since them, including First Contact with Europeans, the Great Upheaval, and the Age of Sail. Beaubears Island received a Launch Pad Coaching Grant from the National Trust, where I work, so I've been hearing lots of great things about the people who operate the site.
Road Map
Prince William, New Brunswick to Miramichi, New Brunswick