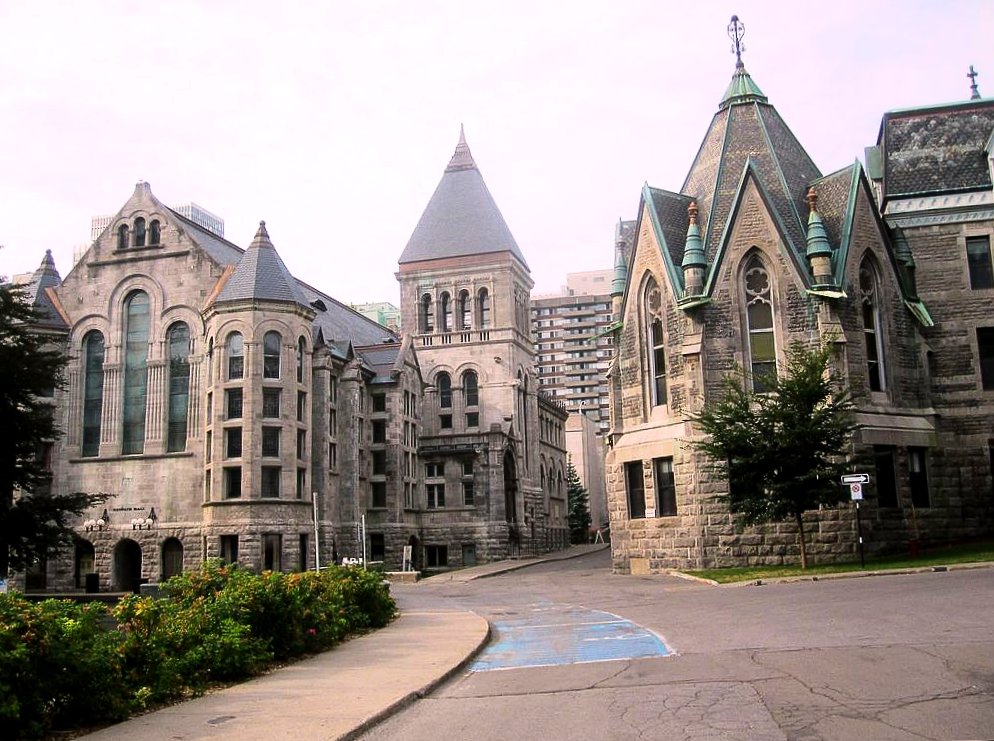 McGill University Campus in Montreal, Quebec | Leader in Education
McGill University Campus in Montreal, Quebec
Located in downtown Montreal at the foot of Mount Royal and McGill College Avenue in the 'Peter McGill District' in Ville Marie, Montreal, Quebec.
Downtown: 32 ha (80 acres)
Macdonald Campus: 650 ha (1,600 acres)
An English-language Research University located in Montreal, Quebec, Canada, founded in 1821 by royal charter, the university bears the name of James McGill, a Scottish merchant whose bequest in 1813 established the University of McGill College. In 1885, the name was officially changed to McGill University.
McGill University's  main campus is on the slope of Mount Royal in downtown Montreal in the Ville-Marie district, with another campus situated in Sainte-Anne-de-Bellevue, in the western part of Montreal.
Through the Royal Institution for the Advancement of Learning (RIAL) created in 1801 under an Act of the Legislative Assembly of Lower Canada (41 George III Chapter 17),  An Act for the establishment of Free Schools and the Advancement of Learning in this Province, that McGill University was created.
Road Map
Montréal, Québec to Montréal, Québec