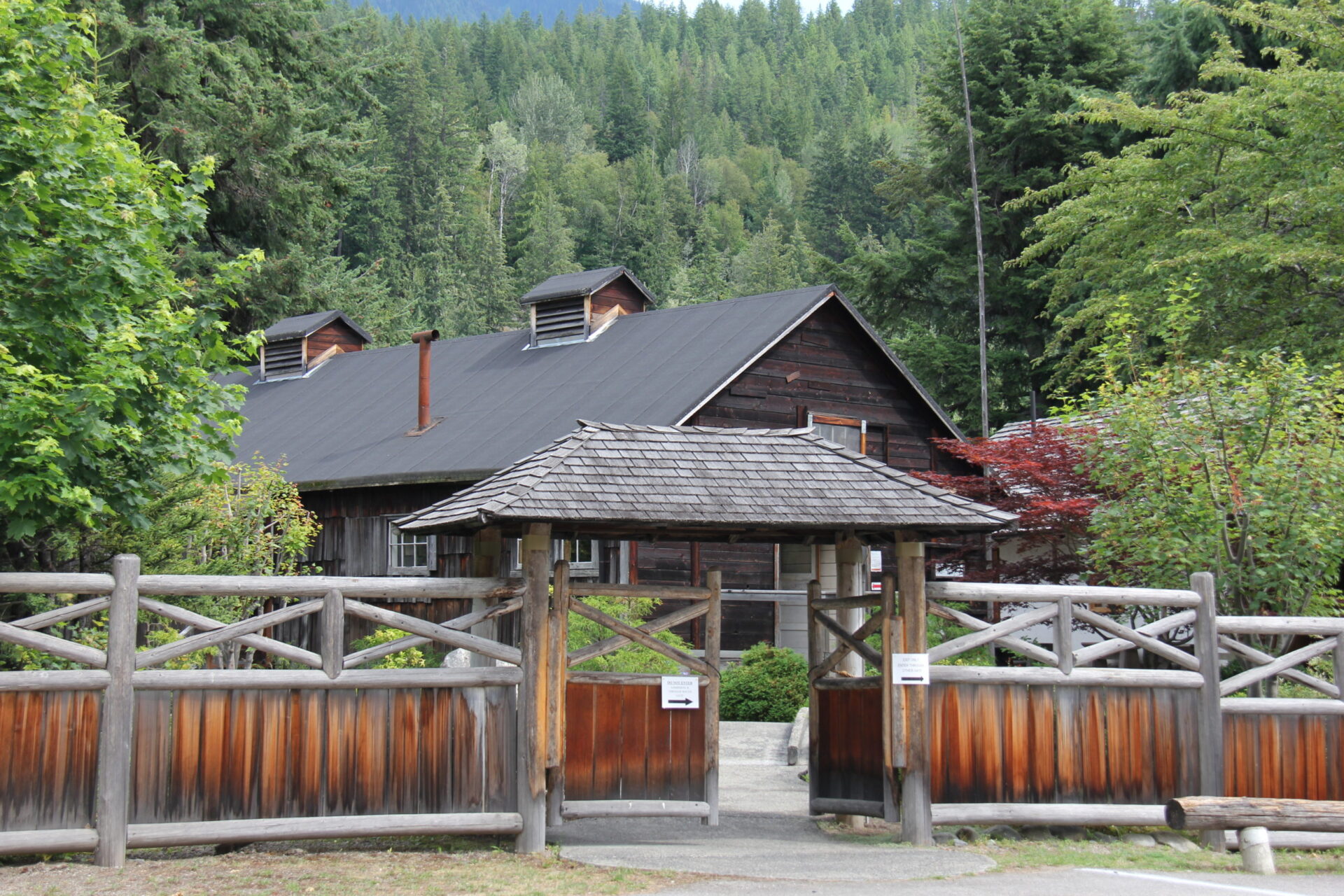 Japanese Canadian History
This visit list has been created in an effort to visit the new highway road signs that have been posted throughout BC to educate travellers about the history of the Japanese Canadian community in British Columbia. As a descendant of internees who resided in various camps (and whose father appears – as a young child – in the background in the historic East Lillooet photograph posted by a community organization on another visit list), this list is an important part of our family and cultural history. Also important are visiting relevant museums and sites that have appeared in the more recent past, in order to educate future generations in an effort to create meaningful change in our collective lives.
Places
Slocan, British Columbia
Sign that commemorates the Japanese Canadian internment camps of the lower Slocan Valley. 
This sign was very easy to find, right in a prominent turn on the main highway (the Lemon Creek and Slocan signs were impossible to find). The content covered a great deal of history within the limited dimensions, and the historic photos were appreciated.
Vancouver, British Columbia
Founded in 1906, it was the first and largest Japanese language school before World War II. 
The Japanese Hall was built in 1928 to complement the original wooden language school (demolished). This was the only property returned to the community after dispossession and displacement during the Second World War. I took this photo during the ceremony to announce the National Historic Site status.
British Columbia
Sign that commemorates Road Camps along Highway 1 during the Japanese Canadian Internment.
My uncle helped to build the highway during the Second World War. This photo was taken by me from the peak of the Revelstoke Mountain Resort.
Lillooet, British Columbia
East Lillooet was a Japanese Canadian self-supporting Internment site from 1942-49.
Until this sign was created, no traces of this camp remained on the site, apart from a few ruins of former gardens and foundations. Some of the hardier vegetables and trees planted by internees remained until recently. Oddly, that's my father in the background of this photo – he must have been quite the handful as a child!
New Denver, British Columbia
NIMC tells the story Japanese Canadians forcibly relocated during World War II.
I would visit this site again, as I felt like there simply wasn't enough time to engage with everything and there were many artifacts and stories crammed into a small space. I had never seen the inside of a government-spec internment cabin (built across BC), and this was the first time I was able to go inside. From modern eyes, the living situation was shocking. I took a photo of the exterior (above).
Kaslo, British Columbia
123-year-old Provincial Heritage Site with theatre, galleries, & Japanese Canadian Museum.
This building was filled with historical photos and descriptions of the building, and is still a "living" building – many of its friendly residents came by to chat.
Greenwood, British Columbia
Greenwood was the first of 10 Japanese Canadian Internment sites during World War II.
This town was very quiet, and very hot (August 16, 2020)! It's very walkable and a self-guided walking tour pamphlet is available from the visitors' centre/museum.
Hope, British Columbia
Tashme – Canada's largest Japanese Canadian internment camp during WWII.
Until Mr. Ellan established this museum in 2016, there appeared to be a conscious decision by former community leaders not to acknowledge the history of this area. The current collection is incredible and reconciles the "untold" story with the physical landscape.
Road Map
Slocan, British Columbia to Hope, British Columbia