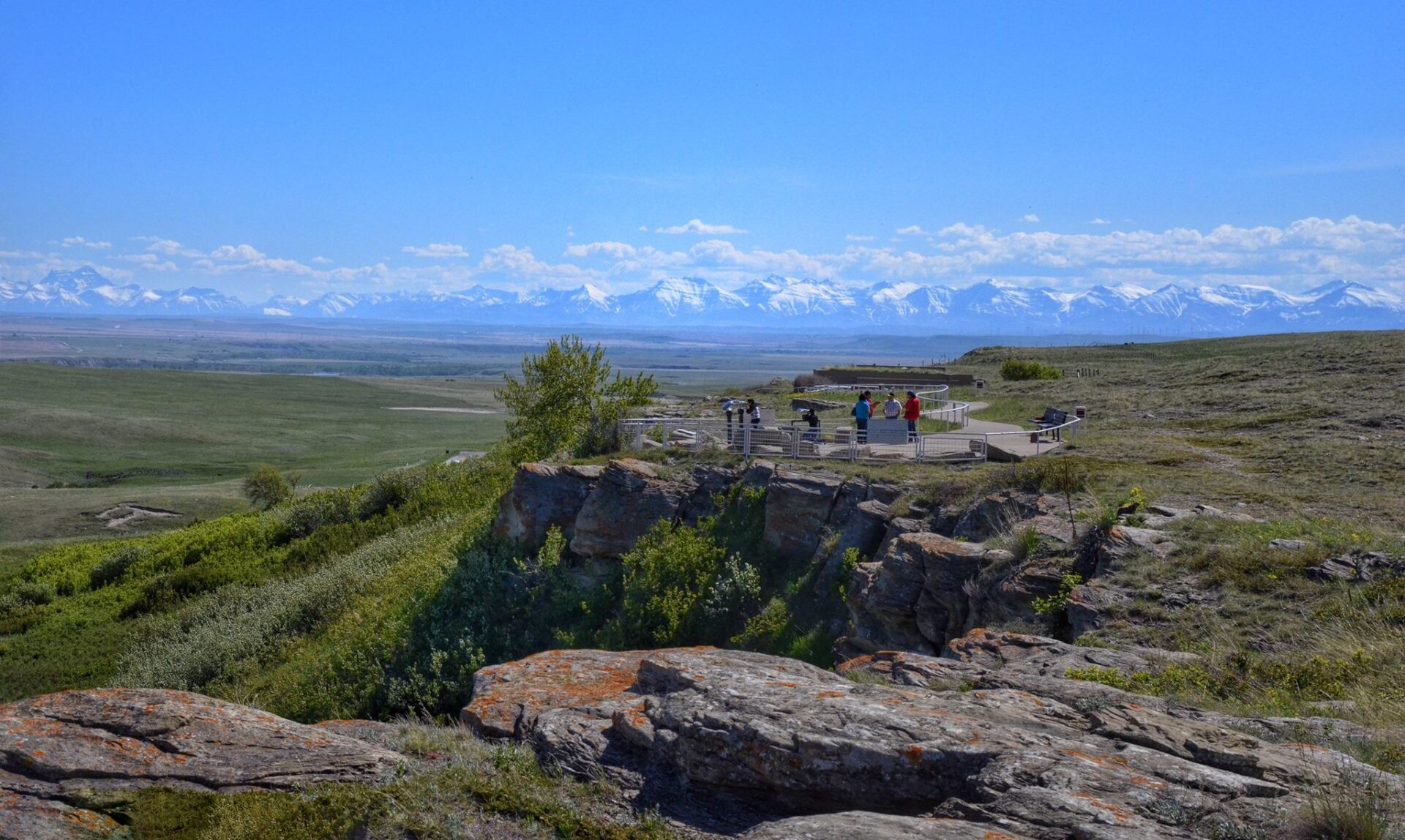 Indigenous history in Alberta
Places
Frog Lake, Alberta
The 1.6 hectare Frog Lake Historic Site – amid rolling aspen spruce parkland, 3.5 kilometres south of the Village of Frog Lake and 13 kilometres northeast of the North Saskatchewan River – was designated as a Provincial Historic Resource on June 15, 1976.
The events at Frog Lake occurred during a time of heightened tension between Prairie First Nations and the Government of Canada. The Plains Cree were faced with severe food shortages due to the sharp decline in bison herds and the government's decision to withhold rations that had been promised in Treaty 6.
Frog Lake is also a National Historic Site, as it tells: "A story of hardship, confusion, hunger and a retaliation that would cost the community everything.
Fort MacLeod, Alberta
Head-Smashed-In Buffalo Jump World Heritage Site is known for its remarkable testimony of prehistoric life. The site bears witness to a custom practiced by native people of the North American plains at HSIBJ for nearly 6,000 years. Thanks to their excellent understanding of topography and of bison behavior, they were able to kill bison by driving them over a precipice. Carcasses were butchered then, processed in the camp below the cliff. In 1981, the United Nations Educational, Scientific and Cultural Organization (UNESCO) designated the jump as a World Heritage Site, placing it among other world attractions such as the Egyptian pyramids and the Galapagos Islands.
Road Map
Frog Lake, Alberta to Fort MacLeod, Alberta