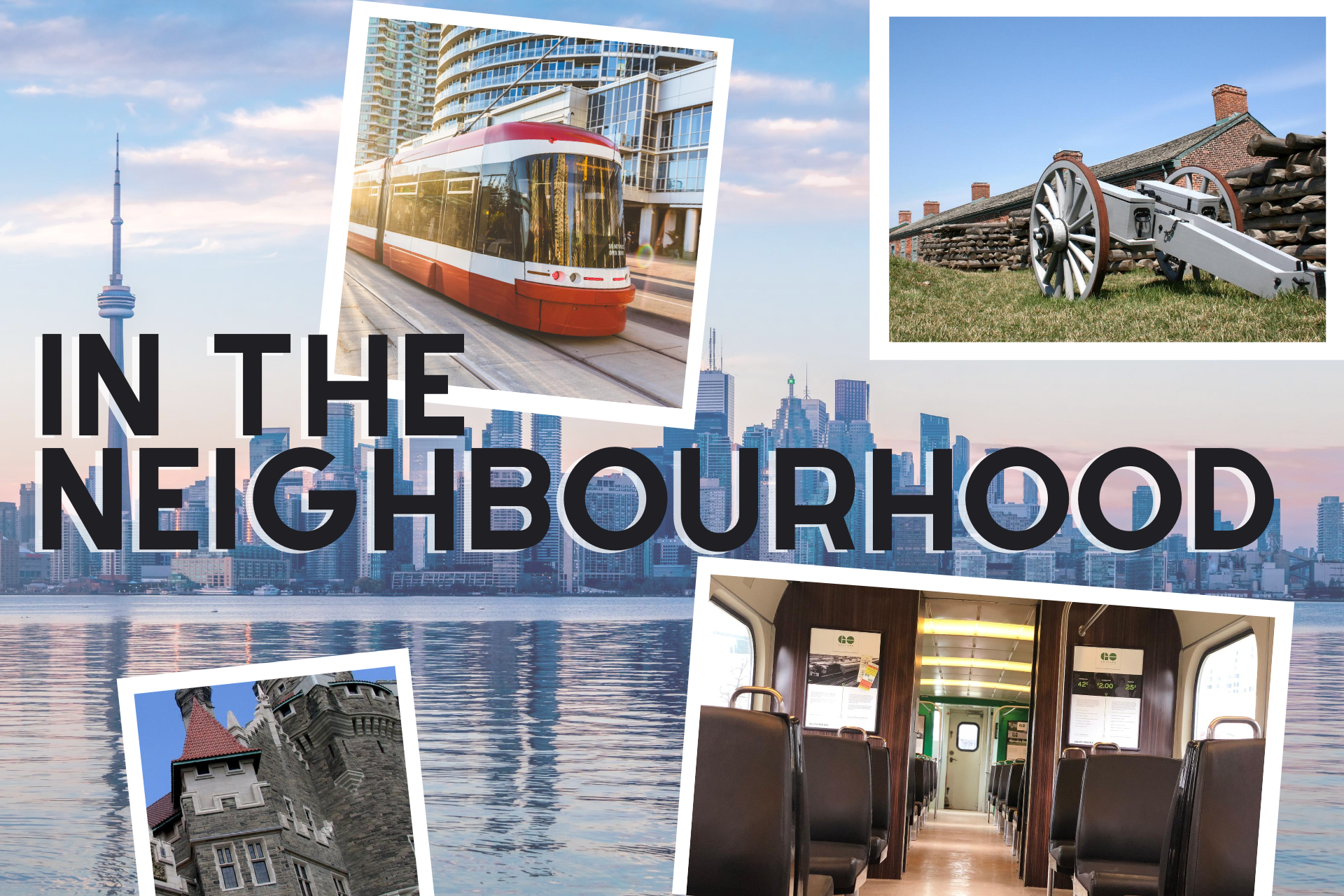 In the Neighbourhood
Finding yourself in downtown Toronto? Wondering where to explore next? This list is here to guide your plans. While Toronto's downtown core may look like a jungle of glittering skyscrapers at first, there are hidden pockets of history everywhere you go!
These places are within an approximately hour-long walk, or a 30 minute transit ride away from the Toronto Railway Museum.
Places
Toronto, Ontario
The Toronto Railway Museum is located in the heart of the historic John Street Roundhouse.
Toronto, Ontario
Previously the historic Gooderham & Worts Distillery, now unique restaurants & boutiques!
Toronto, Ontario
Casa Loma is one of North America's most enchanting tourist attractions.
Toronto, Ontario
Spadina Museum, named from an Annishnaabemowin word ishpadina ("highland" or &...
Toronto, Ontario
Victorian era cemetery
Toronto, Ontario
Steps above the bustling St. Lawrence Market lies the Market Gallery – an intimate, hist...
Toronto, Ontario
Ireland Park Foundation's event, exhibition and office space.
Toronto, Ontario
Explore this timeless theatre complex - the world's last operating double-decker theatre.
Road Map
Toronto, Ontario to Toronto, Ontario