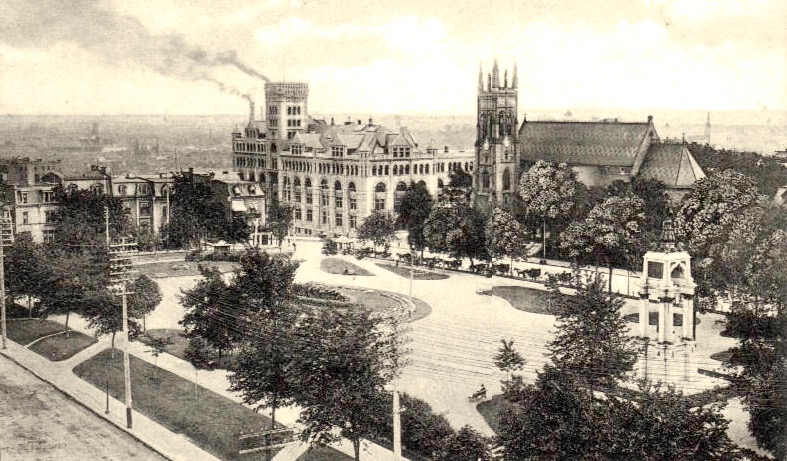 'Downtown Montreal – A Tribute to History'
The celebration of history of the City of Montreal commences with the initiation of two Peace Treaties; (a) The 'Treaty of the Great Peace of Montreal' 1701, creating peace with the Aboriginal Peoples (b) The 'Confederation of Canada' in 1867, creating peace between the British North American Colonies and the French Loyalists, ensuring the protection of the French Language and Culture.
Dominion Square, Place du Canada Park in the centre of the the City is a tribute to the Confederation of Canada and a United State. The monuments in the Park, depict varied Politicians that contributed to the Legislative Policy.
Prior to Confederation, many political and economic problems occurred in the industrialisation of the state and the negotiation of contracts ie: CPRail and CNRail.
Many study areas relating to the exploration of 'culture and ethniticity' are in progress in the local Universities and Museums in the 'Peter McGill District'.
The McCord Museum, McGill and Concordia University's and Museum of Fine Arts are of special interest.
The downtown are features pubs related to the varied cultures Irish and Scottish. While Studio Galleries offer venues of exploration of Inuit and Aboriginal Art, making this an exiting area to visit.
Road Map
Montréal, Québec to Montréal, Québec