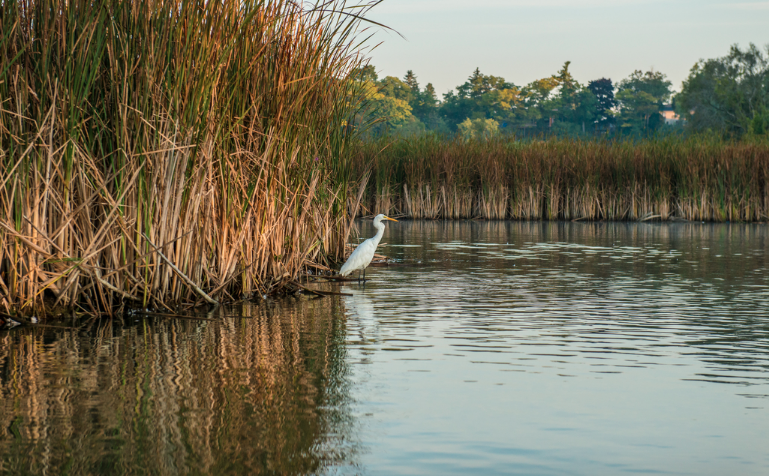 'City Within a Park': Natural Heritage Around Toronto
Toronto is home to outstanding natural heritage, and each site below is accessible by public transit. As we increasingly spend time in our outdoor surroundings this year, these green spaces are a reminder of Toronto's vision of a City Within a Park.
In Rouge National Urban Park, the largest urban park in North America, learn of the Indigenous land upon which Toronto is located. Human history dates back over 10,000 years and the park is home to over 1,700 species of animals and plants.
Sculptures and architectural fragments are scattered across the unusual Guild Park landscape, with facades and relics sitting like ancient ruins atop of the geologically significant landform of the Scarborough Bluffs.
At Todmorden Mills, adjacent to the group of buildings that were once part of the small industrial community of Todmorden, is the beautiful Wildflower Preserve. Native trees, shrubs and wildflowers are being reestablished, and eleven rare species of native plants have been recognized at the site.
Next to one of Toronto's ravine systems, the Necropolis Cemetery is a leafy, quiet and beautiful space in Cabbagetown. Among the names here are Thornton and Lucie Blackburn, who arrived in Toronto via the Underground Railroad and established the city's first horse-drawn cab company, the first Canadian-born Black surgeon Anderson Ruffin Abbot, and Alice Eastwood, a self-taught botanist credited with building the botanical collection at the California Academy of Sciences.
In the grounds of Colborne Lodge, former home of John and Jemima Howard, is a 19th century ornamental and kitchen garden planted with guidance from the Howard diaries and journals. The museum site also sits of the edge of High Park's Black Oak savannah, a delicate ecosystem maintained by First Nations groups for thousands of years through controlled fires.
Road Map
Markham, Ontario to Toronto, Ontario