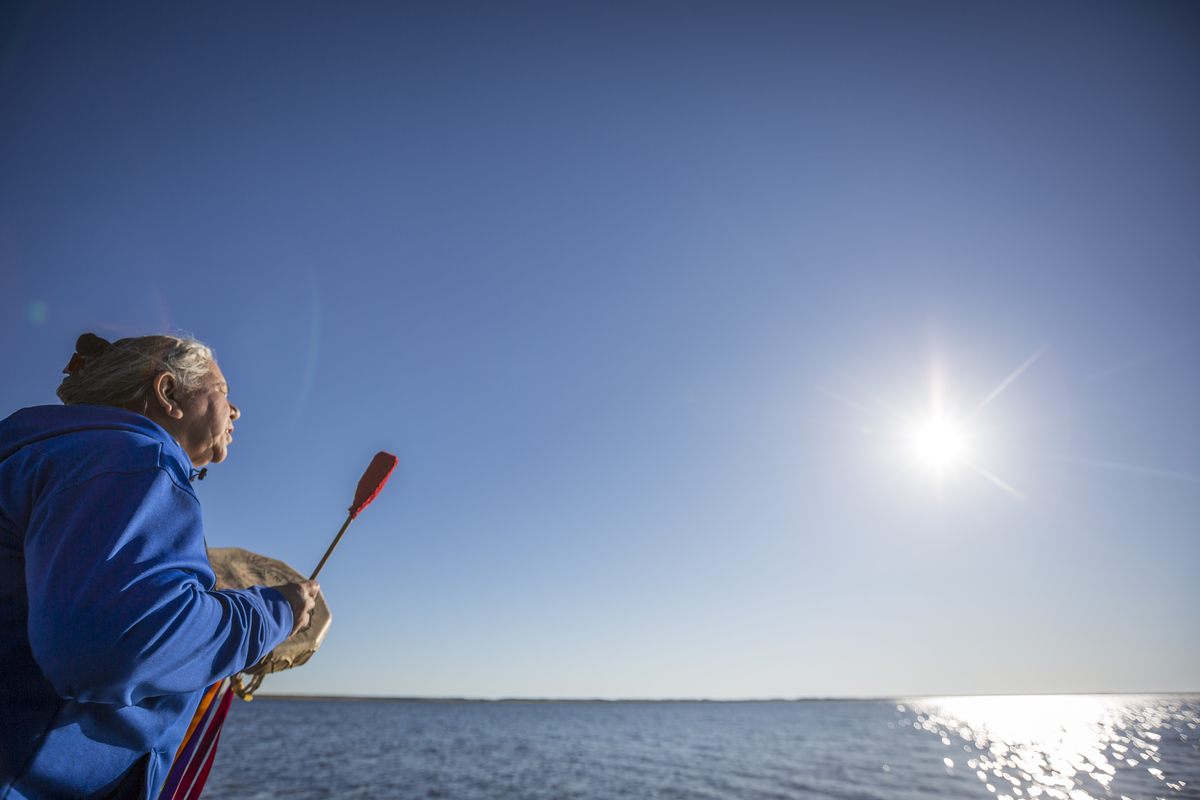 Historic Places Days a chance to experience Indigenous culture
This year for Historic Places Days Canadians could visit historic places with Indigenous learning experiences. These sites can be found from coast to coast to coast, from small rural landmark locations on the east coast to large urban centres with hundreds of thousands of visitors in the west. These are just a few examples of Parks Canada's historic sites with connections to Indigenous communities. Some of these sites may currently be only accessible virtually, so I encourage you to check the sites out on Google maps and the Parks Canada website to learn more.
By Rylee Karpov
Rylee Karpov is National Programs Coordinator and Indigenous Commemorations Liaison for Parks Canada. As a Mi'kmaq, she is passionate about healing connections between indigenous communities and Canada and climate change.
Places
Rocky Point, Prince Edward Island
History: The lands and shores surrounding Skmaqn—Port-la-Joye—Fort Amherst have been part of historic Mi'kma'ki since time immemorial. The first permanent European settlements on the Island—then called Epekwitk by the Mi'kmaq or Isle Saint-Jean by the French—was established here in 1720. This harbour setting played an integral role in the history of European settlement on Prince Edward Island, serving as the seat of government until 1768, a port of entry for settlers and a colonial outpost in the Franco-British struggle for dominance in North America.
Visit: Plan to spend a few hours exploring the site, interpretive panels and walking trails offering stunning views of Charlottetown Harbour. There is also a traditional birch bark wigwam on the site alongside Mi'kmaq interpreters offering cultural education.
Winnipeg, Manitoba
History: Explore the life of Louis Riel and his struggle to protect the social, cultural and political status of his fellow Métis after the Hudson's Bay Company sold Rupert's Land to the Dominion of Canada. Learn about the daily life of the Métis and how this turbulent time in history gave birth to the province of Manitoba.
Visit: Hear tales of Louis Riel's life and his struggle to defend Métis rights in a rapidly changing world. Discover a house in mourning and a way of life, both traditional and evolving. Explore deeper with a self-guided tour and by reading the interpretive panels. Learn how Manitoba came to be a province and have fun playing a variety of traditional family games.
British Columbia
History: Massive moss-draped cedar and Sitka spruce tower above the Haida people's ancient carved poles and fallen longhouses on the lush rainforest islands of Gwaii Haanas. Skies fill with bald eagles, bears scavenge salmon on wild beaches, and the ocean teems with breaching whales, porpoises and sea lions. Experience a lush, remote landscape steeped in spirituality, protected by Parks Canada and the Haida, who draw cultural inspiration from this land of their ancestors.
Visit: Natural and supernatural in equal turns, Gwaii Haanas is a uniquely untouched ecological paradise off Canada's West Coast with an aboriginal history stretching back 12 millennia. Kayak along shorelines teeming with sea stars, walk amid towering, century-old totem poles and soak up the moss-shrouded magic of 1,884 islands and islets you'll have nearly to yourself. Activities range from one-day guided boat trips to extended boating or kayaking adventures.
Duhamel-Ouest, Québec
History: Witness to First Nations presence for more than six millennia and theatre of the commercial rivalries between fur trade merchants for 200 years, this old fur trade post marks the beginning of the history in this vast region. Nowadays, the beautiful pebble beach and the enchanted forest will charm you during your stroll in this site that borders Lac Témiscamingue.
Visit: To fully understand the vital role played by the Obadjiwan–Fort Témiscamingue trading post, we must go back in time. Make the most of your visit to Obadjiwan–Fort Témiscamingue by visiting our permanent and temporary exhibitions and watching the film "The Voyageurs," which tells the story of a unique contribution to the discovery of Canada.
Northwest Territories
History: Saoyú and Ɂehdacho are two large peninsulas on Great Bear Lake just south of the Arctic Circle. Every summer, Délįnę residents gather in Saoyú Ɂehdacho National Historic Site to practise traditional skills out on the land and share them with younger community members during the annual Knowledge Camp organized by the Délįnę Land Corporation in collaboration with Parks Canada. It's out here that the connections between the land, the water and the people are strongest.
Visit: The Délįnę Land Corporation and the Délįnę Renewable Resources Council cooperatively manage the 5,565 km2 site, together with Parks Canada. The elders of Délįnę say that the protection of Saoyú and Ɂehdacho is a responsibility given to the Sahtúgot'įnę by their ancestors. The sites feature trails, portages, gravesites and campsites that are landmarks of how this land has been used for generations as people travelled from one place to another in their struggles to survive.
Road Map
Rocky Point, Prince Edward Island to Northwest Territories