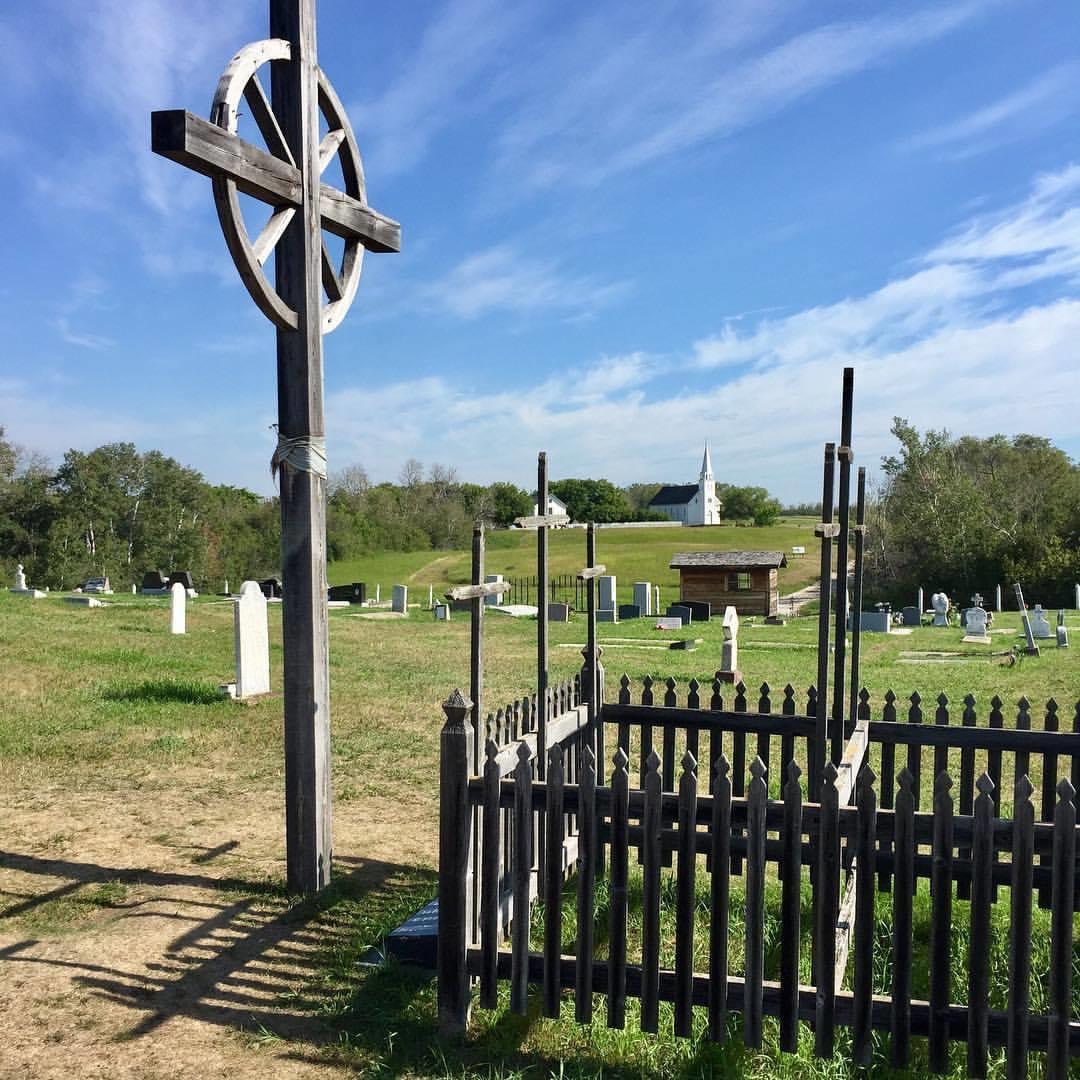 Batoche National Historic Site
Batoche was a thriving village first settled in 1872 by the Métis people. In 1884 Louis Riel, a Metis leader who had led a rebellion against the Canadian Government in Manitoba, was asked to come to Batoche to help Gabriel Dumont, the Commander General of the Metis Provisional Army, negotiate with the government over the land that had been settled by the Métis people. The Canadian Government failed to reply to their petitions and pleas, and eventually sent in forces to settle the disputes. The North West Mounted Police attacked Batoche on May 9, 1885. The fighting lasted for four days, and in the end the Metis, along with Cree and Dakota First Nation people, were no match for the North West forces. When the fighting was over there were 25 dead and the village lay in ruins with buildings burned by the troops and many families left homeless. The village rebuilt but many of the remaining residents moved to new locations. It is a location that now provides the visitor with information and a large area to meander around and learn about this piece of Canada's past.
https://meanderingmyway.com/2021/06/12/batoche-national-historic-site/
Places
Batoche, Saskatchewan
This Historic Site provides the visitor with an understanding of important part of Canadian history.
Road Map
Batoche, Saskatchewan