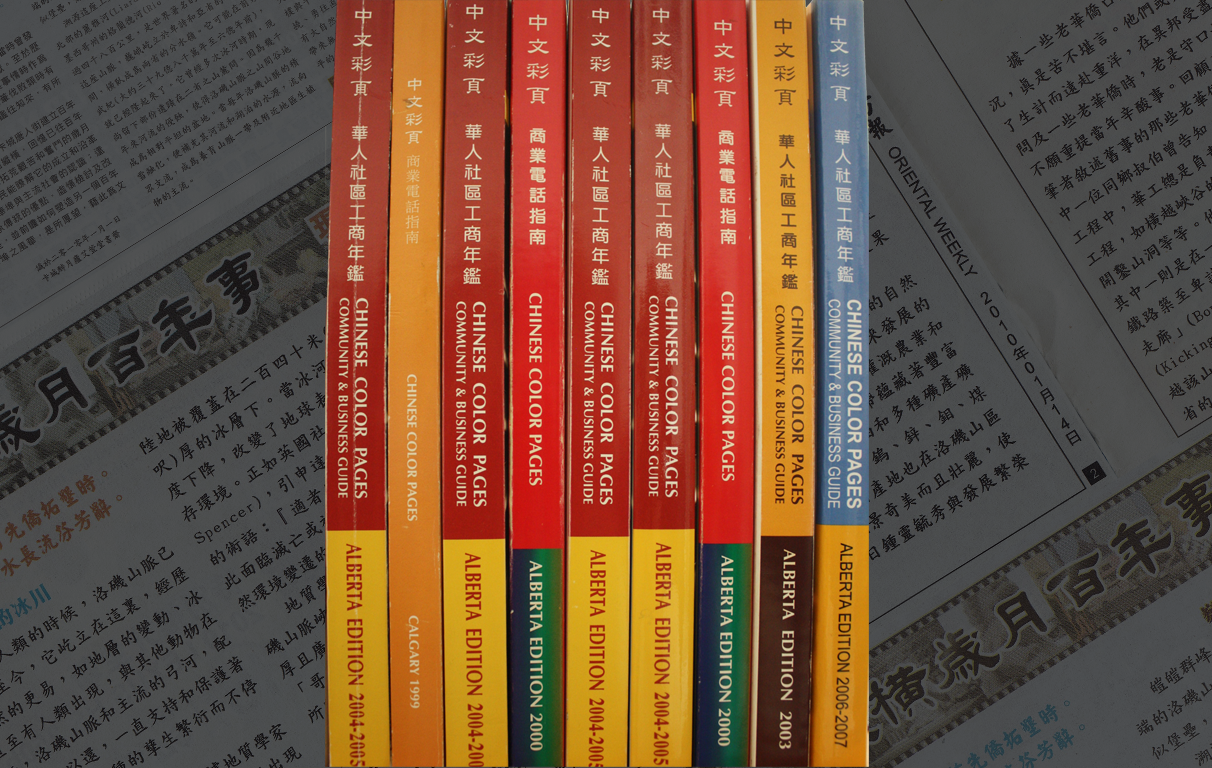 義捐卡城華埠資料予圖書館 Gift of Reference Materials to Calgary Central Library
It is a first for local materials published in Chinese to be included in Calgary's Story on Level 4, to be available to the general public as reference at the Central Library. Watch for the collection in the open stacks in 2023. It will help us share more southern Alberta history, Canadian history, and make it accessible to the broader community. Certainly a cause to celebrate!
小註
余自幼便愛好收藏中西文學、歷史的典籍、報刊和雜誌等文物。經過六十載,至今粗略一算已約有三千冊矣;惟現已邁入從心所欲之年,有感數十年來所收藏的中文書刊,子女們對閱讀中文,皆一竅不通,因此無能繼續為我那一堆堆的心愛寶貴文物保存下去,是故有點煩惱。但經過與吾摯友馬鳳齡的推介,終於有部份與卡城華人及主流社區有關的每周或全年本地消息和社團活動、人物和社團特寫、加拿大及亞省的歷史編年簡史刊物,在前天被卡城公共圖書館接納我收藏已經年的"寶貝";它們包括全套的"卡城中文彩頁"、幾四年的整份的"卡城東方周刊",料它們經過該圖書館方面整理後,將會放置在市中心的圖書館內,供給有需求人士作為參考資料。
野農註於二零二二年八月廿八日
卡城醉月廬憶萱堂書齋
A Short Note
I was interested in collecting Chinese and Western literature, historical books, newspapers and magazines and other cultural related publications since my teenage days. After 60 years, there have been roughly 3,000 volumes so far; but now that I am in my 70s, I feel that the Chinese books and periodicals that I have collected for decades could be given to my children, but don't know how to read them, so they are unable to preserve these books. However, after the recommendation of my friend, Ms. Fung Ling Feimo, there are finally some weekly newspapers and year-round directories, which include local news and community activities, special features of people and organizations, and historical chronicles of Canada and Alberta related to the Chinese mainstream communities. Finally, they were accepted by the Calgary Public Library 2 days ago and they collected my "treasures" that included a full set of "Calgary Chinese Color Pages", and the entire "Calgary Oriental Weekly" for several years. After they are sorted out by the Calgary Public Library, they will be placed in the library in the city center as reference materials.
Noted by Paul K.P. Wong on August 28, 2022
Places
Calgary, Alberta
The Canton Block serves as a symbol of the establishment of the current Chinatown in 1910.
Road Map
Calgary, Alberta