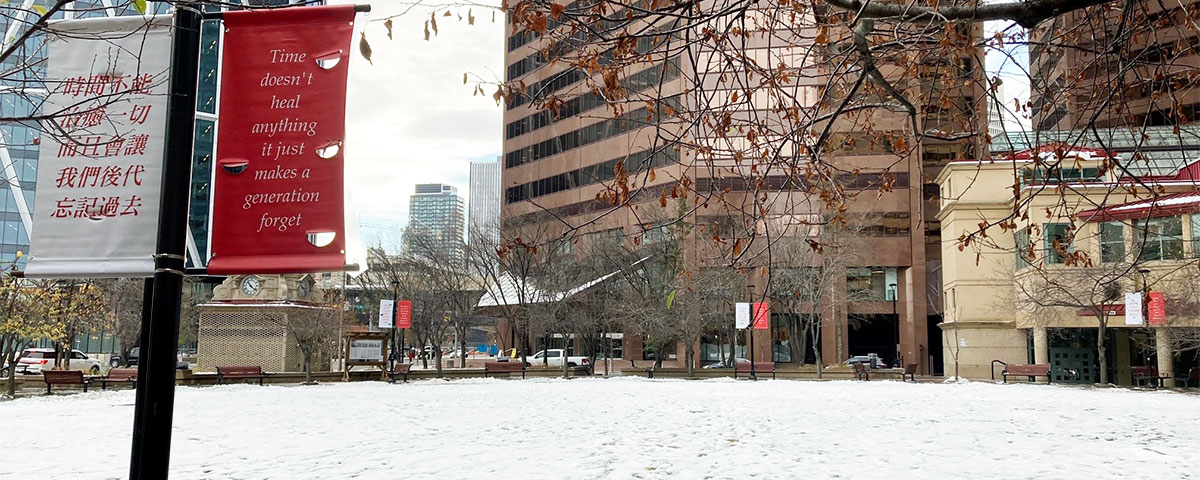 和園 Harmony Park
The City-owned park and parkade located at 115 4 Ave. S.W. were renamed 和園 Harmony Park and Parkade in 2022 as part of The City of Calgary's anti-racism efforts to become a more inclusive city.
A park without a name makes transparent how a racist past continues to be felt in the physical, psychological, and social landscape of contemporary Calgary. With one exception, the phrases on the banners are excerpted from conversations and interviews with community members who were part of renaming the park, formerly known as James Short Park. ~ Annie Wong
See news releases for the art banners and the renaming.
Places
Calgary, Alberta
The Canton Block serves as a symbol of the establishment of the current Chinatown in 1910.
Road Map
Calgary, Alberta