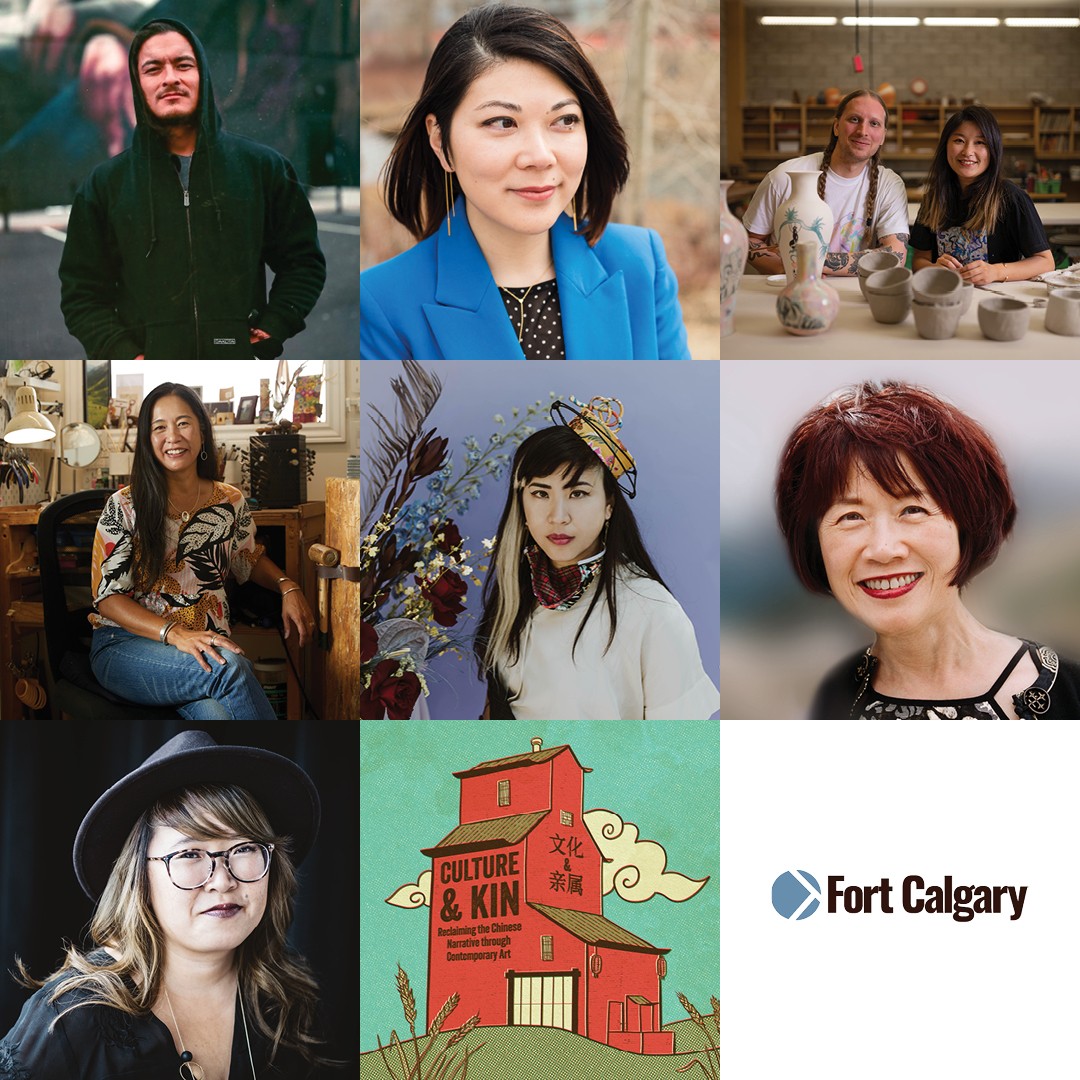 《文化 & 親屬》Culture & Kin: Reclaiming the Chinese Narrative through Contemporary Art
Culture and Kin: Reclaiming the Chinese Narrative through Contemporary Art
About the Exhibition
This collaborative exhibition, curated by Vicki Van Chau, focuses on the migration of the Chinese community to Calgary, which started as an arduous journey across the Rockies of British Columbia and continued into the prairies of Alberta. Typical of early Chinese settlements, it was rooted in the service industry, but the community brought so much more than just domestic labour.
In this exhibition, individual artists reclaim their own family histories through different art mediums and practices, providing a glimpse into the immigration of Chinese arts & culture that inspired multiple generations.
Places
Calgary, Alberta
A National Historic Site with a complex story to tell.
Calgary, Alberta
The Canton Block serves as a symbol of the establishment of the current Chinatown in 1910.
Road Map
Calgary, Alberta to Calgary, Alberta