Twelve Ways to Take Your #HistoricPlacesDay Selfie
This year, we're putting a spin on the Canada Historic Places Day selfie contest. As many of Canada's historic places remain closed to the public, and social distancing measures are put in place, we've set up new ways for everyone to celebrate and share in virtual visits online. With provinces shifting into reopening phases throughout the summer, make sure to check which sites near you are ready to welcome visitors back.
From July 4th until July 31st, we are encouraging digital selfies via historicplacesday.ca. Simply choose one of the participating historic places and use the button featured on the online "Places" page, or download/print an image provided by the site to include in your own selfie creation. To enter the contest, post your masterpiece on social media with #historicplacesday, tag the historic place, and tag and follow @nationaltrustca. Your selfie will be placed in a random draw to win $1000 for yourself and $1000 for the site that you tagged!
To help inspire you, we're sharing twelve fun selfie ideas.
1. Refresh and Recreate
Do you have an old family photograph from a past visit to a historic place? Refresh and recreate it by assuming the same poses in front of a virtual background!
2. Act Out the Archives
Explore the online collections of some of our historic places to discover photographs within their archives that you can act out for a selfie. Don't have a top hat or a petticoat? No problem! Use household items to construct the same shapes. For example: secure pillows on either side of your hips and layer a blanket over top for a shapely skirt.
---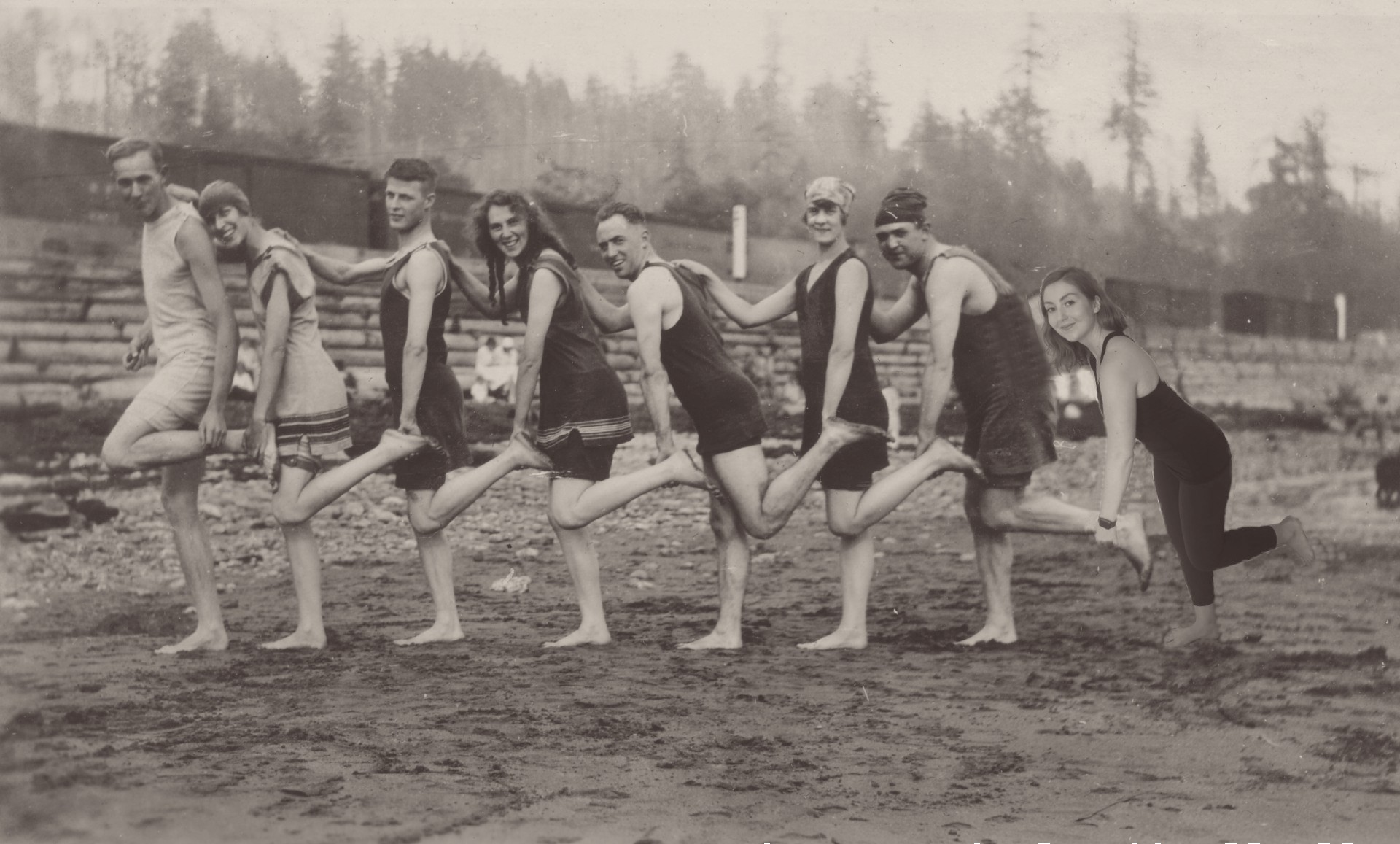 ---
3. Put Your Best Mask Forward
Is there a historic place open for in-person visits near you? Don't be shy. Head over and say hi! While respecting social distancing guidelines, snap a selfie at the site and "smize" with your mask on.
4. Complementary Colours
Choose a colour that stands out in a photo of your favourite historic place and dress entirely in it. Or throw on some accessories with the same hue to make your selfie pop!
---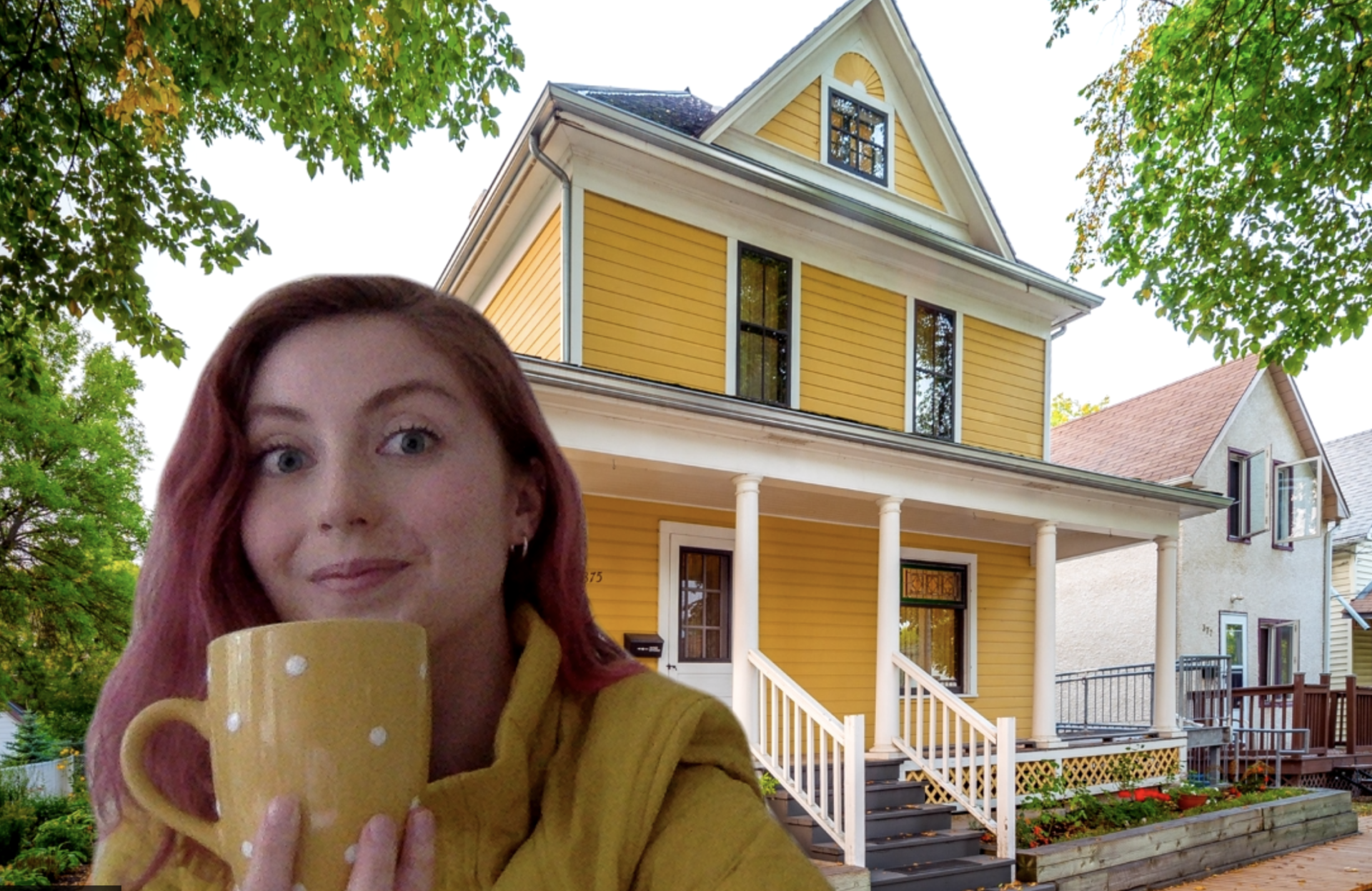 ---
5. Digital Daguerreotypes
Give your selfie with a historic place an aged look without pesky chemical baths! Add a sepia tone or black and white filter to your photo. Then boost the graininess and increase the darkness of your framing vignette.
---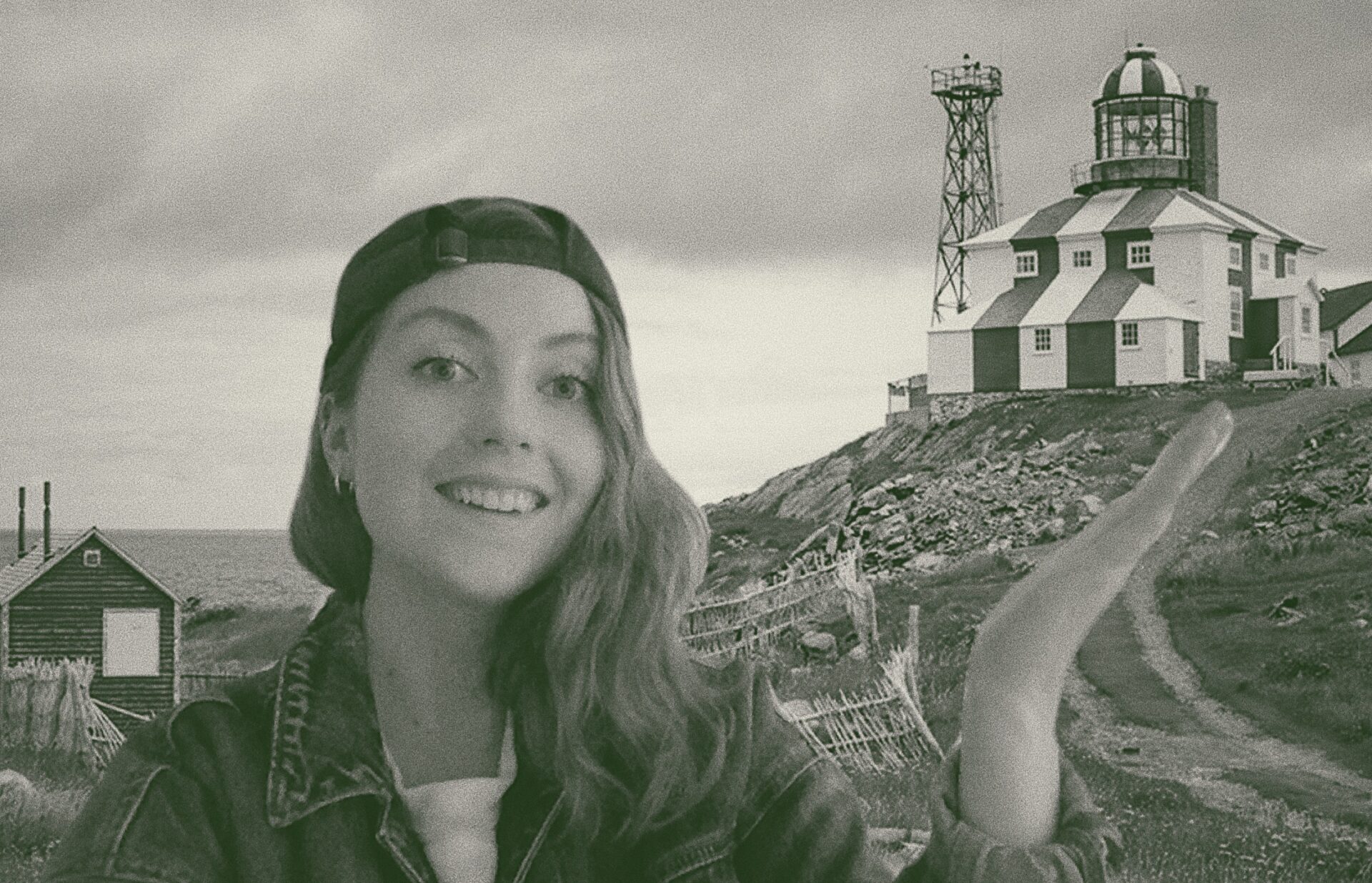 ---
6. Productive Packrat
Do you have an old ticket stub, parking pass or souvenir from a historic place? Show off your sentimental collection, pose with your fridge magnets or wear your comfiest graphic tees from a historic site's gift shop for your celebratory selfie!
7. Set The Stage
Draw some friendly faces on to your fingertips, print off a cast of characters and attach them to popsicle sticks, or get plushies involved. Use a photo of a historic place as the perfect backdrop for your puppet scene!
---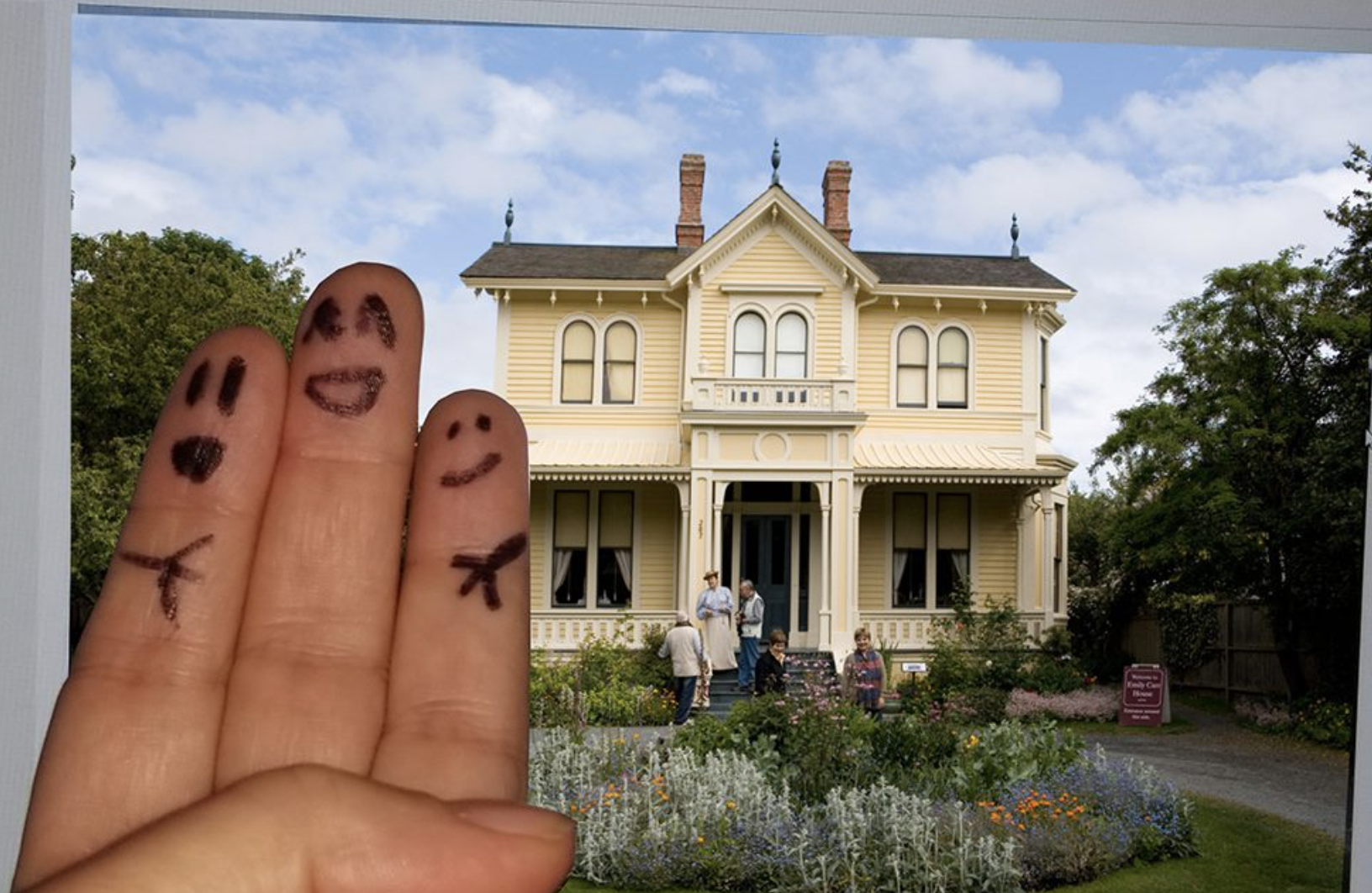 ---
8. Artistic Appreciation
If you've got a penchant for painting or drawing, we'd love to see it! Make a historic place your next artistic subject and hold it up in a selfie with pride.
9. Videoconference Visits
Have you gotten creative and added a virtual background of a historic place to your Zoom meetings or family gatherings? Take a screenshot for your selfie submission!
10. Must Love Dogs (and Cats, and Fish, and All Other Pets)
Do you have a pet that loves to walk through your city's old downtown core? Or one that enjoys lounging around historic parks and gardens? You can capture their most adventurous moments while staying indoors by having them pose in front of a virtual background!
---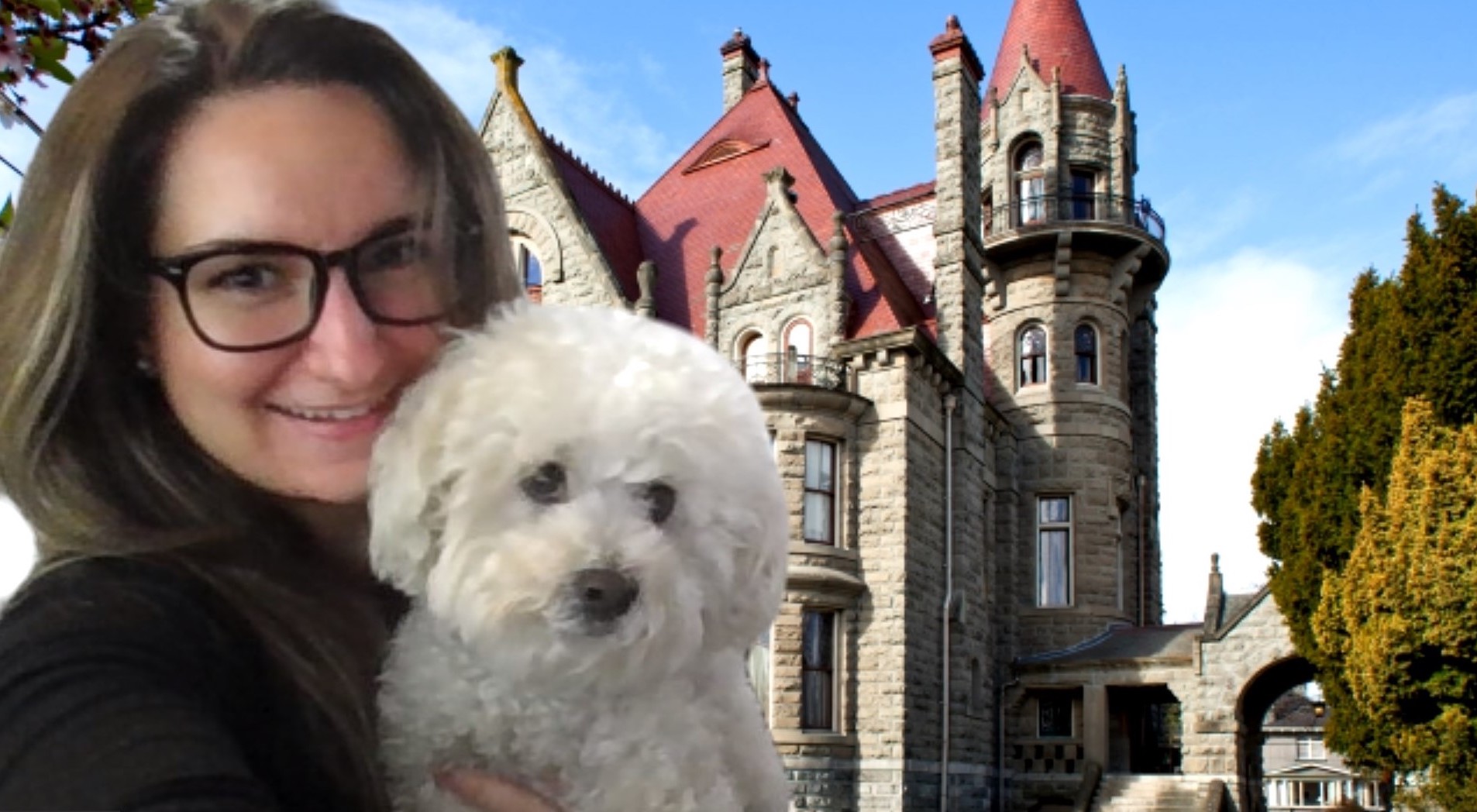 ---
11. Haunted Homesteads
Many historic places in Canada have some spine-tingling ghost stories to recount. Gather your quarantined group around and recreate a scene from a hallowed tale. Take a selfie to commemorate the occasion!
12. A Fortress in Your Own Home
Build a fort out of pillows, blankets, chairs, and take a picture of you defending it! Set that selfie up side by side with a picture of one of our Canadian battlements to see how your construction compares.
Instructions to participate in the Selfie Contest:
Share your creative selfie on Instagram, Twitter or Facebook.
1. Use the hashtag #historicplacesday
2. Tag the participating historic place
3. Tag and follow @nationaltrustca
Your selfie will be placed in a random draw to win $1000 for yourself, and $1000 for the site that you tagged! You can post one selfie per day, starting July 4 to 31, 2020.
*By participating, you give the National Trust for Canada permission to use your content in promotional material (social media, website, print, etc).
No purchase necessary.
By Eleanore Mackie
Eleanore is a Special Project Assistant with the National Trust for Canada for Canada Historic Places day. She is a recent MA graduate of the Art History program at Queen's University and is passionate about creating educational, digital content for arts, culture, and heritage organizations that is accessible, inclusive, and inspires play.