Built on an isthmus, the 800-metre St. Peters Canal joins the Atlantic Ocean to the sparkling Bras d'Or Lake, meandering along Battery Park, popular for boating, fishing, and picnicking.
As the pride of St. Peter's village, trace the canal's history back to a fortified 17th century trading post built by French merchants, to its remarkable 15-year construction and evolution as a contemporary waterway, opening up Cape Breton Island development.
Notes from "Best Places to Explore in Nova Scotia"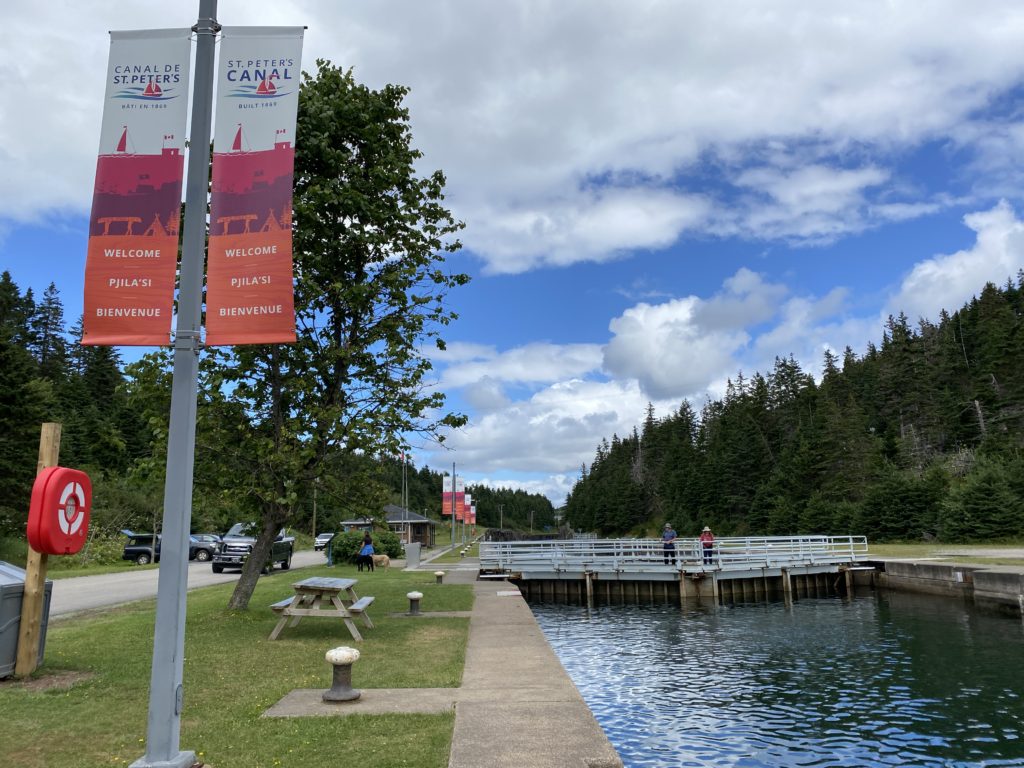 St. Peters Canal opened in 1869 and connects the Bras d'Or Lakes with the Atlantic Ocean. One of the most unique canal and lock systems in all of North America the canal has a double lock system with a bubble. No pumping is required, just an underwater door is opened and the natural flooding helps the canal become the right height.
This is unique because in most cases with canals one side is always higher and one side is always lower. But with the St. Peter's canal and the fluctuation of the tides sometimes the ocean side is higher or lower, making things more difficult while the other side remains the same.
The depth of the change in water is roughly 1-4feet daily. The canal is free to travel too and is open from the spring to fall.
You can visit St. Peter's Canal by car or by foot and watch boats going through the canal and even swim in the canal. Or you can do like I did and take a sail boat tour and go through the canal and experience it for yourself!