A prize in the struggle between France and Britain for control of North America and home to Mi'kmaq for over 10,000 years, this harbour saw the arrival of 300 French colonists and in 1720, Port-la-Joye was established.
Skmaqn, known as "the waiting place" in Mi'kmaq, this is the site where a Grand Alliance was forged between the Mi'kmaq and French – one of only two locations in North America where this was celebrated annually with speeches, gifting and feasting.  Enjoy "one of the most beautiful harbours that the eye can behold" while exploring trails, interpretive panels, monuments, Mi'kmaq interpretive programming, and Fort Amherst's earthworks and stunning vistas.
Notes from "Canada Historic Places Day a chance to experience Indigenous culture"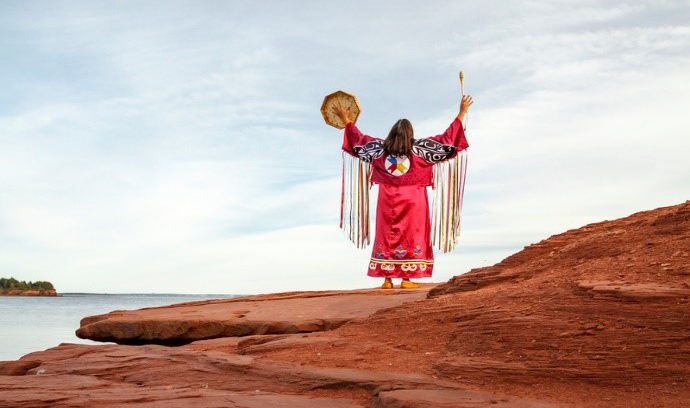 History: The lands and shores surrounding Skmaqn—Port-la-Joye—Fort Amherst have been part of historic Mi'kma'ki since time immemorial. The first permanent European settlements on the Island—then called Epekwitk by the Mi'kmaq or Isle Saint-Jean by the French—was established here in 1720. This harbour setting played an integral role in the history of European settlement on Prince Edward Island, serving as the seat of government until 1768, a port of entry for settlers and a colonial outpost in the Franco-British struggle for dominance in North America.
Visit: Plan to spend a few hours exploring the site, interpretive panels and walking trails offering stunning views of Charlottetown Harbour. There is also a traditional birch bark wigwam on the site alongside Mi'kmaq interpreters offering cultural education.