Saoyú-Ɂehdacho National Historic Site celebrates the traditional lifestyles of the Sahtúgot'įnę – "the people of the Sahtú." Visitors to Canada's largest National Historic Site learn about the teaching, healing and spiritual places as conveyed through oral history.
Notes from "Canada Historic Places Day a chance to experience Indigenous culture"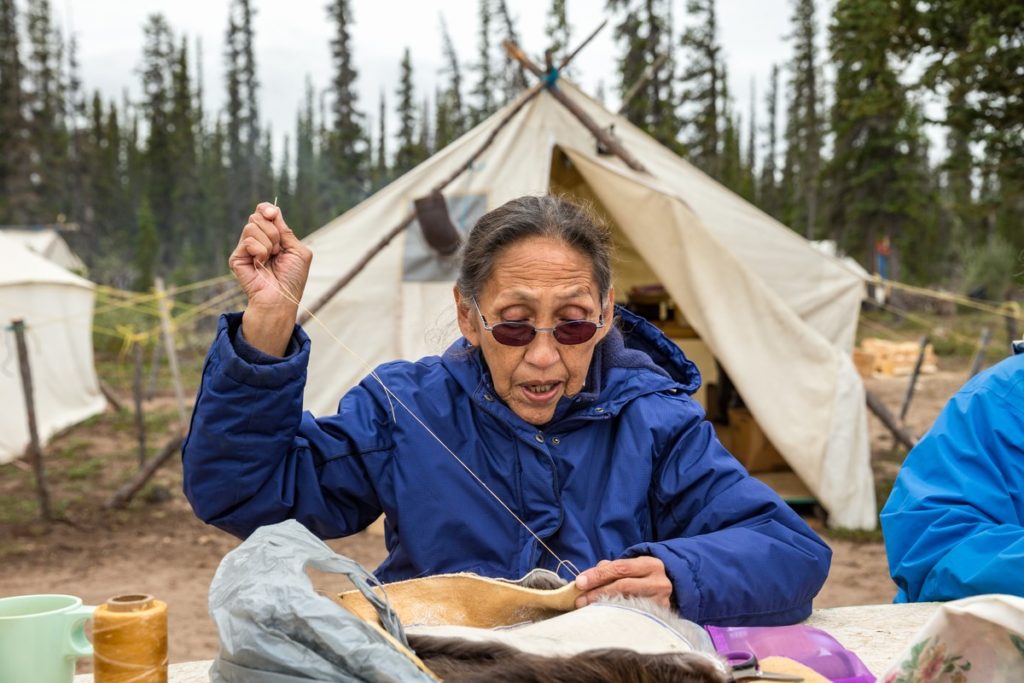 History: Saoyú and Ɂehdacho are two large peninsulas on Great Bear Lake just south of the Arctic Circle. Every summer, Délįnę residents gather in Saoyú Ɂehdacho National Historic Site to practise traditional skills out on the land and share them with younger community members during the annual Knowledge Camp organized by the Délįnę Land Corporation in collaboration with Parks Canada. It's out here that the connections between the land, the water and the people are strongest.
Visit: The Délįnę Land Corporation and the Délįnę Renewable Resources Council cooperatively manage the 5,565 km2 site, together with Parks Canada. The elders of Délįnę say that the protection of Saoyú and Ɂehdacho is a responsibility given to the Sahtúgot'įnę by their ancestors. The sites feature trails, portages, gravesites and campsites that are landmarks of how this land has been used for generations as people travelled from one place to another in their struggles to survive.