Fort Whoop-Up is a replica of an original fur trading fort built in the late 1800s. We tell the story of the buffalo robe and illegal whisky trade, the years leading up to and the years that followed. We tell the story of this region and the people here from the mid-1860s to the early 1890s. It is a complex story that includes the Niitsitapi (Blackfoot), other First Nations, Métis, Canadians, Americans, and British. It is a story of trade and politics, good people and notorious characters, and the flow of time.
Notes from "4 Kid-Approved Historic Places in Southern Alberta"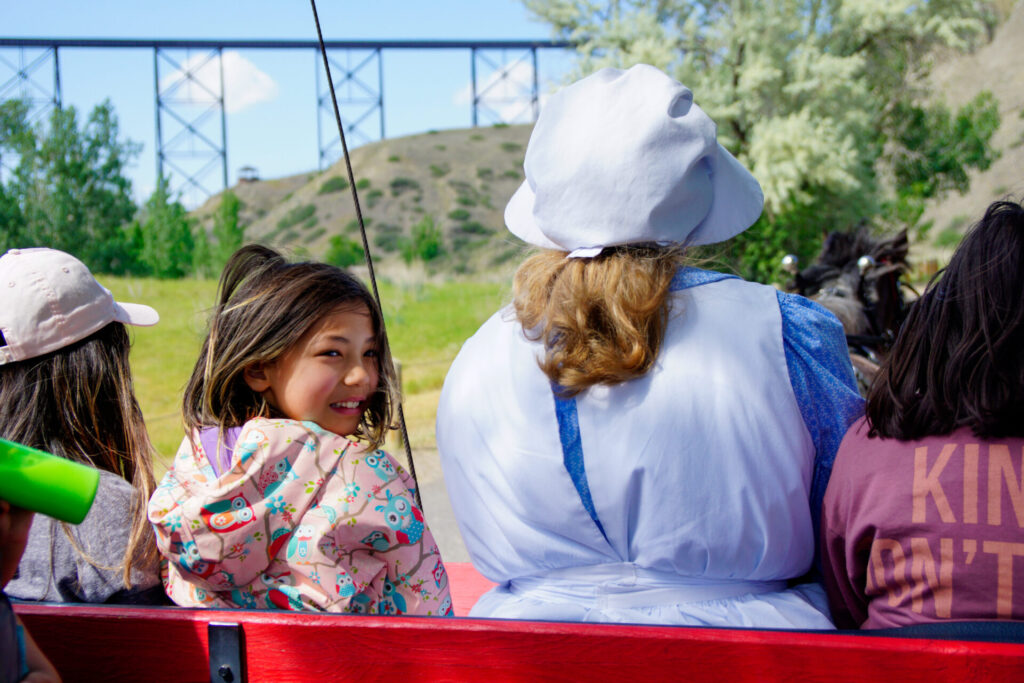 Kids will love rope making, learning to write with a quill, getting an ice cream at the gift shop, and going for an interpretive wagon ride through the river valley.