SMALL MANSION BIG HISTORY
Dalnavert Museum and Visitors' Centre is a national historic site that is one of the finest examples in Western Canada of Queen Anne Revival architecture. Built in 1895, it was home to former Manitoba premier Sir Hugh John Macdonald, the son of Sir John A. Macdonald, and his family. Now as a museum, it brings people together with history, culture, and much more. This summer visit Winnipeg's early history through the lens of the 1919 Winnipeg General Strike. Our exhibit Strike 1919: Our Cause is Just is free and runs May through September 2019.
61 Carlton Street Winnipeg, MB R3C 1N7
204.943.2835
www.Dalnavertmuseum.ca
Notes from "Haunted Canada VisitList"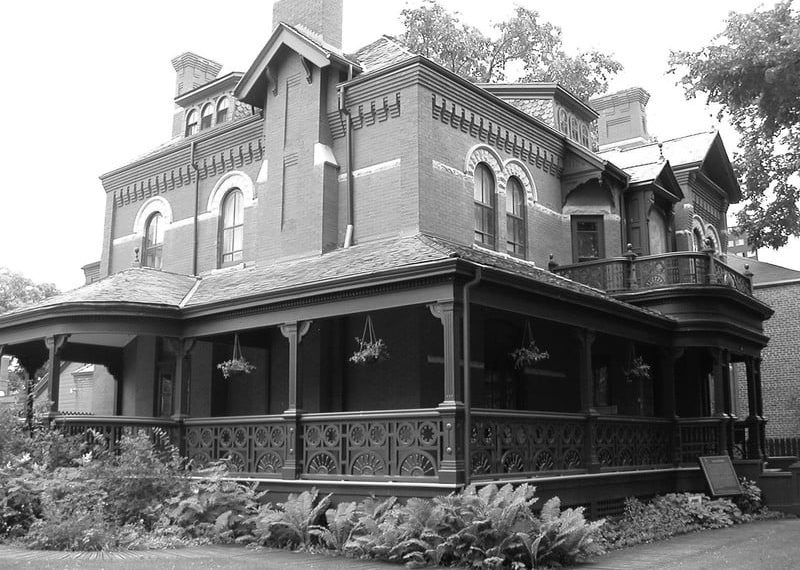 This Queen Anne Revival mansion was once home to former Manitoba premier, Police Magistrate and lawyer Sir Hugh John Macdonald and his family. Similar to other people in the Victorian era, the Macdonald family was fascinated by the paranormal. Ouija boards and methods of communicating with spirits were a popular post dinner parlour game. Surprisingly, Winnipeg was known as a hub of paranormal activity at the time the Macdonald's were at Dalnavert. To this day Dalnavert hosts spiritualist and paranormal investigations the weeks leading up to Halloween and around Christmas. Are there ghosts in the mansion still trying the connect with the living? There have been reports throughout the years of mysterious footsteps on the floors above and the smell of flowers when there are none in the building.  
Image from https://www.todocanada.ca/city/winnipeg/event/dalnavert-museum-ghost-investigation/.